Nintendo is today known as one of the oldest and most family-friendly video game company around. On Tuesday, the company celebrated its 125th birthday, and you can be certain that it wasn't making Mario games in 1889. The company actually dates back to the late Meiji Era of Japanese history, a time when Japan moved from its isolationist phase and started to integrate with the world. It was the period of industrial revolution in Japan, and many of the great corporations got their start in this period.
Nintendo started off as a card company, making handmade cards that were used for a variety of games. Over the years, it went through many avatars, before releasing the Famicom (Family Computer) in Japan 1983 - the first Nintendo home console.
Here are some facts about the company's history that you may not have heard about.
1. Nintendo owned a "love hotel"
Love hotels is a term popular in Japan, though the concept exists pretty much everywhere. Love hotels let you rent rooms for short periods and they are famously discreet - the customers don't need to see the staff at all. These hotels are meant to be used for sexual activities, and it's hard to reconcile this with Nintendo's modern family-friendly image.
This is probably the most famous Nintendo "fact", but most references actually seem to come from a single source: a book called Game Over: How Nintendo Conquered The World by David Sheff. Sheff, whose book was based on interviews with established figures in the game industry including Nintendo's Shigery Miyamoto, wrote:
At the age of 21, Hiroshi Yamauchi took over Nintendo in 1949, following the death of his grandfather. He led the company to several more years of success in the playing card business [...] Yamauchi explored a number of additional business ventures, including a "love hotel" chain. Ultimately, the only successful expansion was into the toy industry in the early 1970s.
References to the name and location of this love hotel seem to be impossible to find, but while the concept seems outlandish, love hotels are accepted in Japan and reportedly contribute over $40 billion a year in revenue.
2. Before video games, and before love hotels, Nintendo made playing cards
This is pretty much undisputed fact. As we noted at the start of this article, Nintendo made playing cards called hanafuda. These handmade playing cards became popular and the company quickly grew. In 2006, the company even launched an exhibition in a museum in Kyoto that used the Nintendo DS handheld to teach people about Japanese poetry. The museum is dedicated to specific poems that were turned into a card game.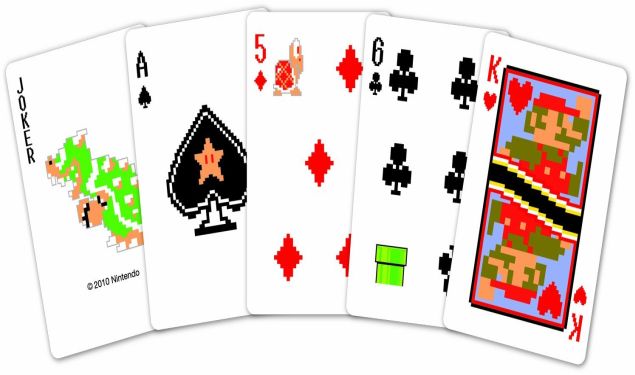 In the 1970s Nintendo also released a line of pin-up playing cards, which featured erotic imagery, and you can see some of the packs here. You can still buy Nintendo hanafuda cards, though the modern ones feature Super Mario instead.
3. It also ran a taxi service
Hiroshi Yamauchi was, by all accounts, a man who was keen to explore as many new business opportunities as possible. Most of these weren't very successful though. In Nintendo: The Company and its Founders, by Mary Firestone, we find alongside another reference to the love hotel, one of the early references to Nintendo's other experiments. Firestone wrote:
Yamauchi also started a taxi business, which he named Daiya. This was a successful venture, but he sold it when struggles with the driver labour unions made the business too expensive to run.
Some of the other experiments of the time included vacuum cleaners and instant rice packets (similar to instant noodles), but all these attempts were fairly unsuccessful.
4. Nintendo's first blockbuster was a mechanical hand
Before video games, the first toy that Nintendo sold more than a million copies was called the Ultra Hand - a simple scissor-design that let you create an extendable set of tongs, to grab at far away items.
The toy was created at a time when Nintendo was going through some serious financial difficulties, and its creator Gunpei Yokoi would go on to make several more toys for Nintendo, helping the company escape debt, as noted by Tony Gregory in Freelancers!: A Revolution in the Way We Work.
5. Mario's first appearance was not in Mario
One of Nintendo's biggest early hits was the 1981 Donkey Kong, where the player had to run up a series of ramps, avoiding barrels thrown by a gorilla that had kidnapped a woman. Yes, games were a lot simpler then.
The protagonist didn't have a name and was just referred to as jump man, but as you can see in the picture, this is very clearly Mario before he was famous. In Donkey Kong, Mario is a carpenter, not a plumber, and he's kind of the bad guy too. Donkey Kong only kidnapped Mario's girlfriend because he was mistreated by the carpenter. We'd next see Mario in 1983, after one of his very many job changes, to plumbing this time.
6. Most of Mario's iconic features were chosen because of the limitations of graphics
The design of Mario was heavily influenced by the graphical limitations of gaming hardware in the 80s - this is a well-documented fact, but it's really fun to see how the different elements came together if you haven't heard this already.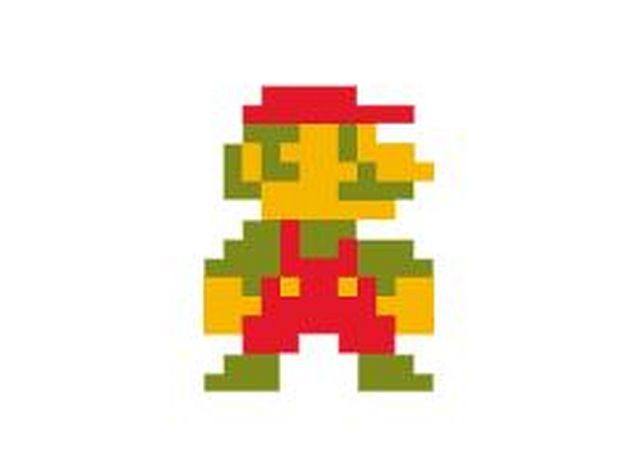 For example, why does Mario have a moustache? There's no backstory that led to this. He has a moustache simply because this allowed the character to have a clearly defined nose and chin, without the complication of drawing a mouth. It's the same reason why he wears his iconic red hat. It means that Mario's hair didn't have to be animated.
His red coveralls, which are so integral to the design today, were similarly a reaction to the limitations of the day. They easily demarcate his arms and make it easy to see his feet without having to add excessive detail to the character.