A year has passed since the Xbox One made its debut in India. In this time, it's seen numerous updates, menu fixes, and more than a handful of solid exclusive game releases. So, is it finally time to pull the trigger on Microsoft's latest black box? Read on to find out.
From Amazon to Microsoft stores
To much surprise at the time of launch, Microsoft decided to keep the Xbox One exclusive to Amazon India. Many speculated it would be a limited, three month period deal, it ended up lasting a year from when pre-orders for the Xbox One began in August 2014. Now, you can finally buy the Xbox One offline, at Microsoft Stores.
But this hasn't actually made it any easier to find. Microsoft Stores still make you wait a day or two before you can get your hands on a unit. This is because they don't keep the console in stock. Most of the time, the Microsoft Store will order an Xbox One when you ask for it, getting it from an appointed sub-distributor before selling it to you.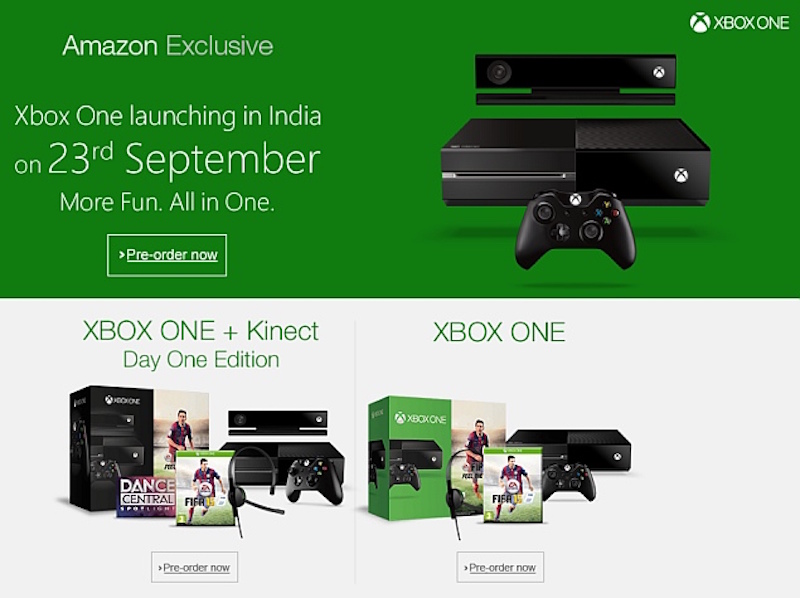 Amazon's Xbox One launch bundles. There's greater variety now.
Because of this, it makes more sense to buy your Xbox One from Amazon directly. There are a slew of console variants exclusive to the online marketplace, such as the 1TB FIFA 16 bundle, and the Forza 6 console. Even more so when you factor in that the console has seen frequent price drops. So much so that it dropped in price two weeks after launch. In comparison, Microsoft Stores haven't been too keen to offer discounts.
(Also see: Microsoft India Launches FIFA 16, Forza 6, and Gears of War Xbox One Bundles)
That's not to say it isn't cheaper elsewhere. If you're willing to buy the console without a warranty, then the grey market has it available for as little as Rs. 25,000 - compared to the India price of Rs. 34,990. And if you can get your console from other countries such as the United States or the UAE, then you'll get it at an even lower price. Compared to the supply situation of the PS4 a year post-launch, there are plenty of options for buying the Xbox One.
One year with the Xbox One
We've had our Xbox One since its India launch. Much like the PS4, the glossy part of it is riddled with scratches and dust is always a concern. A year after buying the Xbox One, it looks like a cat scratching post. This is really odd since it's more or less been in the same location (in an entertainment centre) for the last one year. On the plus side, the feather touch power button remains as responsive as ever despite daily use; it's still sensitive enough that you might accidentally power up your Xbox.
If you use the Xbox One controller like we do - on the PC as well as the console it was made for - then you'll find yourself re-syncing ever so often. It's nice that the sync button on the left side also still works as it should, remaining springy and effortless a year later.
(Also see: Microsoft's E3 2015 Conference: The Xbox One is Now a PC, HoloLens, and Yes, Games)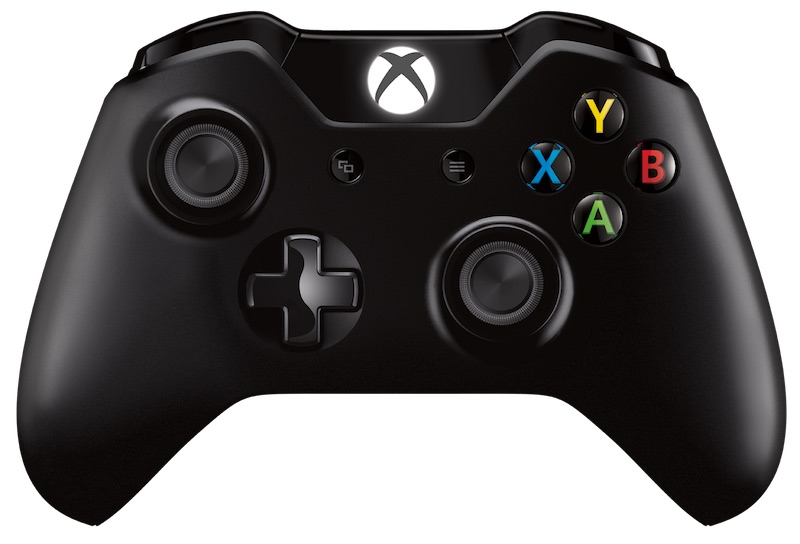 And on the topic of the Xbox One controller, the build quality is impeccable. The textured surface on the rims of the analogue sticks make it easier for your thumbs to keep a firm grip in tense Call of Duty firefights, while the angled shape makes it a better fit in your hands versus the Xbox 360 controller.
In terms of durability, it's held up quite well, looking almost as good as the day we got it. Compared to Sony's Dual Shock 4, the wear and tear of daily use is less evident with no signs of peeling or button unresponsiveness. Battery life has been better as well, working on removable Duracell AA batteries for around 20 hours, and almost double that with a good set of rechargeable batteries (Sony and Eneloop).
What about the games?
Microsoft has often talked up the Xbox One line-up of games. In this regard each year seems to the greatest year in Xbox history. Hyperbole aside, the exclusives are aplenty. From fantastic racers like Forza Motorsport 6 to over the top shooters like Sunset Overdrive, there's a lot to choose from. Older games like Halo: The Master Chief Collection and Sunset Overdrive are still easily available, and for a lot less than their initial price of Rs. 4,299; the games are now at Rs. 3,742 and Rs. 3,174 respectively, and during Amazon's periodic sales, the prices have dipped even lower.
In the course of the year we drove through the scenic European countryside in Forza Horizon 2, saved Sunset City from mutants, robots, and evil corporations in Sunset Overdrive, and played more FIFA (both 15 and 16) than we'd like to admit.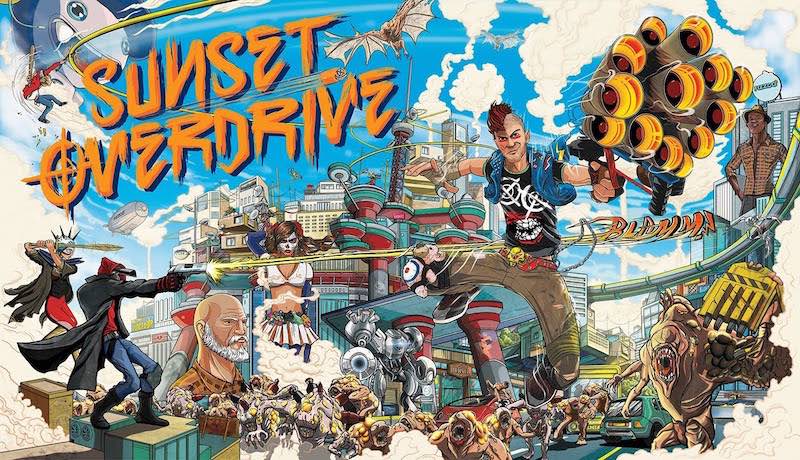 (Also see: Microsoft's Gamescom 2015: Three Good Reasons to Get an Xbox One, Beyond Games)
There's one jewel in the Xbox One arsenal, which is EA Access. For Rs. 1,990 a year (or Rs. 315 a month) you can play games like Battlefield 4 and Need for Speed Rivals, with more games to be added over time. You can also try games ahead of their release date, and save 10 percent on all EA digital purchases on the Xbox One. It's one the bigger incentives to get an Xbox One and upgrade your Internet connection at the same time (since most games weigh in excess of 40GB).
Nonetheless, there are some gaps. For one, the indie games catalogue isn't as big as it is on the PS4. Although that seems to be changing slowly, don't expect the Xbox Games Store to be your place for quirky slivers of gaming goodness anytime soon. Secondly, certain titles tend to go missing. Take for example Titanfall. The critically acclaimed first-person shooter went missing from the online store. When users got in touch with Microsoft support, they were told they could only buy the deluxe edition bundle and not the standard edition of the game. It's a weird move that restricts choice.
Finally, multiplayer is a bit of a hit and miss. Newer games like Gears of War: Ultimate Edition work flawlessly but Halo: The Master Chief Collection is still broken.
What's still missing?
At this point, very little. Each update to the Xbox One has resulted in a marked improvement. The user interface is easier to use and most importantly, much more responsive than it was at launch. Unfortunately, it's not easier to use as the PS4's UI, at least in our opinion. It is slightly faster and smoother with the Windows 10 update, but improves little else in terms of overall usage.
On that note, the Windows 10 update for the Xbox One does away with motion gestures and therefore any reason to use Kinect completely. Though you can still use voice commands in conjunction with Kinect, they don't usually work as they should with Indian accents. Not a deal-breaker by any means, unless you're a part of the rare few who bought into Microsoft's idea that the future of home entertainment that involves talking and waving at your TV screen.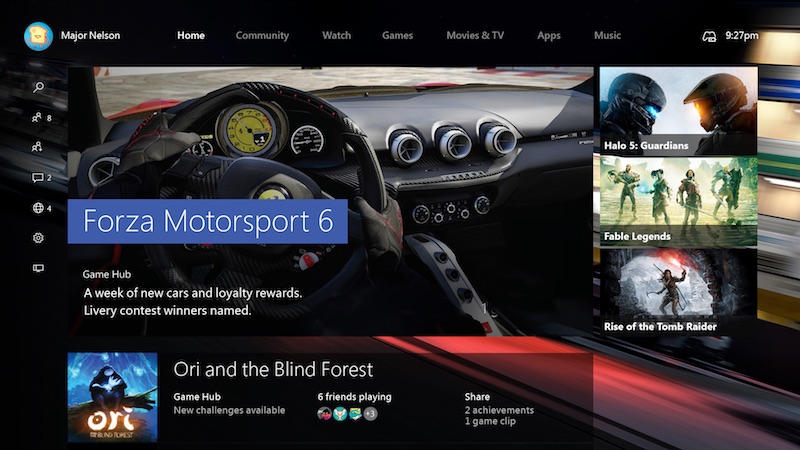 Our only grouse is how backwards compatibility is implemented. It's great that if you own an Xbox 360 game on disc, you can play it on the Xbox One. But putting it in your Xbox One disc doesn't actually play the game - instead, it just results in the full game being downloaded over the Internet. This pretty much defeats the purpose of having a disc in the first place. In countries with poor Internet access such as India, it becomes a nuisance rather a very welcome feature.
Should you buy it?
With solid hardware, and a myriad of choice, there appears to be very little reason not to get an Xbox One. Constant improvements and updates to the Xbox One OS have resulted in a rock solid experience that we hope gets better when the Windows 10 upgrade hits.
There's only one catch, and that's the price of new Xbox One exclusives. Want to play Halo 5: Guardians at launch? Prepare to drop a cool Rs. 4,699. The same applies for Forza Motorsport 6 and the hotly anticipated Rise of the Tomb Raider. If you desire to play all three on release day, you're spending Rs. 14,097. For that price you can buy a new smartphone and still have money left over.
(Also see: Halo 5, Forza 6, Rise of the Tomb Raider Are the Most Expensive Xbox One Games on Pre-Order)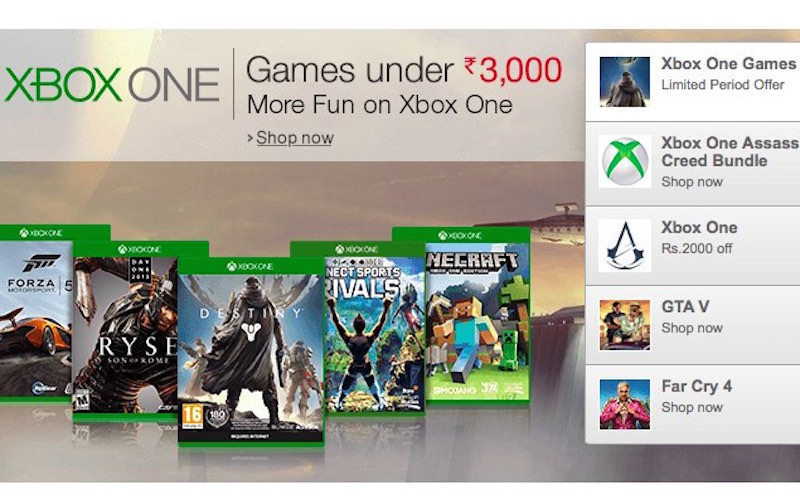 Some of the deals on Xbox One games last year. Will this year be as good? We sure hope so.
The price of exclusive Xbox One games is extremely high, to the point where you're better off playing everything but them. It defeats the purpose of owning an Xbox One, since stellar third-party games such as The Witcher 3 and Metal Gear Solid V: The Phantom Pain are available on the PS4 and PC, and are a bit cheaper too.
Of course, Amazon does frequently discount the games on sale quite heavily. Take last year's Forza Horizon 2 for example, it launched at Rs. 4,299 but within a fortnight you could find it for half the price on Amazon India.
(Also see: Xbox One Gets a Price Cut in India; 1TB Console and New Controller Announced)
Another concern is the resale value of games. Thanks to the console's limited availability, not too many people have an Xbox One. So if you're looking to trade-in games to buy new ones, you might not find too many takers, making owning an Xbox One tougher to stomach than it should be. The same applies to finding used games, there are barely any to be found.
(Also see: Before Trading in Your Old Games, Read This Guide)
However if you have the patience to wait for price drops on new exclusives and aren't the sort who prefers trading in games, the Xbox One is well worth the price of admission.