Video games are serious business, but for most companies, it's a business that comes with more than the usual share of ups and downs. If you follow the fate of PC and console game developers with any degree of interest, you become used to a cycle of layoffs and closures as the spiralling costs make it an increasingly unsustainable industry, even if games sell well.
At first, mobile games seemed like a different business. Since the costs involved in making a mobile game were much lower, developers didn't follow the same boom and bust cycle of PC and console developers. Add to that the fact that a relatively small number of new titles were releasing in the early days of the App Store, so visibility wasn't an issue either. This meant that game developers could just try and make something creative, and still hope to make a huge amount of money.
Looking at the early days of the iPhone and Android phones, you would come across several success stories, such as Angry Birds and Temple Run.
Fast forward to today, and you see an industry filled with one hit wonders who struggle to replicate the success of the games that made them stars. News broke over the weekend that Angry Birds maker Rovio's CEO has stepped down as the company faced plunging profits.
After the overnight success of the Angry Birds app, the company grew in a number of directions - but all related to the IP that made it famous in the first place. So we saw Angry Birds cartoons being made, toys and merchandise, even a cookbook, along with several Angry Birds themed games.
Attempts to break beyond Angry Birds were largely without success. In 2012, the company launched Amazing Alex a very competent game that reached the number one downloaded spot on Apple's App Store within eight hours of being launched - it wasn't perfect, but it was an enjoyable game that nonetheless fizzled out very quickly after the early buzz it gathered thanks to its pedigree. By last year, the Rovio lineup was concentrated on the Angry Birds IP, but lightning hasn't struck twice, and the company's profits were down by 50 percent in 2013.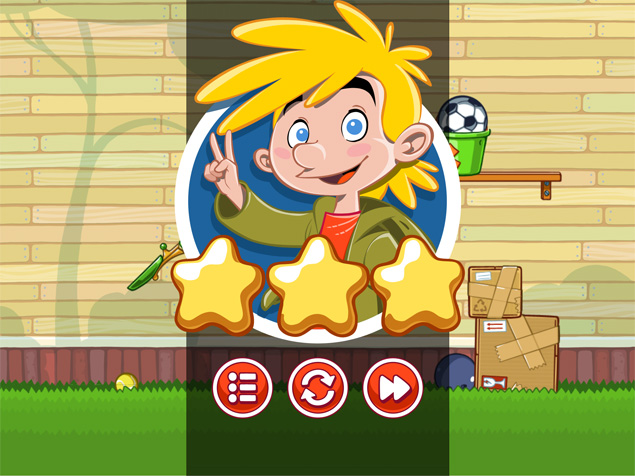 The other example is of course Zynga. The company never really made a name for itself in mobile games, but it's unlikely that there's anyone who was old enough to be using the Internet five years ago who doesn't know the name Farmville.
The company then followed the exact same arc: trying to recreate the success of Farmville by cloning its own game (and also some other companies' games at times - a practice known internally as "fast follow") but never really getting anywhere near the heights of the original game.
What's more troubling for app developers perhaps is the fact that Rovio's journey is not unique in the mobile space either. Many people reading this might not know the name Imangi Studios, but you're almost certainly familiar with the name Temple Run. This game was so popular that it spawned a whole genre of endless runners, ranging from genuine inspiration to outright clones.
The company has a long list of games, including the delightful Harbor Master. But it's Temple Run that made the company a success, and afterwards, we've seen tie-in apps launched for movies like Brave and Oz - much like Angry Birds Rio and Angry Birds Transformers.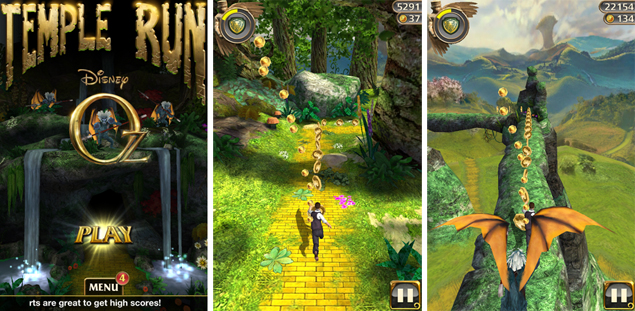 Candy Crush Saga creators King.com claimed in its IPO filing to have a "unique and differentiated model" for developing games that will create new hits. However, 94 percent of its money comes from just three games - Candy Crush Saga, Pet Rescue Saga and Farm Heroes Saga. If you've ever seen the three, you know that they're all nearly the same game. And after expectations of the biggest IPO of 2014, the company had a disappointing debut, seeing shares fall to $13.79 on the NYSE at the latest check - compared to the original price of $22.50.
Part of the problem lies in the nature of the mobile app stores - both the Apple App Store and Google Play are still adding new users at a rapid rate, and there's an incomprehensible number of small developers trying to strike it rich the way these companies all did. The audience is spoilt for choice, and has been by and large fickle in their behaviour. A known name might ensure early enthusiasm, but this does not in any way confer long-term viability to new titles.
According to Anila Andrade, Producer at 99Games, an Indian development studio which has movie tie-in titles such as Dhoom 3 and Million Dollar Arm to its credit, the first problem any new IP has is visibility. This is why the company believes licensed games are a great way of ensuring a head-start.
"Even if a game has the best production quality, perfectly written descriptions, impressive screenshots and free pricing," says Andrade, "it's hard to gain any kind of visibility on the App Store."
But even if that problem can be solved, keeping the momentum is equally challenging. Social interaction, Andrade says, is the key to overcoming this.
"Word of mouth through friends, family and colleagues via Facebook, Twitter and reviews helps gain momentum," says Andrade. "Games like Heads Up! and Kim Kardashian: Hollywood are topping the charts because of their celebrity connections."
However, there are some who have managed to buck this trend by continuously building new IP, and releasing fresh games.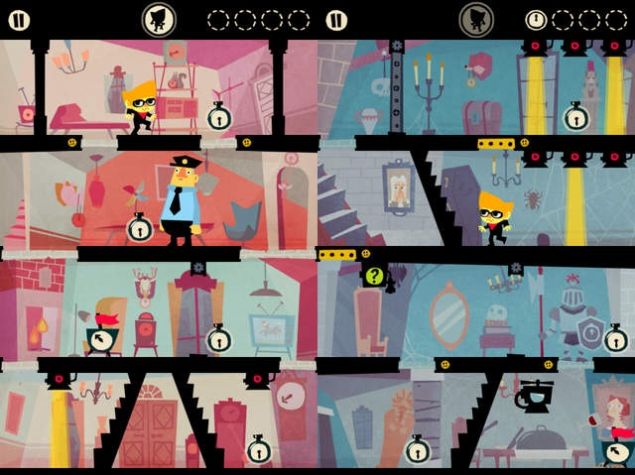 Halfbrick got its first big mobile hit with Fruit Ninja, and followed this up with Age of Zombies, then another big hit with Jetpack Joyride. More unique games like Colossatron and Bears vs Art followed. Not all of these were hits, but each game is fresh, and has helped the company continue doing well. Instead of relying on just one game and eventually fading into mediocrity, the steady stream has helped keep the company relevant.
Simogo has repeatedly released unique, engaging and beautiful games, starting with Beat Sneak Bandit then Year Walk and Device 6. The company is establishing a solid reputation for itself, by remembering that you're only as good as your last release - so it is making sure that each release is impossible to forget.
The lesson in this seems to be - if you're a developer who hits it big with a super-successful app, don't start building visions of starting the next Disney. As Halfbrick and Simogo's examples prove - having a hit just means that it's time to think of something new that will also be a hit, instead of resting on your laurels by recycling your hit title.