If you're gaming on a PC, then it's likely that at one point of time or another you have bought a game digitally or at the very least been tempted by what's available. Digital games are next to impossible to avoid thanks to Steam having frequent deals, Humble Bundle promising special offers, and the likes of Origin offering free games each month.
And it's bound to get better. With Steam offering pricing in INR, it's easier than ever to buy your games online, which is important in a country that has for long resorted to piracy. It also has traditional retailers worrying what to do next. But one thing is for sure, the lower price point has made buying digital copies of games more accessible and more appealing than physical copies. Here's what you need to know.

(Also see: Top 5 Alternatives to Valve's Steam)
Know thy client
Accompanying most digital storefronts is a client that lets you download your games and browse deals. These range from the woefully anaemic Origin client that barely lets you add friends and track achievements, to Steam's robust program that allows you to broadcast your gameplay, and it's surprisingly useful Big Picture Mode, which makes it easier to enjoy your PC games, while sitting on the couch and playing on your TV. In our experience, Steam is the most feature packed client right now, though GOG's Galaxy client is the easiest on the eyes.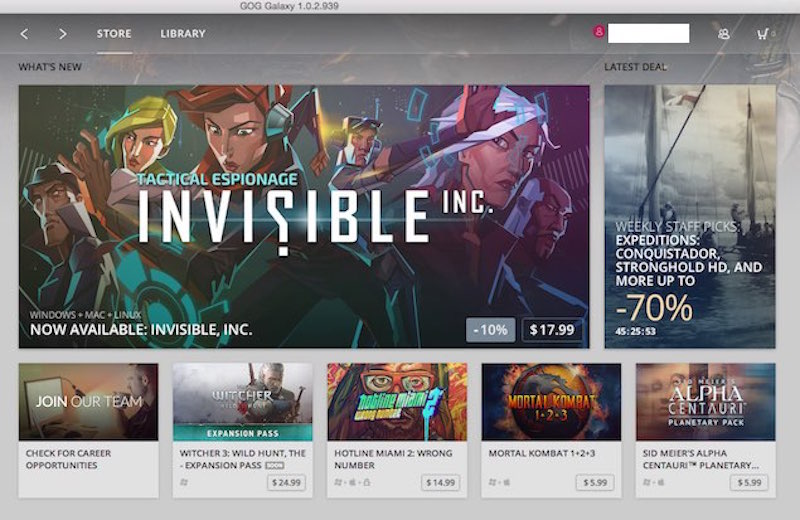 (Also see: I Have Over 300 Games on Steam and I'm Leaving It All Behind for GOG Galaxy)
Not all downloads have the same speed
One thing you will probably notice is the difference in speed when downloading the games you've bought on these platforms. This is usually a function of where the servers for the game download are located. The closer they are to you, the greater chance of you maxing out your download speed. Steam uses local servers that has made downloading a cinch with us frequently hitting the limit our 50Mbps line can reach. Origin and Uplay may not be as fast but they haven't too shabby either despite, to our knowledge, not having local servers. GOG was on the slower side, though this isn't a big issue considering that most games on the service, barring The Witcher series, are - as of now - of a smaller download size as the library has a heavy focus on older, classic games.
Be aware of your download sizes but don't let that scare you
One concern about digital games is the large download sizes involved, particularly with the Internet connections here in India. However, this is fast becoming an issue even if you are buying a physical copy of games from your local retailer. Hits like Fallout 4 and Metal Gear Solid V: The Phantom Pain (pictured below) ship on discs with very little content actually on the disc.
There are, however, some ways around this. One is to get the files from someone who already has them. Easy enough if a friend has got the game too, but if you don't know someone who can help, try asking. One forum where you can ask is the r/Indiangaming section on Reddit. Local gamers might be willing to meet you with the files, or even courier them to friends they make on the forum.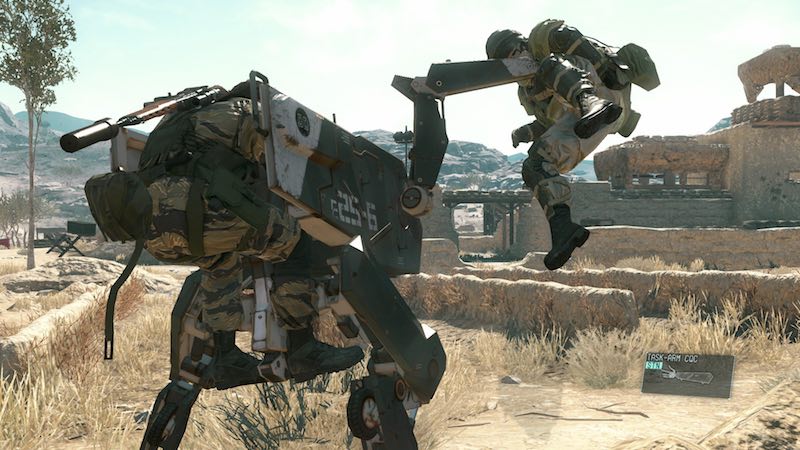 Another way would be to download a copy of the game using torrents. Instead of then using a crack to let you play, you could buy a legal copy via Steam, and then use that to legally play the game. This is useful because torrents can actually be a much faster method for downloading the files you need.
Worst case scenario? Ask someone you know with a high speed Internet connection to download the files for you.
(Also see: PC Gaming Is Getting Better, but Publishers Are Getting Worse)
Check your sources
From time to time you might come across sites that promise better deals than Steam. More often than not these sites are able to offer you a lower price by offloading in-game items for popular titles like Team Fortress 2 or Counter-Strike: Global Offensive. It's a grey area as you're never quite sure if the seller has sourced his games through the proper channels. And while you might think that this cannot infringe on your right to game, it has in the past; Ubisoft has denied Far Cry 4 owners access to the game stating it was obtained through not necessarily legal methods. Having said that, it's best to perform due diligence before purchasing.
Same game, different DRM
Usually, you'll find the same game available on different platforms. Take for example The Witcher 3: Wild Hunt, Gadget 360's game of the year 2015, is available on both Steam and GOG. But they're not completely the same. The Steam version sports trading cards (which you can collect and sell to pad up your Steam wallet with funds that can be used to buy more games), Steam achievements, and of course, will only work on Steam. As for the GOG version? It'll work with GOG Galaxy or on its own (as PC games have prior to the rise of digital storefronts) and is completely free of any digital rights management (DRM) software, but you won't get the same achievements or cards here.
(Also see: Steam Isn't the Cheapest Place to Buy Steam Games Anymore)
Not all deals are equal
Depending where you buy from, you'll receive some sweet extras in addition to the base game. Usually this is in the form of downloadable content (DLC), or in some cases full games. One such offer running currently is for Rise of the Tomb Raider on Steam. Pre-ordering it will net you 2013's Tomb Raider reboot and some DLC that makes Lara Croft's latest adventure a whole lot easier. A popular offer back in the day was Electronic Arts offering Crysis and Crysis Warhead along with Crysis 2 if you bought it from Origin. Unless you're the sort who absolutely must have all your games in a series purchased from a specific storefront, it pays to look around for the best deals. Some sites that can help are IsThereAnyDeal and r/GameDeals.
What are you buying on the PC? Let us know in the comments.