Video game Easter eggs are meant to be add a bit of additional fun for players, but some of them can be hidden so well sometimes it takes years and years to reveal their presence, even with franchises as popular as Final Fantasy and Grand Theft Auto.
Here is a list of some of the hardest to find Easter eggs in video gaming history:
1) Halo 3
Seven years after the release of Halo 3, a bunch of gamers - after some help from the developers at Bungie - found a hidden ring on the game's loading screen. This occurred only if you set the system clock to December 25 and then pressed down on both thumbsticks while on the loading screen. If you look closely as the ring spins, you'll see the message "Happy Birthday Lauren", a nod to the wife of then Bungie employee Adrian Perez. More here.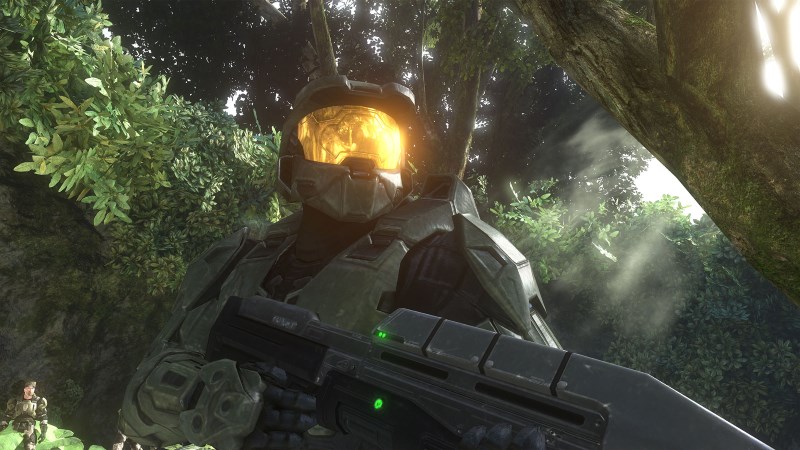 2) Mortal Kombat
The fact this wasn't discovered for 20 years might have something to do with the 27-button combo you needed to hit to get access. But if you did manage without troubling anyone at the arcade, you would see the game's EJB menu - named after one of its creators Ed J. Boon - which contained diagnostic tests, coin bookkeeping, and character endings among other things. Learn about the combo here.
3) Grand Theft Auto V
Rockstar's sprawling open world game has tons of Easter eggs, but the one found by Twitter user KarmaIngram1 three years after the game's release takes the cake for the oddest. If you dial the number 1-999-367-3767, it will trigger a random explosion in your vicinity. However, neither he nor this video detailed how they got around to finding this particular number, so we will just have to chalk it up to magic.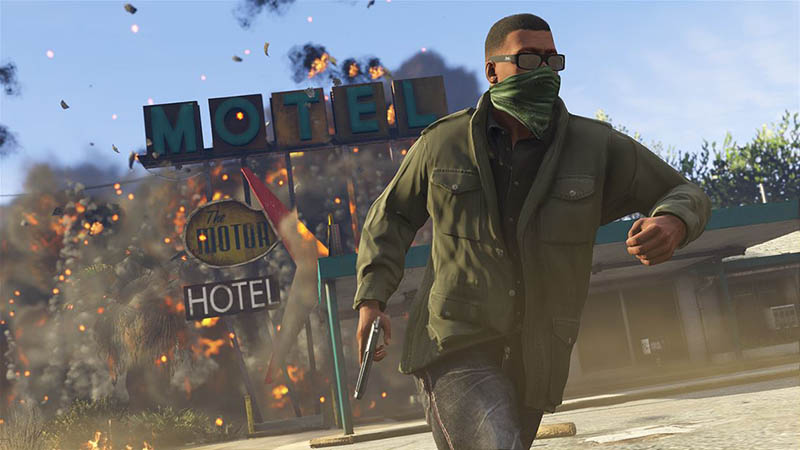 4) Serious Sam
Fourteen years after the game released, a Serious San fan by the name of SolaisYosei - who was hired by the game's developer - then asked the CEO after if there was something extra-secret about a secret level. The level developers pointed him to the level editor, and he found that the entire level could be played without having to encounter or kill any enemy. Have a look here.
5) Punch-Out!!
The game demanded lightning-quick reflexes from players, but apparently there were secrets hidden in the game all along that let you take a shortcut to victory. It took former Nintendo president, the late Satoru Iwata himself, to interview the game's creators before it could be revealed, 22 years after release. By waiting for a light to appear in the top right, you could knock down Bald Bull, one of the in-game fighters, for an instant win. The interview with illustrator Makoto Wada also revealed that there were other hidden elements too, one of which was found last week, after seven more years.
6) Batman: Arkham City
The Calendar Man - yes that's an actual villain - in Arkham City has quips for days such as Christmas or Valentine's Day, but it took players three years to unearth a very specific line. If you set your system clock to December 13, 2004 - the day Rocksteady Studios, the game's developer was founded - you'll hear him utter: "Well, well, well. And on today of all days. Do you remember my early work? Flawed, but it showed promise. Just like you. As your skills improved, I perfected mine. Starting with seasons and moving through the weeks, I became stronger, my work more...elaborate. Days were the secret, Batman, and the end of days is coming. I was there at your beginning and I will be there at your end." It's supposed to be a nod to Rocksteady's journey up until then.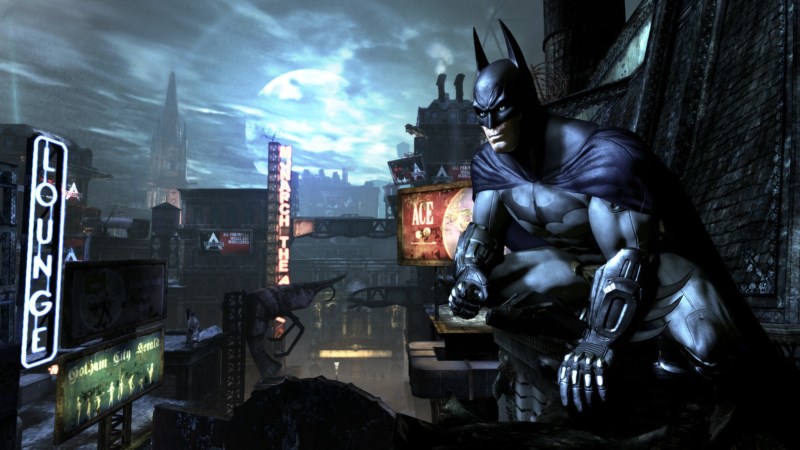 7) Donkey Kong
The 8-bit Atari version of the original Donkey Kong had a secret that took 26 years to come to light. Programmer Landon M. Dyer coded in his initials into the game, which could only be seen after killing off Mario. You can see it in action here.
8) Wave Race Blue Storm
This GameCube game had a secret menu that most knew of, but it took nine years before a player discovered an alternate voice track that replaced your original announcer with a heavy sarcastic one. You would have to go through an elaborate routine of buttons: L R L R UU DD AZX all while holding Z to get access to the same. Watch it here.
9) The Legend of Zelda: A Link to the Past
A guy by the name of Chris Houlihan won a Nintendo competition to have his name in the game back in 1991, but it seems a bunch of programmers at Nintendo of America weren't too happy with it and made the entrance to his room a secret. It wasn't until 2002 that the secret had been properly found out, which must have put a damper on his attempts to showboat among his friends. See it here.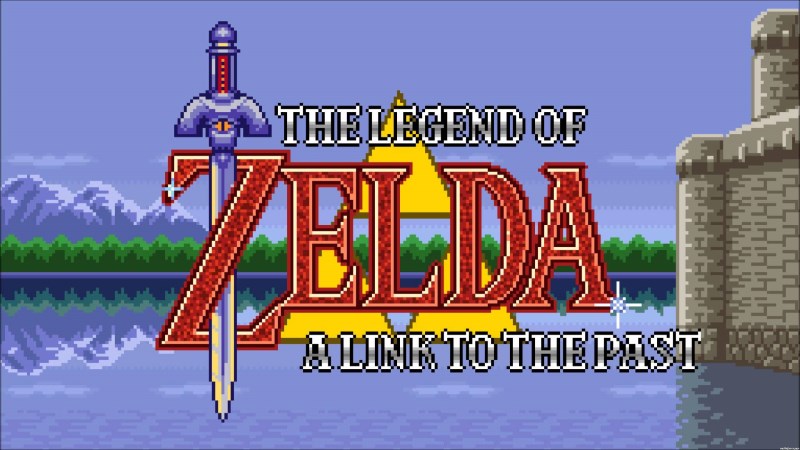 10) Super Smash Bros. Melee
Seven years after release, Mario fans found out that the game's boss, Master Hand, is a playable character. The way to unlocking this on the Nintendo GameCube was by way of the Name Entry glitch.
11) Resident Evil 2
We don't know what would push a gamer to open and close a specific desk 50 times in a row, but if you made it all the way without falling asleep or simply giving up for not coming across anything, you would be rewarded with a Photoshopped picture of Rebecca in a basketball outfit.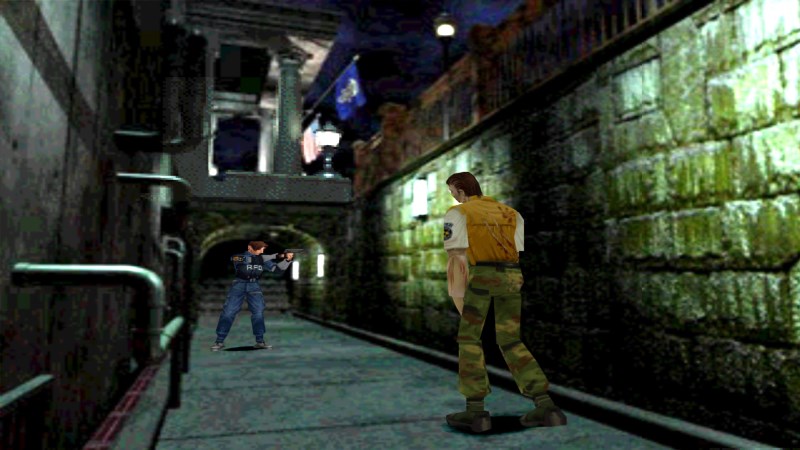 12) Duck Hunt
The NES game was meant to be single-player only, but if you had a look at the manual which gamers didn't for many years, you would have known that plugging in a controller on Port 2 of your Zapper while in "Single Duck" mode gave you control of the duck. If your reaction to this is pure shock, head here to realise you're far from the only one.
13) Final Fantasy IX
Thirteen years after Final Fantasy IX was released, gamers came across a worthless side quest: going and chatting with the Nero Brothers after some important events in the game would help you unearth more dialogue and eventually earn a Protect Ring. That "some important events" we spoke of? Yeah, that's more like nine. Find out more here.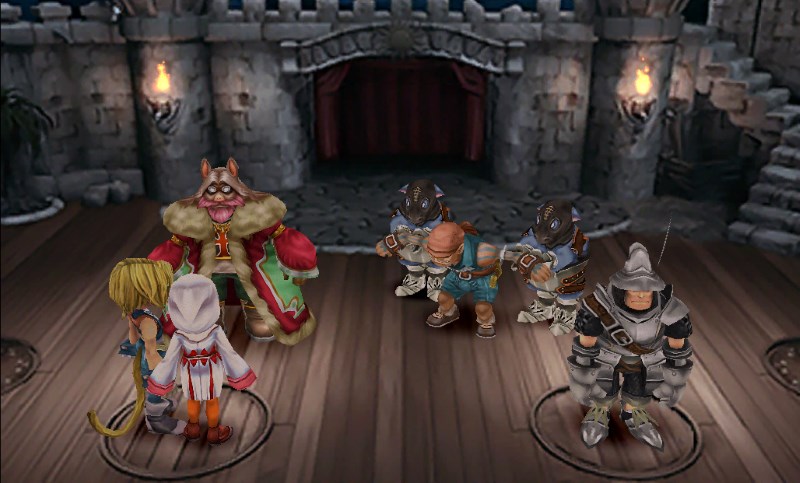 What are your favourite Easter eggs? Let us know via the comments below.