There's a lot to love about the latest Marvel movie to hit the big screen, X-Men: Days of Future past. From the very start, the movie gets off on a high note, and keeps the action going for the entire run-time, with only the very end starting to drag a little. Compared to Spider-Man, another Marvel movie which isn't a part of the Marvel Cinematic Universe, Days of Future Past is able to build a story about a bigger world than just the actions playing out on screen, without making things feel forced. [Spoilers ahead]
After Marvel Studios' success with building a cohesive world across multiple movies, it's no surprise that other film companies are also trying to ape the formula. For Warner Brothers and DC, that means following up Man of Steel (Superman) with Batman v Superman: Dawn of Justice. The movie, which is supposed to release in 2016 will set the stage for a future Justice League movie, and aside from Batman and Superman, it's also supposed to include Wonder Woman, and there are rumours of Aquaman being in the film as well. It's hard to predict how that will come together though at this stage at least, people are hopeful.
Sony, which owns the rights to Spider-Man, has also talked about making spin-offs based on the existing Amazing Spider-Man movies, which will include Venom and the Sinister Six. There, the additional world-building seemed to detract from what was an otherwise straightforward story. Having the Rhino fight come right at the end of the movie might have seemed like a dramatic touch, but it also seemed to come out of the blue, with little cause. References need to be built into the world, and not sprinkled on top. A great example of doing it right was a throwaway line from Captain America, where Stephen Strange, the Sorcerer Supreme of the Marvel Universe, getting mentioned in passing.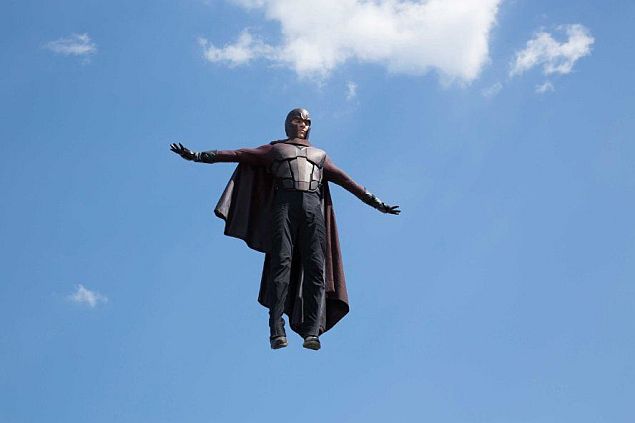 That's something that Days of Future Past seems capable of pulling off as well. The storyline itself is pretty ridiculous - all time travel stories quickly tend to be - but that doesn't really keep the film from being enjoyable, and the narrative even manages to bridge the timeline of First Class to the first three X-Men movies. What's more, the ending even manages to provide a reasonable retcon that takes away the existence of the really bad second and third X-Men movies.
In Days of Future Past, the Sentinels (giant mutant killing robots) have pretty much won the war against mutants, and what we see is a desperate rear-guard action to change the past and make sure that this future never takes place. In the comic which this movie is loosely based on, it's Kitty Pryde (played here by Ellen Page) who goes to the past, but everyone's favourite loner Wolverine is the one who is sent into the past in this movie.
That's actually not a bad move because his relationship with Professor Xavier (played by James McAvoy as a young man, and as Patrick Stewart) and Magneto (Michael Fassbender and Ian McKellen) has always been more interesting, and the movie does a good job of foregrounding that fact. But what sells the film is how all the set-pieces make sense. In X2: X-Men United, Magneto is jailed in a special glass prison but it's never explained where that came from. Magneto's jailed in a special prison here too, but Professor X explains that it was a war bunker which was made entirely out of concrete. It's a small thing, but it highlights how much more attention to detail is being paid here.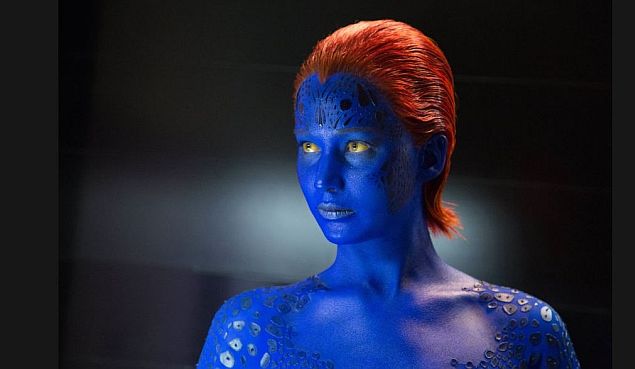 The best parts of this movie all take place in the past. In the future, characters like Colossus, Bishop and Blink are given some high-action fights against super sentinels, but while the action is excellent, all the fun stuff happens in the past, starting with Wolverine waking up on a waterbed, and realising that he doesn't have his adamantium claws yet. Peter Dinklage plays Bolivar Trask, a scientist who truly wants to protect humanity from the threat of mutants and has some great scenes. A scene in Saigon shows Jennifer Lawrence as Mystique rescuing a group of mutants who are about to be taken for scientific study by Major William Stryker - the same man who would go on to lead the experiments on Wolverine, giving him his iconic metal claws.
But the most satisfying part of the whole movie is probably Quicksilver. The character is a big change from the comics - the codename is dropped and he goes by Peter instead of Pietro; the crazy lightning bolt suit has been replaced by casual clothes and goggles, while the angry personality seems to have been replaced with a far more fun-loving, mischief-making character. And it all works.
The scene where he helps break Magneto out of prison is the highlight of the movie. He puts on his headphones, starts listening to some music, and runs around the room, causing incredible mayhem. Guards punch each other while Quicksilver samples some gravy, bullets go awry and pots and pans are used to knock people out in a beautifully choreographed sequence which is worth the price of admission by itself.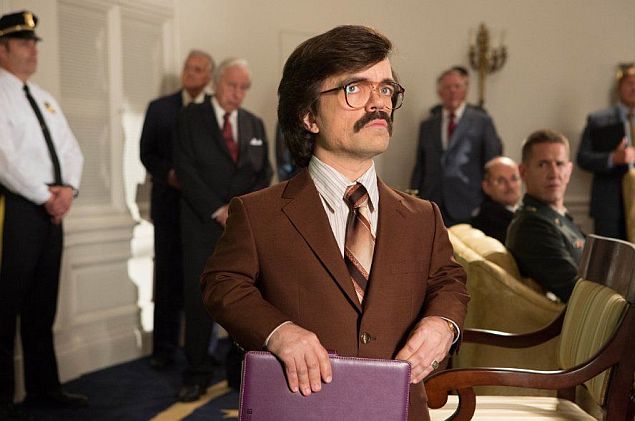 If you've been reading the comics, then many of the smaller nods are really great as well. For example, when Quicksilver breaks Magneto out, he mentions that his mother knew a guy who could manipulate metal. In the comics, Magneto is the father of both Quicksilver, and also Scarlet Witch (who can influence probability, which means she's able to do anything the plot requires). Both these characters also work with the Avengers, and are supposed to be showing up in Avengers: Age of Ultron next year, so it'll be interesting to see what direction that movie is going to take with the character.
At another point, during his speech near the end of the movie, Magneto exhorts all mutants to join his brotherhood, a nod to the fact that the X-Men villains led by Magneto were known as the Brotherhood of Evil Mutants. There are plenty of these small nods throughout the film, and it's definitely the better for it.
Much like First Class before it, Days of Future Past doesn't seem to be afraid to be stupid, and is willing to use humour liberally. The first X-Men trilogy made fun of the mutants' code names and had people use real names most of the time. It made fun of superhero costumes, while also putting people in strange combat suits. This new set of films has shown that even as it goes further from the trappings of the comics (the mutants are mostly wearing street clothes, code names are rarely used), it stays true to the characters and doesn't feel the need to apologise for being a superhero film.