If you read the reviews for Jupiter Ascending in the papers today, you'll see a lot of people telling you not to watch the film. But if you're reading this review, so you clearly know better.
Jupiter Ascending is a remarkably silly film that nonetheless builds an interesting universe that is rich with detail, and fills it with moments of just eye popping brilliance that make the film worth watching, even if there's no real story to talk about. In that sense, it's not so different from the Matrix, which released almost exactly 16 years ago. At the time, the Matrix's diversions on metaphysics and philosophy seemed very intelligent, but a recent rewatch confirmed the awful truth - the movie was actually rather stupid, and we were probably too busy gaping at the visual effects to notice this.
Like The Matrix, Jupiter Ascending is also made by the Wachowskis, and bears their visual signature, suitably updated over the years. There's a particularly beautiful chase sequence through Chicago that lasts for several minutes, where Jupiter (Mila Kunis) and Caine (Channing Tatum) are being chased by killers sent by her genetic children, who want to keep her from ruling the Earth. And if you're willing to just go with that concept, you'll be able to enjoy nearly ten minutes of jaw dropping action with aliens, gravity boots, and a part wolf-part human Channing Tatum.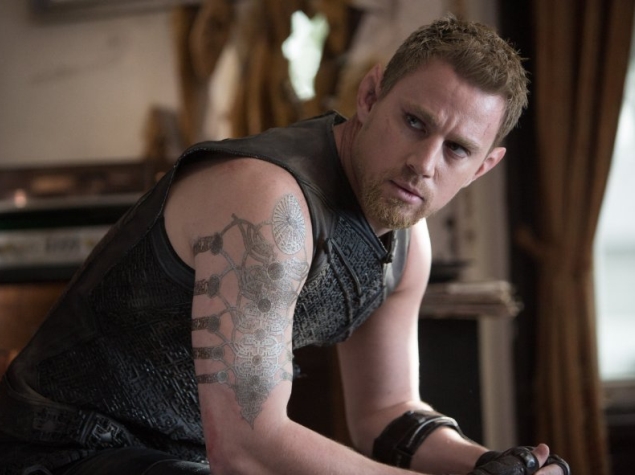 Jupiter Jones is a young Russian woman who works as a cleaning lady, unclogs toilets and wishes she leads a better life. She gets her wish when someone tries to attack her during a medical procedure, and she's saved by Caine Wise, who is part of a loyalist faction made up of half-human, half-animal soldiers. Another splice is called Stinger, who's part bee, and played with Sean Bean.
Jupiter has the exact DNA of the dead matriarch of a galactic corporation, whose three children are all vying for control. When Caine rescues Jupiter, he upsets all their plans, and the story starts to alternate between action and exposition, in a manner that is a little reminscent of The Matrix. Neo was "the One", and Jupiter has a similar genetic destiny - as the chosen one she must guide the fate of the planet. The movie does some interesting things with mythology and works in religions and philosophy into its narrative along with dozens of pop culture references that range from the obvious to the subtle.
The story is a little confused, and there are frankly too many characters. Once again, it brings to mind The Matrix, which had a large crew of rebels that Neo joined. We all walked out of the hall then quoting lines from the movie, but hardly anyone remembers crew members other than Trinity and Morpheus.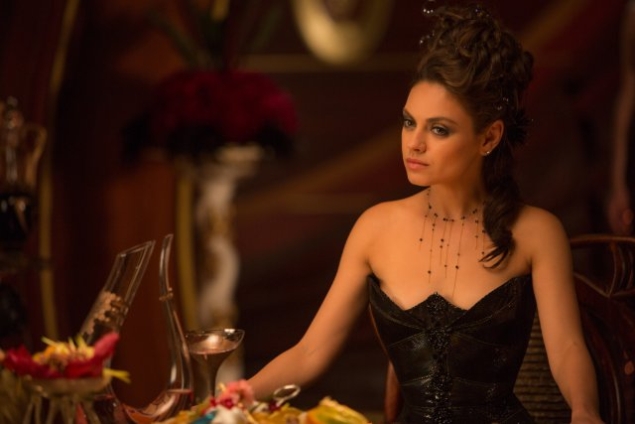 Jupiter Ascending's supporting cast also looks very interesting - the film is a marvel of makeup and costume design, along with the generally spectacular settings and setpieces - but with the exception of a few characters, most are not actually going to hold your attention.
Thankfully, the actors in this film mostly seem to realise that they are acting in a campy summer blockbuster and ham up their performances thoroughly. The only person who is a little restrained is Kunis, but everyone else - particularly the eldest son of the matriarch, Balem - is so ridiculously over the top that the film has a camp air that is very enjoyable. There are even a few makeover sections which brought to mind the Hunger Games, and these moments are as much about pomp and spectacle as the space ships.
The best part of the film though is just how wonderful everything looks. Between The Matrix, Speed Racer and Cloud Atlas, we've seen the Wachowskis deliver a number of visually stunning films. Jupiter Ascending is as good as - or even better looking than - anything they have done before. Everything is bright and shiny, and the designs for things like spaceships are outlandish. But there's a coherent philosophy to the designs, and they all work together.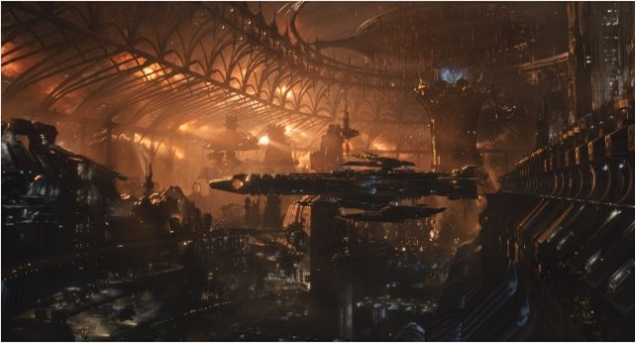 The highlight of the movie though, are the gravity boots that Channing Tatum's character wears. They're just effortlessly cool, and are responsible for some of the most fanciful action scenes in the film, as they fly through Chicago dodging skyscrapers and enemies alike.
We've been making a lot of comparisons to the Matrix, but there's another movie that Jupiter Ascending reminded us a little - Pacific Rim. The latter's a very different - and in some ways, better - film, but Pacific Rim was also criticised by many for an overly-simplified plot, flat characters, and over the top acting.
It was also one of the best looking films we've seen and one that hasn't gotten tiring despite several re-watches. When Idris Elba shouts that the apocalypse is being cancelled, it was an entirely predictable, but deeply satisfying moment.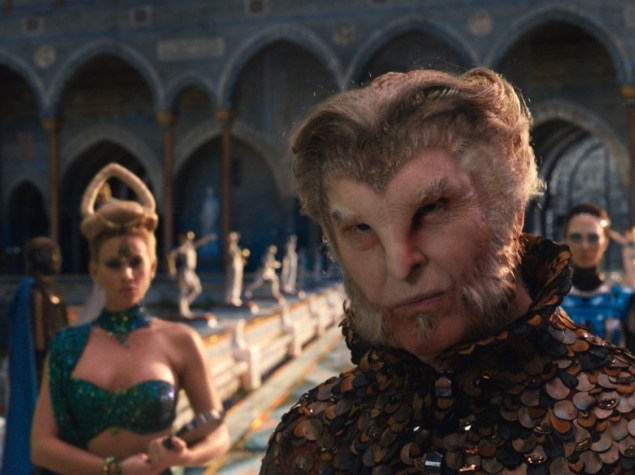 It isn't right to call Pacific Rim or Jupiter Ascending mindless crowd pleasers. That's where the Transformers films come in, which celebrate style over substance. Jupiter Ascending is, within its own context, a very good film.
So despite what you might see in the review sections of today's newspapers, we think you should go out and watch this film.