Ever since the death of his father, Matt Murdock (played by Charlie Cox in the Netflix series Marvel's Daredevil) has looked for someone to call family, someone who could help him deal with the darkness and despair inside of him. As evidenced by flashbacks during the first season, a visibly old martial arts master named Stick played a pivotal role in his childhood years, helping him calm his fears and develop his talents, but the young Murdock's wish for a father figure led to the end of their relationship.
Over the course of the first season, adult Murdock looked towards another kind of father - a Father, to be precise - as the Catholic in him pushed him towards the Church in search for answers. It is there that he tries to solve his moral conundrums, is able to reorient himself, find purpose anew, and justify his decisions and actions. In a way, Murdock has always required a fulcrum to operate as Daredevil and to make sense of the craziness that cuts through Hell's Kitchen.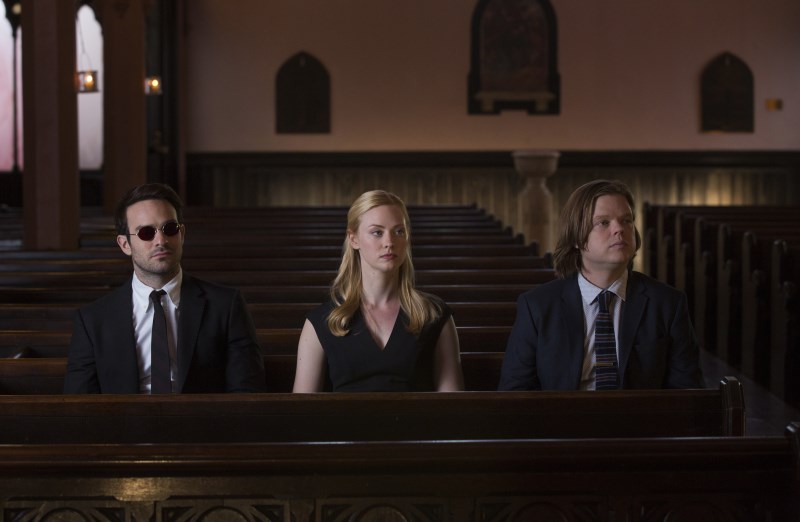 (Also see: Marvel's Jessica Jones Renewed for a Second Season on Netflix)
And it is that need that is further explored through the second season, which will be available for subscribers from Friday, March 18 (Netflix previewed the first seven episodes for critics); be it via the growing importance of Karen Page (Deborah Ann Woll) - Nelson and Murdock's client turned employee - or the introduction of heiress and Murdock's university love Elektra Natchois (Élodie Yung), a new cast member. Karen and Elektra really come to the fore in the show's return, so much so that Foggy Nelson (Elden Henson) feels increasingly side-lined without any fault on Henson's part. On one hand, Karen thinks she is falling for an intelligent lawyer with a secretive side while Elektra knows Murdock's darkest secrets and returns to New York to handle some tricky business with the Japanese with his help.
On the surface, the two may appear as polar opposite choices for Matt but they are more similar than you think. Both willingly put their lives at risk, even if it is for completely different reasons. Page is a determined woman who's willing to step over boundaries to get answers, and since joining Nelson and Murdock, she has seen a fair share of the action. Elektra on the other hand - herself an expert assassin - has a penchant for being outlandish and manipulative, and takes no notice of consequences. It's only after she agrees to Murdock's no-killing policy, reluctantly, that Matt decides to help her. The pair do have quite the history together - and despite clearly being toxic for Murdock - he gives in because of the desire to clean up his neighbourhood. And as much as he wants to hold onto the hope of having a safety net like Page in his life, it's something he gets further away from every time Daredevil and Elektra leave a trail of destruction in their wake. His complicated past - delivered through flashbacks - serves only as an indication and foreshadowing for what is evident.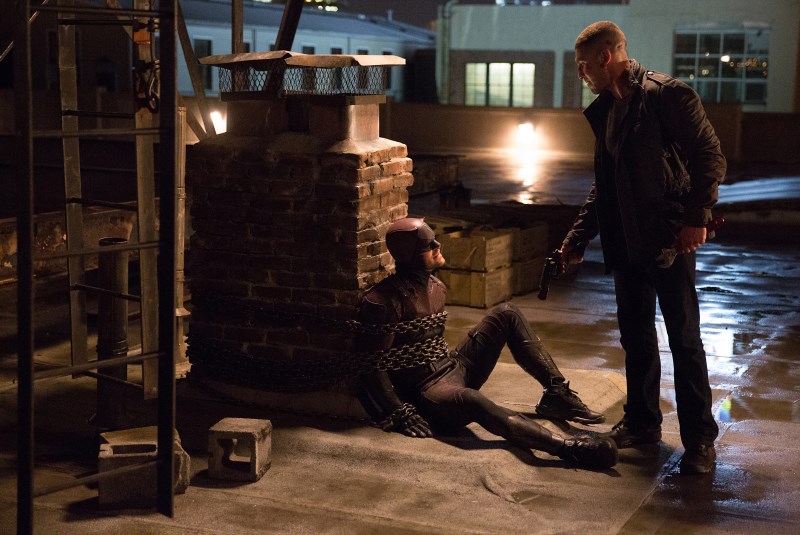 When put to the test by the people close to him, Daredevil claims he's just trying to make his city better. The thing is, there is a part of Murdock that enjoys what his alter ego does at night. As a man of the law by day, he has never been able to properly defend what he does. The introduction of the Punisher - portrayed by Jon Bernthal of The Walking Dead fame - a character who uses extreme means to clean up the city's mess brings a new angle to the vigilante for good debate. Murdock's conversations with Page as to the differences between the Daredevil and the Punisher only serve to accentuate the thin line his defence rests on.
But the show's bigger conversation is the one it is trying to have with its audience. We applaud the actions of Daredevil or look the other way because he handles his threats in a non-lethal manner, but he still operates outside the law, and plays the role of judge and jury if not executioner. The second season of Daredevil is about Murdock trying to understand what it means to be a hero, and what you must sacrifice to hold on that ideal. And as much as Matt wants to cling onto and have more of a stable personal life, it does seem out of his reach if he continues his devilish ways.
This is when the series is at its best as it stretches Daredevil beyond even his capabilities. It's not often that he appears out of his depth, but it does seem every now and then that he's bitten off more than he can chew.
Where the show falters is in identifying its enemies. Wilson Fisk was a clear top target in the first season and it's easier - for the writing team - to crank up the pressure when you have two clear opposite sides. The second season deals with different tones of grey. The struggle here, then, for Daredevil is more internal which doesn't lend itself naturally to a televised adaptation except when the primary characters turn into vociferous opponents of each other.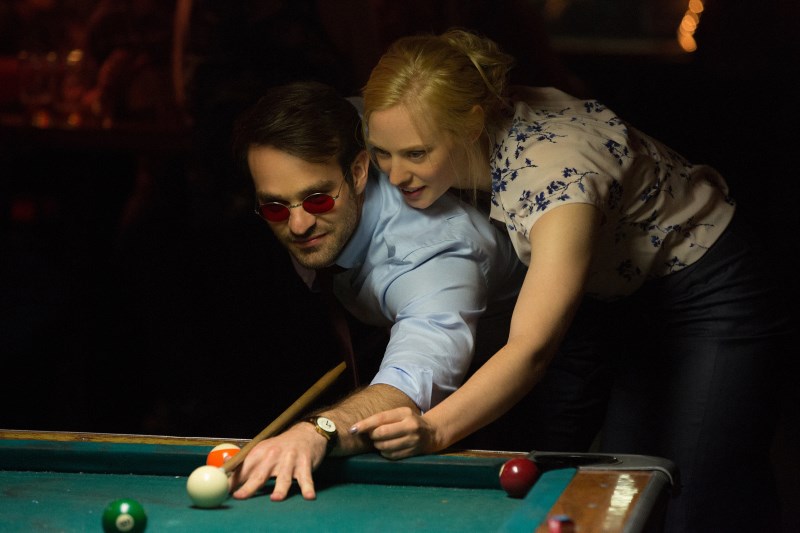 (Also see: What's New on Netflix in March, and Our Top 5 Picks)
The other problem with the initial episodes is the writers' tendency to get side-tracked with what is essentially a nondescript romance between two of its main protagonists, which other than serving as a juxtaposition for the flashbacks into Murdock's history, isn't fulfilling by itself. It is unfortunate that this isn't crafted well considering how important it is to Murdock - as the character himself insists - to fill the void left by his father's disappearance.
All signs point away from the possibility of a stable relationship though, and as worlds collide on multiple fronts for Murdock, it's almost impossible to see how he will come out of the mess - that he's partly created out of his own making - in one piece. During the beginning of the season, Foggy interjects: "This whole thing isn't just your problem anymore," pointing to the fact that his actions sends ripples, especially for their legal practice. Daredevil's second showing definitely has more of Murdock's life outside the suit but wherever you look his secret identity threatens to take over what's left of his life, and even the ones around him.
The second season of Marvel's Daredevil premières on Netflix worldwide on Friday, March 18.