There's a lot to be said about Batman v Superman: Dawn of Justice, but the first thing that has to be addressed is the clear divide between critics and fans. Where the majority of reviews in the US have panned the film to oblivion, the audience reaction has been much more favourable. Now that the film is running in India too, we watched the movie and came away equally conflicted: the film is long to the point of being exhausting, it makes very little sense, and has some very real writing problems. Yet, it's also a visually stunning movie that gives you more action, done with more style, than you are prepared for, includes a couple of genuinely great individual performances, and is packed to the brim with fan-service for the devoted comic book lovers.
As comic book lovers who aren't fully up to date anymore, and as film nerds who are a little behind on theory these days, our own view is, predictably enough, somewhere in the middle. Dawn of Justice leaves a lot to be desired as an individual work of cinema, but speaking as fans, there was a lot to enjoy that left us satisfied - and this is likely going to be the case for most of the fellow geeks reading this review.
The problem is that - like much of Zack Snyders' work - Dawn of Justice is extremely stylised, with some of the best (brutal) action sequences we have seen in recent superhero films. There's one scene, for example, where Batman takes down an entire room full of enemies with an almost disdainful air, and it's like you're watching the Batman: Arkham Asylum video game come to life. This is not the first time we've thought that Snyder's work looks like a video game either. In 2006, Snyder directed 300 (based on a comic book written by Frank Miller) and a decade later, he's still making movies that are amazing to look at, but make no sense.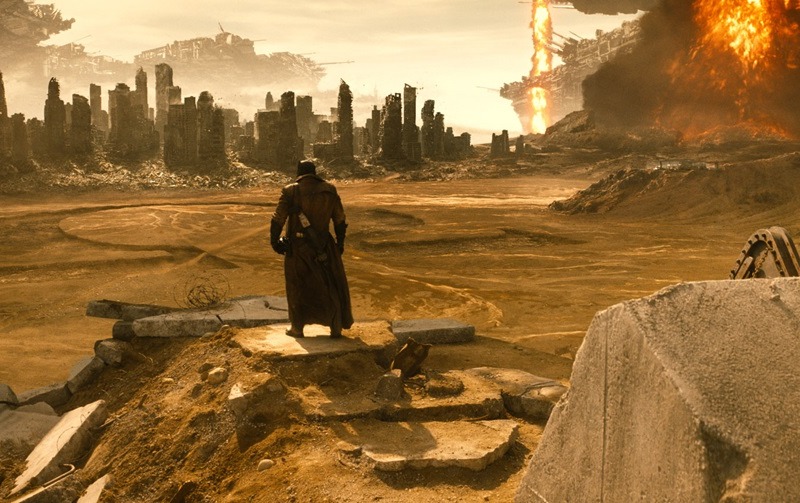 Dawn of Justice takes some inspiration from Frank Milller's The Dark Knight Returns; a comic where a retired Batman must once again take up the cowl, where he fights Superman, who has become a government stooge. The movie is sufficiently different from the comic that inspired it, but the world today feels a lot more like the dystopic society Miller imagined. But while Miller's talents as a creator are undeniable, his political views are less appealing, and this does go some way in shaping the character of Batman. The result of this is an angry, bitter man whose willingness to unload a gun into a henchman's face is a far cry from Christian Bale's Batman.
Fans and purists will argue that this makes perfect sense for the character over time, but the results themselves aren't hugely watchable. Add to this a number of characters who are simply boring to watch plus a story that makes no sense, and you can see why so many critics have trashed the film.
For one thing, Jeremy Irons as Alfred is pretty much amazing. Then, there's Jesse Eisenberg as Lex Luthor. He's really channeling his performance as Mark Zuckerberg from The Social Network here, and the results are pretty good. Some people will disagree - the performance is jarring and breaks from the brooding tone of the rest of the movie, and it's a far cry from and Luthor we have ever seen before. For us, it just clicked, though the performance is likely to be as divisive as the film as a whole.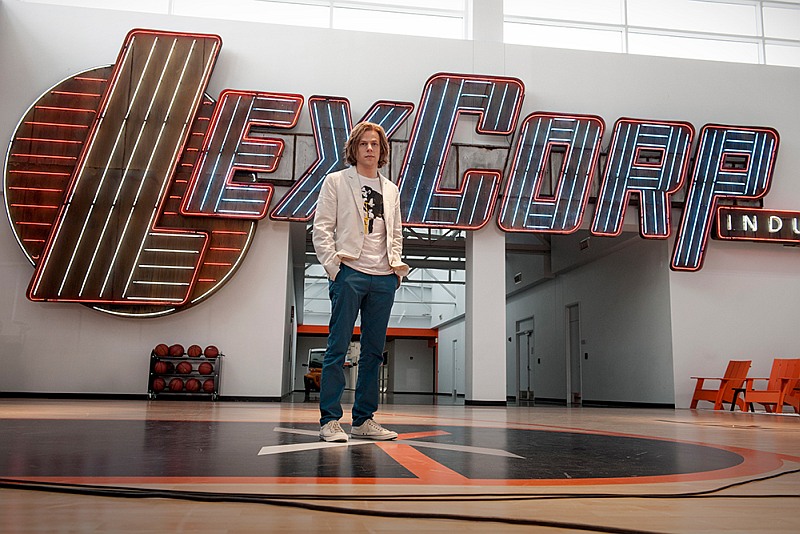 Then of course, there are the various visual flourishes and stylised action sequences Snyder is justifiably famous for. The film has several amazing sequences that will enthral you, and hopefully take your mind off some of the stupid plot elements.
But most of all, there are the endless Easter eggs that every fan will be on the lookout for. Some of the references are pretty obvious, and are meant to only be there to set up the Justice League movie, DC and Warner Bros' answer to The Avengers.
There's so much by way of references, name drops, and visual hints, though only the most dedicated fans will catch all of them. In fact, you're going to spend so much time ooh-ing and aah-ing over these references that you might not realise just how little logic exists in the story that is presently being told in front of your eyes. For the hardcore fans, Dawn of Justice will be a great ride even if the story doesn't actually go anywhere. But for a casual viewer, it's a lot less interesting than it should be.