The Marvel Cinematic Universe now spans a dozen movies, including Ant-Man, which hit theatres in India on Friday. By now, Marvel's movies are starting to face a problem that comic-book fans are all too familiar with. Age of Ultron was an extremely enjoyable movie, but the necessity of cramming in just about every character in the MCU to act as a bridge to the next set of movies in the franchise definitely hurt the pacing of the story.
Enter Ant-Man. The movie is almost entirely self-contained - there are tie-ins to the larger MCU, but nothing that you'd need to recognise - and aside from that, it has a sense of humour that allows you to watch the film and just have fun.
(Also see: Who is Ant Man? Everything You Need to Know About Marvel's Not-So-Popular Action Hero)
In some ways, Ant-Man can be compared to Guardians of the Galaxy (GotG). Like Ant-Man, GotG was also features a completely fresh set of characters, and relies heavily on comedy to make the story work. GotG brought in a strange galactic setting that doesn't have much truck with the rest of the going-ons in the MCU. It features a talking racoon and his best friend a walking tree. And somehow it all worked, thanks in part to its fantastic sense of humour, and partly thanks to the good natured charm of Chris Pratt.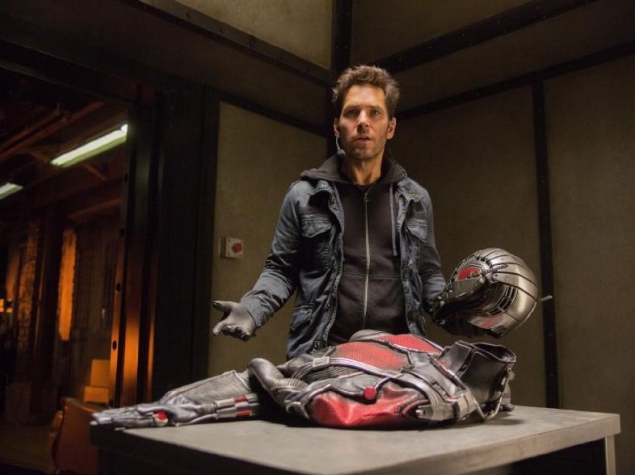 Ant-Man isn't really as clever as GotG, though it has humour to spare; the movie was originally supposed to be directed by Edgar Wright, the man behind Shaun of the Dead and Hot Fuzz, and while it doesn't measure up to those films, there are some clear signs of his sense of humour. Paul Rudd is a great choice as the lead. He's understated but also funny, and his presence helps make this film one that most people will enjoy.
And after the continuity-heavy extravaganza that was Age of Ultron, it was also nice to take a breather and enjoy what is at its core essentially a heist film. In fact, in terms of stakes, the movie is pretty much at the same level as Iron-Man. You've got a super-powered suit that an evil corporate type wants to weaponise and start selling. Yellowjacket and Iron Monger both have more in common - they are both essentially evil versions of the superheroes in their respective stories. Iron Monger is a bigger, more weaponised version of Iron Man, and Yellowjacket is the same for Ant-Man.
(Also see: All of Marvel's Post Credit Scenes, From the Worst to Best)
In Ant-Man, we see Paul Rudd's Scott Lang get arrested for breaking into his company to reveal the truth about its illicit profits. Lang's whistle-blowing makes him clearly sympathetic, but costs him visitation rights with his daughter, Cassie. Her mother and stepfather won't allow him to meet Cassie until he makes up for late support payments.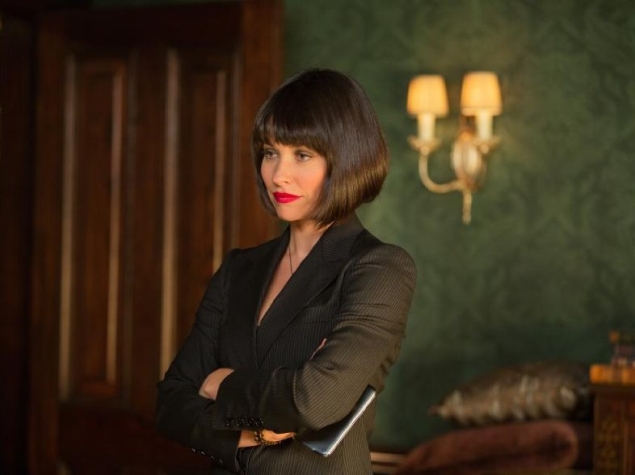 Meanwhile, Hank Pym, the original Ant-Man, developed his super suit in the 80s, but after an accident which possibly leads to the death of his wife Janet, he decides that the suit is too dangerous to use, and leaves SHIELD as well. He also loses control of his company to his former protégé Darren Cross.
His daughter, Hope Van Dyne (she takes her mother's maiden name) works with Cross, but when she learns that he is close to recreating the suit, but he plans to weaponise it and sell it to the highest bidder, she reconnects with Pym.
Pym in turn ropes in Lang, gives him the old Ant-Man suit, and hires him to steal the new suit from Cross. The sequence that follows feels like a classic heist movie, with Hope training Lang on how to use the Ant-Man suit, though it raises the question of why she didn't just use it in the first place. The answer of course is simple - that the movie is called Ant-Man, not Ant-Woman, and if they'd made the movie about her instead, then there would've been a small army of furious Internet commenters to contend with.
(Also see: Thor Is a Woman, Captain America Is Black, and We're All Right)
Still, despite a few missteps like that one, the film is largely enjoyable. It feels like the comedy is a little watered down in places, but there are some brilliant visuals coupled with corny humour that largely define the tone of the film.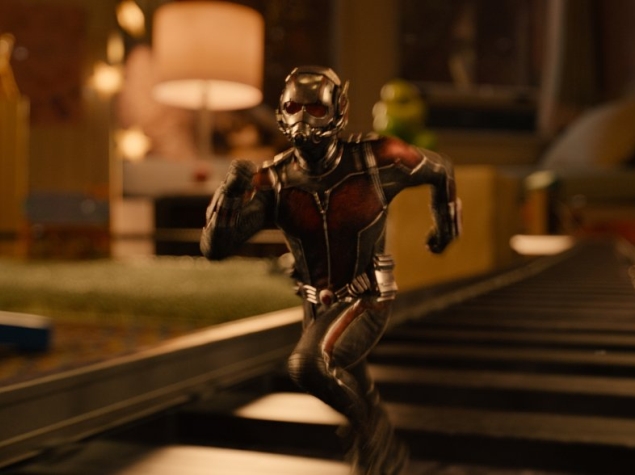 There's a fight scene set inside of a suitcase, and there are action sequences that make use of toys - everyone would have seen the toy train from the trailer. At the same time, there's a flying ant that Ant-Man rides, which he names Antony. The movie keeps doing this, slipping from the clever visual gag to the groan inducing dad-joke as easily as Scott Lang switches between his normal size and the diminutive ant-sized hero.
Like GotG, this film is an enjoyable breather between the big, heavy hitters - Age of Ultron this year, and Civil War next year. It's not as much fun, but it has the mix of action and comedy that we've come to expect from Marvel by now, and that's exactly what was needed.