The fragile nature of human existence and the challenges of space travel make it essential for us to find new homes in the solar system and the galaxy. We're bound to run out of resources on Earth eventually and remain one catastrophic event away from extinction if we confine ourselves to one planet. Nasa, the American space agency, has been leading the fledgling space exploration programmes of humanity, but a series of budget cuts keep making its goals harder to achieve.
In the face of these constraints, it appears that Nasa has found a new ally in its quest for publicity and to educate people about the importance of space travel - Hollywood. Ridley Scott's The Martian is the latest of these films to serve as a great publicity tool for Nasa. Although the agency has been working with filmmakers since the 1990s, its latest efforts have been praised for being scientifically accurate without losing their commercial appeal. Gravity, Interstellar and The Martian are three films released in as many years where Nasa occupies a prominent position.
The Martian is unique among these three films, due to its timing. Nasa is currently working on a manned mission to Mars scheduled for the 2030s, and a film about a mission to Mars that shows Nasa pulling all stops to rescue its astronaut will obviously generate a lot of interest in the project. Highlighting the human side of the mission, coupled with the film's lead character staying positive and retaining his sense of humour even in crisis, makes it inspirational. Both Gravity and Interstellar tried to be scientifically accurate and focused on the human side of space missions, but neither of them come together with Nasa's planned missions as well as The Martian does.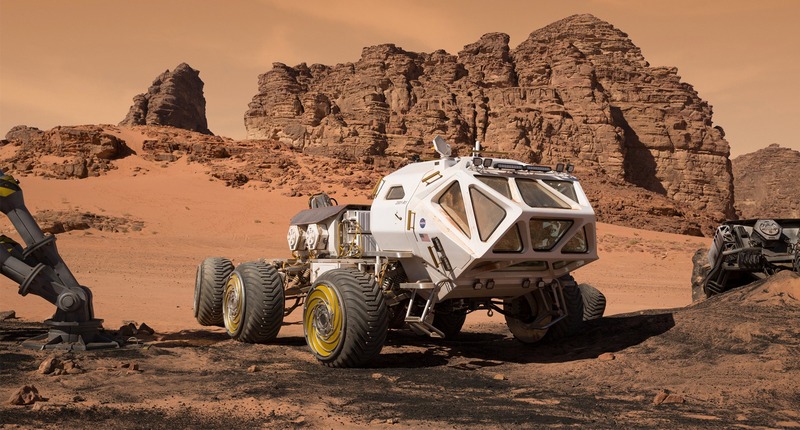 Funnily enough, a few days before The Martian was released, Nasa announced one of the biggest discoveries from its probes to Mars. Liquid water flows intermittently on Mars - it's big news, even though the water is not fit for human consumption without purification.
The timing of the announcement is obviously a coincidence but Nasa wasn't going to miss the opportunity to publicise the film or to let the film generate publicity for its manned and unmanned Mars missions. The agency published two Tumblr posts - one about its Orion lander and how it'll take humans to Mars and similarities between The Martian and Nasa's mission to Mars on the day of the film's release. Both posts are simple enough for everyone to understand, further highlighting Nasa's efforts to expand its reach beyond the scientific community.
Cynics would argue that these films are beginning to feel like extended advertisements for the American space agency. While there may be an element of truth to that, the films serve more as an illustrator of the challenges of space travel and have introduced an entire generation of viewers to the thrill of exploring the final frontier. A surprisingly large number of people aren't even aware of the need to invest in a space programme and one can only hope that films like these will change that.
The one thing in common in these three films is that it makes Nasa look like a cool, fun place to work for, which could inspire many youngsters to pursue a career at the agency, or at least pique their interest in space, or indeed science in general. Investing in science and research is vital for progress and Nasa is banking on these films to ensure that the general public thinks the same way.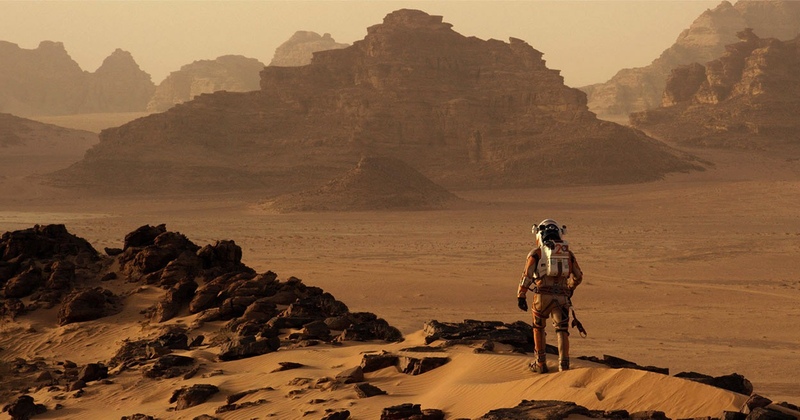 Back in 1968, Stanley Kubrick's masterpiece 2001: A Space Odyssey did a wonderful job in explaining the challenges of space travel and how astronauts adapt to zero-gravity environments. At the time the space race between the USSR and USA was booming and Nasa didn't have funding constraints. It didn't need movie tie-ins or any assistance in publicity, but if that film was to be released tomorrow, you'd be sure to see the agency using it for publicity. Times have changed and it's good to see Nasa adapting.