Full disclosure: I love the DC Universe, and I've preferred it over Marvel for a very long time, simply because I don't think Marvel has that many good stories to tell, or interesting original villains to begin with. I even enjoyed Man of Steel, to the point where I think it's the best re-telling of Superman's origins despite its minor shortcomings. That said, I was disappointed with a lot of decisions made in the theatrical release of Batman V Superman: Dawn of Justice. The heroes weren't fleshed out enough for me to care; Bruce Wayne's hatred for Superman was unjustified, and Lex was... well, not very Lex-like.
Now with a sense of clarity on where I stand with the new DC Extended Universe (DCEU), here's why I'm still excited about the BvS Ultimate Edition.
For those who don't know, the Ultimate Edition comes with 30 minutes of additional footage added to the original movie, which was two and a half hours long, making a total watch of three hours. A lot of the character building elements that had to be snipped out of the theatrical release are added back in. So we can expect a bit more out of scenes like the African encounter, plot explanations on how Jimmy Olsen was a CIA agent, or why Lex Luthor is a better detective than Batman, with more intelligence on the other meta humans (along with appropriate logos). We may even get some more conversations that will shed more light into the plot.
Will this fix the movie? Not exactly. You can't take away the fact that a lot of the movie's core plot points were weak to begin with. Superman's death, Batman's paranoia, Lex Luthor's true motive - these were all unjustified in the movie, which made me, along with a lot of other fans pretty upset. But then, there are other layers to some of the other so-called weak points that, in my opinion were a bit blown out of proportion.
"Martha"
Hey, if anyone calls out your mom's name in the middle of a fight, it will startle you. You will stop fighting and have a pretty similar reaction to what Batman had. And it was Lois who immediately jumped in to save Superman, which is a part that a lot of people tend to overlook. I hope there's a little more added to that scene in the Ultimate Edition to make it seem less goofy, but if not, it's not a big loss.
Batman kills people
To be honest, this takes Batman right to his original gun-toting days of being a merciless crime fighter, which was later diluted with the 'no kill' rule, primarily to prolong the existence of comic villains. To think of it logically, Batman leaves most criminals in a near-death situation in almost all his fights, so are you telling me that none of those guys end up dead in hospitals or alleyways?
Sure, I loved the Nolan films as well, with the 'Batman doesn't kill' rule in place, and that added another layer of complexity to the character. But I'm not going to close my mind to Batman resorting to eliminating dangerous criminals, just the way I didn't have any issue with Iron Man shooting terrorists in the face in the first Iron Man film. You take that rule too far, and you get Civil War-like inconsequential tickle-fights.
Superman doesn't smile
I do agree that a moping Superman is a bit of a bummer in the DCEU, but look at the conditions around him. The military is on his tail, people either worship or hate him, and he's become a watchdog of sorts, rather than a beacon of hope. To make things worse, his girlfriend can't seem to not end up in a near-death situation. There is literally nothing in his life that's worth a smile.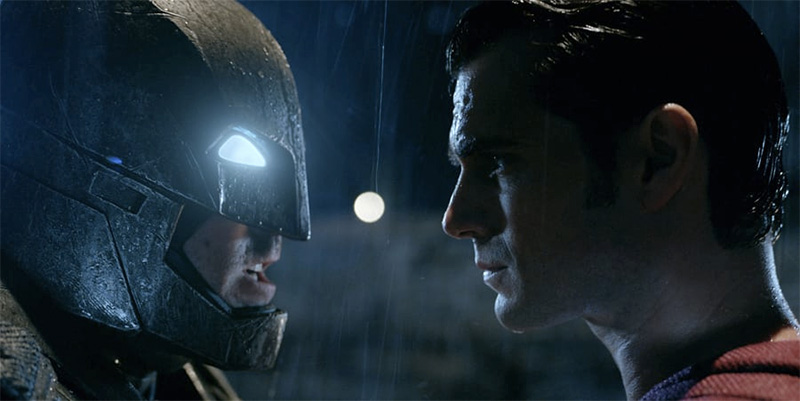 There are problems with the movie, but the ones above, that most people point out, aren't really the issue. Will this Ultimate Edition fix the problems with the original theatrical release? Maybe not, but from what we can see in the trailer above, it may add a bit more depth to the main characters, and give a better understanding of the world they live in. It may make some motives clearer, which is something this movie really needs.
Good or bad, Zack Snyder made some hard choices in Batman V Superman. It's not a classic, or everyone's cup of tea but it does set some interesting groundwork, and gives you an audacious take on superheroes. Batman, Superman and Wonder Woman had distinct personalities and rationale, and two out of those three were universally loved by everyone. As long as you didn't downright hate it, the Ultimate Edition of Batman V Superman: Dawn of Justice should be given a chance. It may change your opinion, or it may not; but it will give you a better understanding of Zack Snyder's original vision for a story that fans have been craving for generations. At this point, I'd take that over the one-liner-spewing bunch of heroes who are too politically correct to do anything of consequence.