By now you might have heard about One Punch Man - a newish Japanese animated show that became a cult favourite almost overnight. In case you've missed out, you can easily catch up as only one season (12 episodes) has aired so far. An original video animation (OVA) miniseries of the show is currently being released - three episodes so far, the latest of which was made available to watch on January 29.
There are plenty of TV shows about superheroes who save humanity from extinction. Battles with seemingly indestructible foes, which can only be won at a terrible price, are almost cliched. With so many similar plotlines floating around, how can a new superhero show stand out?
Enter One Punch Man, where superhero Saitama is so powerful that he can end all battles with a single punch. In this world of extremely short lived battles, Saitama is very, very bored. Saitama almost tries to avoid attacking the enemy hoping that he'll find the fight slightly challenging. He's usually left disappointed. Imagine any superhero with two identities - one where the hero is an average person leading a normal life and the other where he or she is busy saving the world. Saitama is the former, in both his avatars.
Everything about him is normal, almost boring. Everyone knows his real name and where he lives, which avoids the cliched 'superhero must hide his true identity' trope. Saitama lives alone in a small apartment in a fictional city. He leads a normal life - watching TV, cooking, buying groceries, and tracking sales in various supermarkets. Saitama is so strong that he dreams of being weak.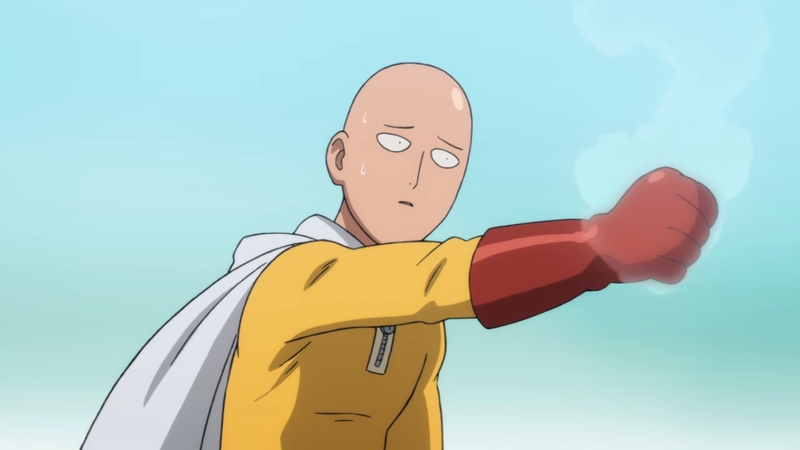 Some of the sub-plots are dedicated to discovering how Saitama became so powerful. The only explanation for this in the show involves the story of how Saitama became One Punch Man. It begins three years before events of the show, when Saitama saves a child from a monster, barely escaping alive. That is when he decides to train hard every day for three years until he goes bald and becomes One Punch Man.
How on earth is this average guy with a boring life so powerful? You'll find yourself constantly asking this question as the show progresses. This is a question that, for the sake of the show, is best left unanswered. Saitama's regimen can at best be described as medium intensity strength training. It doesn't explain how he became so powerful. This is the secret sauce that keeps the show engaging.
Saitama himself doesn't seem to know the answer, which just adds to his character. A superhero that doesn't appear to be interested in the origin of his power is a great idea. While his friends and enemies keep scratching their heads about how he gained such vast power, Saitama is more concerned about mundane things such as missing a limited time discount at the supermarket.
This secret feels like a MacGuffin - a plot device - to keep viewers hooked. It has worked very well so far, and revealing the secret would harm the show because it leaves nothing to the imagination. Unless the creators want to end the show in the future, revealing this big secret would be a bad idea. So far, however, the creators have done well to develop an overarching plot and several smaller character arcs to divert attention from the show's big unanswerable question.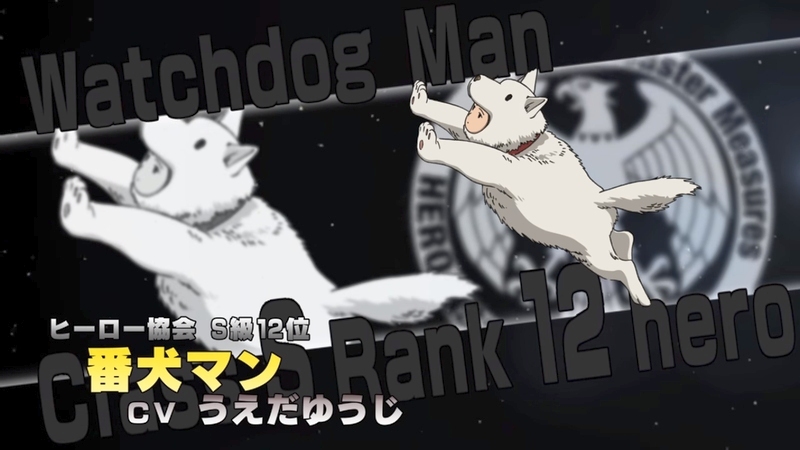 Saitama is a hero "just for fun" and his entry into the Heroes Association - a clique of people trying to be heroes, replete with rankings and classes to establish a hierarchy - marks the beginning of a bigger challenge. While he doesn't find it hard to beat foes, his peers and the society often brand him a cheat and refuse to acknowledge his accomplishments.
Rising through the ranks of the association proves to be tougher than beating foes and Saitama's desire to keep a low profile don't help his case. This forms the base of an engrossing show.
One Punch Man's true appeal lies in Saitama's humility. Everyone dreams of being a superhero but rare is the person who remains humble after finding fame. One Punch Man shows that this is possible.
At the same time, the show, which developed out of a webcomic by the same name, doesn't get boring or preachy either. It retains a farcical streak, and gently satirises the "fighting" anime genre. It's not a pure parody, or a deconstruction of the superhero genre, but it's very self-aware, and this helps to make the show truly stand out.
One Punch Man season 1 finished airing in December 2015. You can watch the series on the Viz media website and Hulu. People living in regions where these are not available could use a VPN to see these episodes.