With the recent proliferation of video streaming services in India, it's sometimes hard to remember that the space is still very nascent. Not too long ago, consumers didn't have a lot to choose from, and the few options that did exist were either too expensive, or had really small catalogues. So when Hooq launched in India nearly three years ago promising to bring the best of Hollywood to your home at just Rs. 199 per month, it was offering something new and different. A lot has changed since then, with the likes of Hotstar and Amazon Prime Video having established themselves in the same space, while Netflix has slotted into the premium end of the market.
Hotstar benefits from exclusive Disney and HBO content, while Amazon Prime and Netflix both have their own range of must-watch originals. To find its place in the market, Hooq has worked on its pricing, with a Rs 89 three-month subscription plan effectively making it the most affordable subscription option with a large Hollywood catalogue. Hooq has also bolstered its library with popular shows like The Big Bang Theory that aren't available on the other platforms. But more than this, Hooq is betting on dubbed content, says Salil Kapoor, who heads the company's India operations.
"The overall OTT space in India, about a year, year and a half ago, got pretty crowded, with 25-plus players," says Kapoor. "When we had announced our plans to come in, after that we had Hotstar acquiring cricket rights, two global biggies coming in, and the local telcos also getting into the space." That's right, apart from the aforementioned trio, and a host of local players ranging from Eros Now to Hungama and Spuul on the one hand, telcos with their own offerings like Airtel Movies and Jio Cinema on the other.
To do well in such a market, getting the right content is critical, and according to Kapoor, in India, the right content strategy needs to stand on four basic pillars. "You need Hollywood, Bollywood, local regional, and sports," says Kapoor. "Someone who has to play here has to have very good content in all four, and that was looking to become very expensive."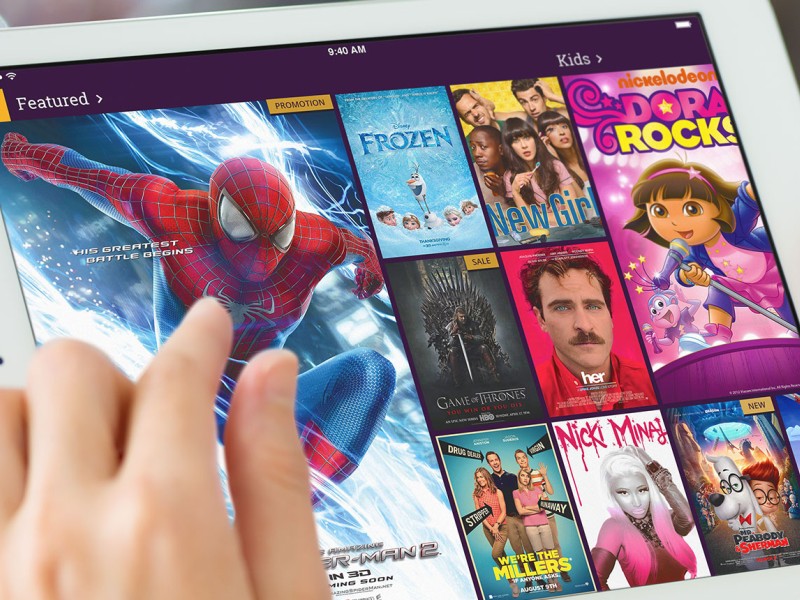 "And most of the Indian market is still on the AVOD [ad-supported video on demand] side of things," he adds. "So we needed to look at which vertical to focus on. We identified Hollywood, because we have strength in Hollywood, and it would narrow the competitive landscape."
The problem with focussing on Hollywood is that you're competing with the biggest global players, and you're all fighting over the relatively small audience in India that seeks entertainment in English. Hooq sidestepped this problem with a focus on dubbed content.
"We decided that while we focus on Hollywood, we need to build up local scale, and that's why we started to focus on the dubbed part, while being able to focus on Hollywood," says Kapoor, adding, "Hollywood content in local languages gives you an edge over others."
Although this means that the shows and movies that are a part of your Hooq subscription are also available in Hindi (and other Indian languages), the big seller, according to Kapoor is pay-per-view. "We have this feature called Transactional VoD, where you can watch any latest movie for Rs. 59, even if you're not a subscriber," explains Kapoor, "and that includes movies like Wonder Woman, Dunkirk, and so on." The app also allows you to download movies and watch them later if you want.
This means that if you're someone in a small town where Dunkirk may not have been released at all, you can now watch the film in a language of your choice for a fairly reasonable price. However, since Hooq itself doesn't do the dubbing in most cases, you are restricted to movies that saw a theatrical release in India in that language. This means your choice for most popular Hollywood movies you can choose between the likes of Hindi, Tamil, and Telugu.
According to Kapoor, Hooq sees most demand for Hindi, followed by Tamil and Telugu. "We also do subtitling on our own, but our experience tells us that dubs are more popular in India as compared to subs, which are more popular in other South East Asian countries," he says. "Some of those countries prefer subtitles in English, some in their local language, but in India, dubbing is most relevant."
In case a film wasn't released with Hindi audio, Hooq is willing to do the dubbing itself, but it has to be done with approval from the studio, he adds, because it's an IP issue. "The content is the only product that they have and they want to be very, very sure that the quality is maintained for the brand," says Kapoor.
However, on the different streaming services, much of the content already comes with a language switch so you can listen to it with the subs and dubs of your choice - or so we thought. Actually looking through the catalogues of the providers reveals that it's mixed bag. For example, Batman v Superman on Prime Video has no Hindi dub, although Fantastic Beasts and Where to Find Them does. The Prime Video exclusives don't even have subtitles in Hindi. On the other hand, while Netflix's Originals are largely available with Hindi audio, third-party content is almost entirely missing Hindi dubs.
So it's clear that there is a niche left and it's a space Hooq wants to claim. For now though, pay-per-view remains much more active on the English side of things, Kapoor says. "There is a huge English speaking audience around the country but not enough screens, so the pay-per-view is quite popular," says Kapoor. "Dubbed is growing now, and be believe it will become even bigger. And unlike other options like Google Play, we also support all payment options, like Paytm, so it's very easy for anyone to use."