Here we are, then. Game of Thrones went off air last week in a glorious yet frightening display. On one front, we have a Targaryen leader heading towards Westeros with a singular mission: to become Queen of the Seven Kingdoms. The last time the Valyrians set their mind to ruling all of Westeros, they wiped out three rulers while the other four bent the knee. Their weapons then: naval might, three fire-breathing dragons, and a couple of alliances. Sound familiar?
Although Daenerys Targaryen is (finally) on her way, the sixth season was about more than one female leader. With Doran Martell, Mace Tyrell, Balon Greyjoy, and the Dothraki khals out of the way one way or another during the course of the sixth season, it has opened up the avenues for the show's women to steer the future. In Dorne, Ellaria Sand reigns as the de facto ruler after a coup d'état, which she justified owing to the lack of decisive action on part of the prince. In the case of Tyrells, Olenna Tyrell is the sole negotiator on behalf of Highgarden and their potential 100,000-strong army, with her son, grandson and granddaughter buried in the Great Sept of Baelor's total destruction.
And although Euron Greyjoy is officially King of the Iron Islands, it's his niece Yara who has successfully - and smoothly - negotiated an alliance with the Mother of Dragons in exchange for their freedom and putting "an uncle or two" to the sword. And if the last scene of the season is anything to go by, all three of them are now working hand-in-hand with a Targaryen conqueror, who has added to her Unsullied numbers by bringing the Dothraki khalasars under her wing.
Even inside the ruling palace, it's a woman - Cersei Lannister - that sits on the Iron Throne, after she outsmarted everyone inside King's Landing, including possibly herself. Now completely out of children and hence devoid of her only grounding force, the new Queen is back in the role she held at the start of the show. It's a completely different position, though. When King Robert I perished in the opening season, Westeros was thrust into the War of the Five Kings. But now, the continent is coming to grips with a new power mechanism - one where four women are lining up to remove one.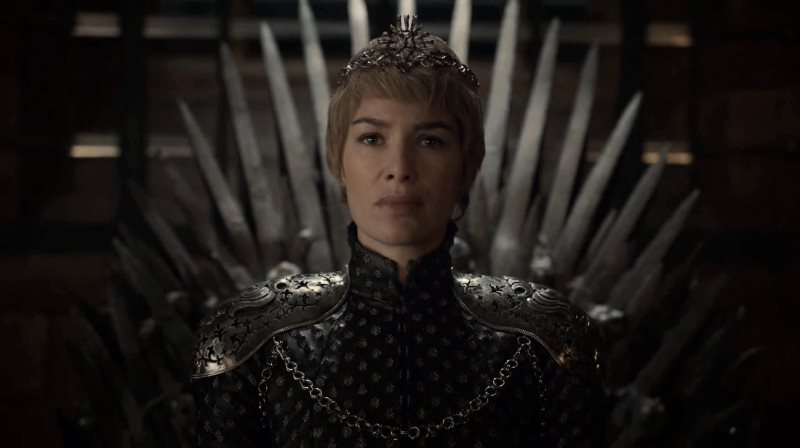 With war general Tyrion and expert negotiator Varys also on her side, Daenerys Targaryen seems poised for a straightforward victory. So it's the other clash - Cersei vs Cersei - that ought to provide more character development. And for what it's worth, showrunners David Benioff and DB Weiss have promised as much.
"That's what so much of next season is going to be about, finding out what Cersei's mind-set is," Weiss told Deadline in an interview. "Who is she? While Cersei has certainly done a lot of horrible things in her life and she could be a very cruel person, the one thing that was redemptive about her was that she genuinely loved her children. Now they're all gone, and I think that is very interesting for us. Who is she without her children? The answer is something you'll find out next season."
As much as audiences would love to see the show go on for another six years, Game of Thrones is definitely in its homestretch - Benioff says to expect 13 more episodes over two more seasons. And that sense of just over a dozen hours left began to show this season, as the time between episodes, and even during them, was not shown progressing smoothly. Multiple storylines spanned several months, along with inconsistent time jumps that we talked about in an earlier piece. The reason this has been possible for the writers is because they are untethered from the books now. Up until the end of the fifth season, the Thrones team had a meticulously defined blueprint courtesy the works of George RR Martin. They could rely on the source material - or canon, as it's so called in the world of adaptations - to lead them every step of the way.
But then, they found themselves all out of books. All that remained were the final destinations of the characters we've come to know and love, provided by Martin to Benioff and Weiss before the start of the show, should he be unable to finish writing due to unforeseen circumstances. And therein lies the reason for why the sixth season could bring about massive change in a short period of time. In the sixth book's - The Dance of Dragons - absence, the Thrones saga was allowed to progress at a much faster rate than ever before.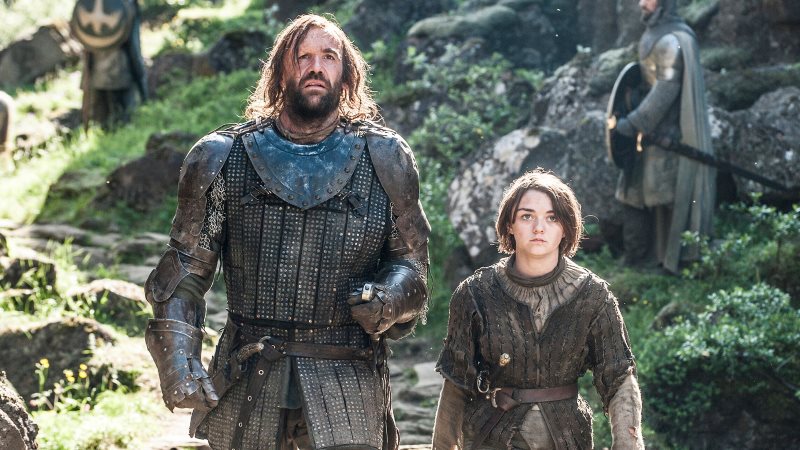 For some, this was a poor decision. Unlike previous seasons, the journey for characters became all about their destination. When Sandor 'The Hound' Clegane and Arya Stark were traversing the countryside in the fourth season, it wasn't as much about where they were going - the Vale or the Twins - but how these two polar opposites came to understand one another. It served to add more depth to their characters, but this kind of storytelling was unfortunately sacrificed this time around, for the sole reason to fit in big set-piece moments. After losing the Kingsmoot to their uncle, Yara and Theon Greyjoy ran away from Pyke off the north-western edge of Westeros to Meereen in the heart of Essos with just one notable pit-stop in Volantis. Are we to understand that nothing of consequence happened on their continent-spanning journey? Not only did the journey seem implausible, the lack of events was disappointing.
But then in some ways this was a good thing. As we noted, Daenerys Targaryen got the lion's share of big and fiery moments this season, from emerging unburnt in Vaes Dothrak to rallying the Dothraki bloodriders to her cause with Drogon staring in their face, and from one-upping the slave masters with dragonfire to commanding a fleet that seems unstoppable. And while a Targaryen win may seem inevitable, a lot remains to be said about her agenda.
In the ninth episode of the sixth season, Daenerys says to Yara: "Our fathers were evil men, all of us here. They left the world worse than they found it. We're not going to do that. We're going to leave the world better than we found it." But is she though? In the same episode before Tyrion suggests an alternative, the Targaryen queen's plan to push back the slave masters is this: set their fleets ablaze, kill all the soldiers and burn the cities - Astapor, Yunkai and possibly Meereen - to the ground. There exists more than a hint of her father Mad Aerys in her plan, and Tyrion tells her as much. To add to that, when she rallies the Dothraki people earlier in the season, she does so by evoking the speech Khal Drogo made back in season one.
For all the love and admiration we as viewers may have for her as she's gone from being under her brother's thumb to becoming the liberator of slaves in Essos, this is someone who is happy to bring barbarians on her journey west if it serves her purpose. Moreover, the combined might of the rest of her armies and allies is going to cause immense loss of life on both sides, rest assured. And that's not counting everything north of King's Landing. A power vacuum exists in the Riverlands with House Tully at an all-time low and House Frey butchered by Arya Stark. Further north, Petyr 'Littlefinger' Baelish is the proxy lord of the Vale and you can expect him to switch sides (again) if push comes to shove. That leaves the new King in the North Jon Snow and a bunch of Stark vassals who were part of Robert's Rebellion that ousted Targaryens from power, and hence are unlikely to be treated fairly. But all of this misses the bigger point. With winter taking hold on Westeros, the arrival of a new conqueror is the last thing mankind needs to survive against the threat of the White Walkers.
"In some ways, [the Night King] is just death, coming for everyone in the story, coming for all of us," Weiss said in a recent interview. Looked at this way, his followers and his army of undead appear to be the big bad against the forces of the living - like black vs white - which is a major departure from how Martin sees everything in a mixture of greys. Called the Others in the books, the author describes them as having a "strange beauty".
"I believe in grey characters, as I've said before. We all have good and evil in us and there are very few pure paragons and there are very few orcs. A villain is a hero of the other side, as someone said once, and I think there's a great deal of truth to that," Martin said in an interview with Assignment X back in 2011.
So what if that's true? What if the White Walkers aren't nearly as evil as we've been led to think of them? A long-standing theory posits a pact was signed after the end of the war between Men and the Others, which led to the Wall being built to demarcate where each would live. Eight thousand years on with the Men encroaching on their lands, the Others are here to push them back with the help of a long winter, the time when the Ice people are at their strongest.
It's entirely possible that the show has chosen to interpret this in a different manner, one that paints the undead beyond the Wall as pure evil up against the good-natured humans. But for a show where doing any good mostly gets you killed, that would be a fairly clichéd move. Game of Thrones has been at its best when it deals with the political interplay, scheming, power plays and moral ambiguity of the characters' actions. And as high the stakes are going into the final episodes, it would do best to not forget what made it great.