In the last year or so, the streaming market in India has grown increasingly competitive, and Hungama, one of the oldest companies in this space, seems to be reacting to the change as it tries to ensure that it doesn't get overtaken by the newcomers.
The space has been accelerating ever since the launch of Netflix in India in January. While most video-on-demand (VoD) companies that first launched in India focused heavily on movies, that seems to be now changing. The talk is now about shorter forms of content, with the likes of Hungama now focusing on TV shows and live events, and not just movies.
"It was a strong feedback we got from our users," says Siddhartha Roy, CEO of Hungama.com. According to him, the company observed that users were taking three to four sessions to complete watching a single movie. "When VoD was happening in the West, people had devices and it was coming to their homes. In India, it's happening on your mobile phone."
With a typical viewing session being an average of 47 minutes, the medium is perfect for TV shows, says Roy, adding that Hungama now has its own original programming in the works. "Our first original is on the floor now, it's going to be out by September, and it's not content that's being made for YouTube," Roy stresses, saying that the original programming will be made to the same production standards as broadcast television.
Of course, that's an increasingly challenging space to be in right now. For example, Balaji Telefilms' Alt wants to take on Netflix with "urban and relatable" original content, a far cry from the saas bahu dramas that the channel is known for.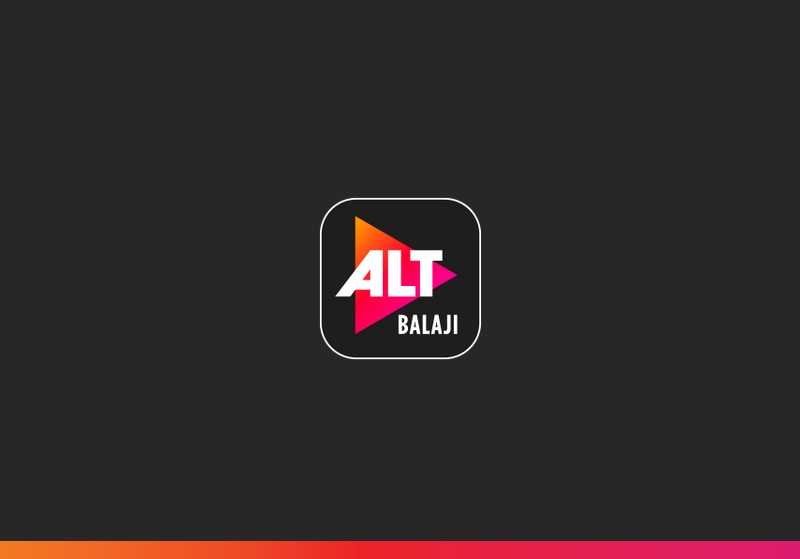 (Also see: India's Best New Ideas for Television are Moving to YouTube)
Alt COO Sunil Nair, who had launched his own video streaming platform called Nautanki.tv in 2006, told Gadgets 360 that the VoD platform should be seen as a TV channel, just through a new distribution model. It's commissioning new shows for the "urban desi" segment, a group that seems to be getting more and more tailor-made content - whether it's on YouTube, where talent started moving at least in part to avoid the difficulties of television regulations, or on platforms such as Sony Liv, Colors' Voot, and Hotstar.
Roy is confident that Hungama can keep up with the other players in the market, but at the same time, points out that Hungama is also continuing its focus on premium content. "We didn't want to go the freemium route at all, with free and premium content both. Instead, we're doing innovations on payments," he says. Some of the things that Hungama is looking at here are micropayments and operator billing, with fees of Rs. 199 a month, or Rs. 60 a week. These are definitely interesting options for a VoD company, though it seems obvious is a mobile-first era, with micropayments for in-app purchases and even operator billing being widespread.
Highlighting the new content, Roy points out that Batman v Superman: Dawn of Justice became available on Hungama the same day as the rest of the world. He also highlights some of the new features of the Hungama app that are designed to make the viewing experience a little bit better.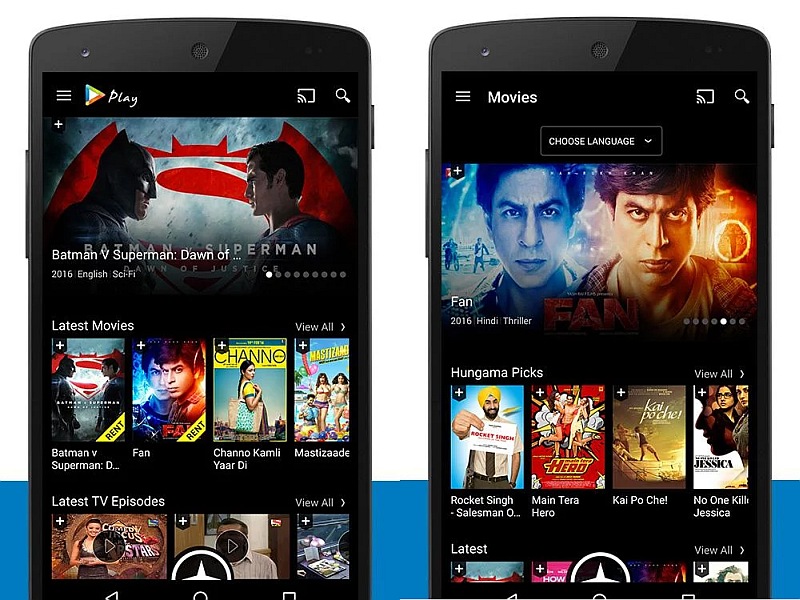 "One of things that a lot of users told us is that when they're watching on their mobiles, it's not convenient to use the physical buttons to adjust the volume," says Roy. "So now you can swipe on the side of the screen to adjust the volume," he continues, demonstrating this, "and you can swipe on the other side to adjust brightness. You can also scrub back and forward on the centre of the screen to fast forward or rewind."
The result is pretty similar to what most local media players such as VLC have implemented, and works very smoothly. Hungama plays the videos at seven levels of quality, Roy adds, and dynamically switches between these depending on the connection. Roy is clearly a fan of his app, and he enthusiastically says, "Let me give you a feel of the quality of animation we're putting out there," and loads a copy of Finding Nemo on Hungama - though of course, the quality at which the video is played will depend heavily on the speed of your Internet connection.
But while the examples Roy has been giving are those of premium, English-led content, he tells us that the goal for the company is to grow into what he calls 'Middle India'. Where Netflix told Gadgets 360 that its users are "English speaking, iPhone toting, and credit-card holding," Hungama wants to go after smaller cities, outside the top 10 locations. That's an audience that uses entry-level Android phones, and for these users, the two real reasons to buy a smartphone are communication and entertainment, Roy believes.
That's why, Roy says, 85 percent of the content on Hungama is Bollywood and regional content; Hollywood accounts for only 15 percent. And while the company wants to keep bringing in films such as Batman v Superman, part of the goal is to have these releases available with local language dubs. "We have partnerships with Maa TV and Sun TV, we are looking at Bengal and Punjab, it's important to remember that 48 percent of India does not speak Hindi," says Roy.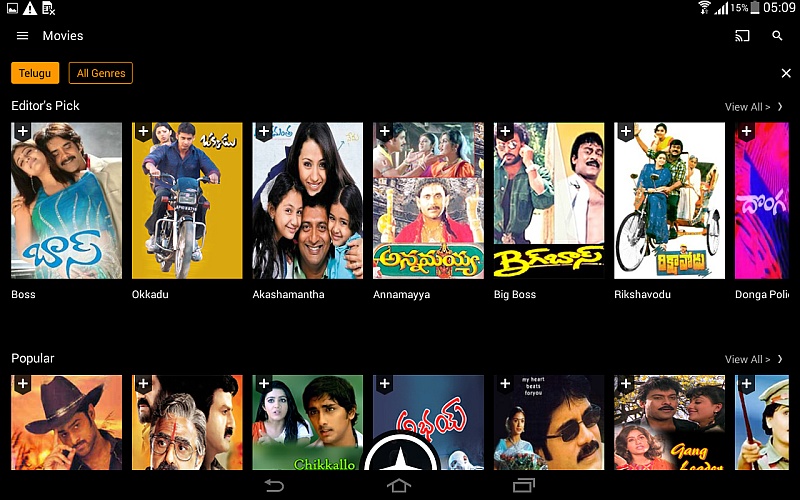 In Roy's view, the market for VoD in India is barely even nascent, something that Salil Kapoor, India Head Hooq, also told Gadgets 360. Roy doesn't believe the challenge lies with other platforms right now, and adds that it isn't a winner-take all game, but one where collaboration will rule.
"We're making exclusive content, and down the line we will be open to licensing it to other platforms," he says. "Sony has its own platform but licenses CID and Tarak Mehta Ka Oolta Chashma to us, Maa TV is Star's, they have Hotstar, but they also have a two year partnership with us. Collaboration will build the ecosystem."
The challenges lie outside of competition, he feels. Getting people to pay, and finding ways for them to pay are going to be focus areas, and streaming, he adds, is still an expensive affair. "The user is paying for data, and he's paying for a subscription as well," says Roy. "That's going to play in his head every time. That's why we are looking at doing more bundling schemes, with OEMs, and with networks. Right now it's not about being number one, but building a product users will love."