Did you sign up to Netflix for original programming such as Daredevil or Orange Is the New Black? That's what seems to be the prevailing theory in the offices of most of the video on demand services operating in India right now. The theory seems to have been borne out by the international success of the likes of Netflix and Amazon, which can boast of originals such as Transparent and Man in the High Castle.
As a result, just about every online streaming service is keen to show off its roster of original programming, from Netflix's much-vaunted originals, to old-timers in the country such as Hungama and audio-streaming company Saavn. Balaji Telefilms' Alt Digital wants to chart an all-original programming roster, while Colors' Voot has its own original programming now, with shows that are aimed at an 'urban' audience.
Voot and Alt are a slightly different case from the other companies in the list, as their origin lies in content companies. But for the rest, original content is a risk - money spent on licensing a show can be a safer bet than launching a new show that doesn't take off. So why still make original content?
Netflix is going to spend $5 billion (approximately Rs. 33,600 crore) on original content, the company confirmed in a statement to Gadgets 360. This is money being spend globally, to generate over 600 hours of original programming. In India, Netflix has commissioned a TV show based on the book Sacred Games, and it is working around the world now to create original content.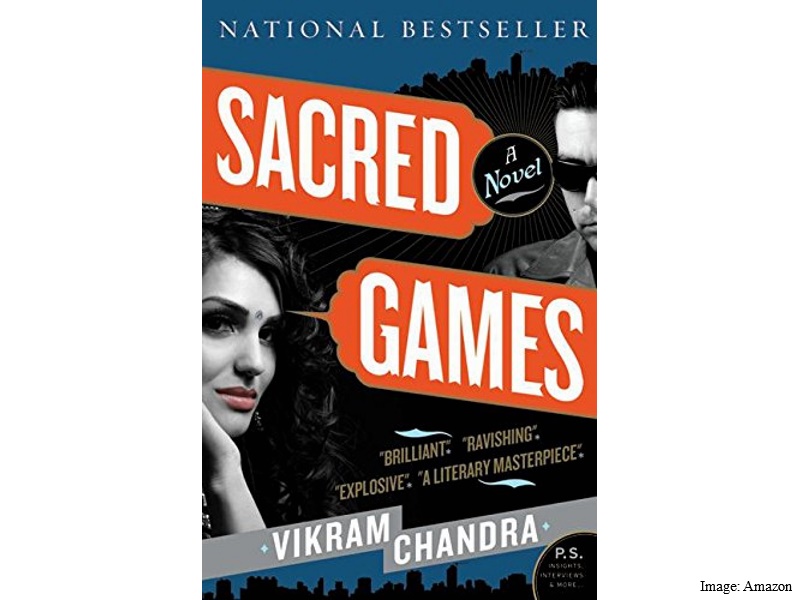 "At Netflix, we want to bring content from a variety of sources such that there is always something for everyone," the company states. "Part of that commitment includes getting licensed content but more important than that and one that makes consumers want Netflix and differentiates us is our original content."
Does it pay off? Netflix doesn't comment on specific consumption, but it does have a list of shows that are binged on, and the list features several names from Netflix's originals, such as BoJack Horseman, House of Cards, Daredevil, and Orange Is the New Black, but it's leavened by shows such as Better Call Saul, Breaking Bad, Weeds, and Arrow. Head over to the Popular on Netflix category, and you'll see a sprinkling of shows with the Netflix logo, but just right now, you've got movies like 12 Years a Slave, shows like Gotham, and many more which are licensed. It's clearly hard to measure the direct contribution that original programming is making here.
So why is Hungama - for example - spending time and money to make its own original shows? Part of the reason, says Siddhartha Roy, CEO of ‪Hungama.com‬, is that it builds a lot of prestige for the platform. That's why Hungama is making a show that's "broadcast quality", in his words, that will stand out from "content being made for YouTube."
According to Roy, original programming is a good way to differentiate your content from others. "The exclusives build your brand value, and give people an incentive to choose your service," he explains. In other words, exclusives can be seen as a defensible moat for VoD platforms.
But that's not the only reason. A source in a video streaming company tells us, "Look, the thing with originals, even if you're looking at Netflix, which has the biggest catalogue of award winning originals, is that they are a small part of the total library. And they're not what people are really watching."
"People want to talk about Orange Is the New Black, but Netflix has made good money off Adam Sandler comedies," he adds. "It's the same in India. It's worse in India. Movies that show some skin, those are what most people will actually watch. But originals matter because if you've got a reputation for 'low class' stuff, people won't want your app on their home screen."
Even more than reputation though, he explains that for the platforms, there's a sound economic motive for the behind building up originals. "Right now it's cheaper to license shows. But that's changing, and if you're dependent only on content companies, it could become a big risk," he says. "You need differentiation, so you need to sign up people into exclusive deals. But with multiple companies in the market, that's going to become more and more risky. Your original on the other hand is a one-time cost, you're not paying an ever increasing sum."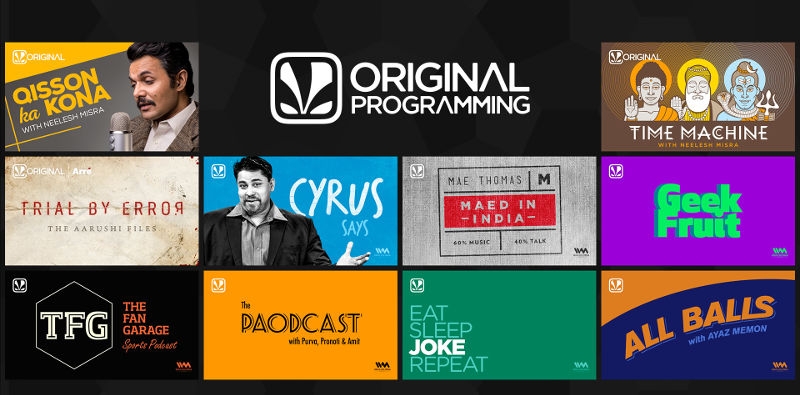 Another potential aspect is that originals could even be monetised to third-parties - this is the model that Saavn says it is considering for its audio originals. "It could be that some of the shows we'll license," says Gaurav Wadhwa, VP of Saavn originals. "While others would remain exclusive because they'll be valuable in the long term. Or it could be that we release parts of the shows to build awareness, and then people have to come to Saavn to catch the rest of it."
Despite the potential though, the risk is definitely high. Although Netflix has created a global template for making successful original programming, there are few others who have been able to do so, and the Indian scenario is one where everyone is still getting their engines started.
"It's early days as far as original programming in OTT in India is concerned," a Hooq representative told Gadgets 360 in a statement. "The cost is a major factor here. We are closely observing this area to come out with the best proposition."
With new players like Reliance Jio's JioOnDemand coming into the market, licensing is only going to become more expensive. The question is whether any of the services in India - including Netflix - will be able to put out original content that is successful enough to make a difference.