"Virtual reality can enable unique experiences that are not available through any other platform, and come in a number of different flavours, to appeal to a wide spectrum of users," says Vinay Narayan, Executive Director, VR, at HTC Vive. It's not surprising to hear a senior executive at one of the only two serious players in the VR space talking up the potential for VR, but what is interesting is that Narayan believes that a lot of the untapped potential of VR lies in the enterprise space.
HTC co-develped the Vive with Valve, the famous game company that makes the Steam distribution platform, along with some of the most popular games such as the Half Life and Portal series, and as Narayan acknowledges, much of the early impetus for VR has come from games. In fact, when he's asked to name his favourite VR experience, he demurs, saying there are too many things to choose from, before naming the game Job Simulator as one of his top picks.
But today, nearly a full year after HTC started accepting pre-orders for the Vive, there are fears that the interest has plateaued. Looking at the Steam Hardware and Software Survey, January 2017, you can see that after early growth in share both Oculus Rift and Vive share looks fairly stagnant. Does that bode ill for VR?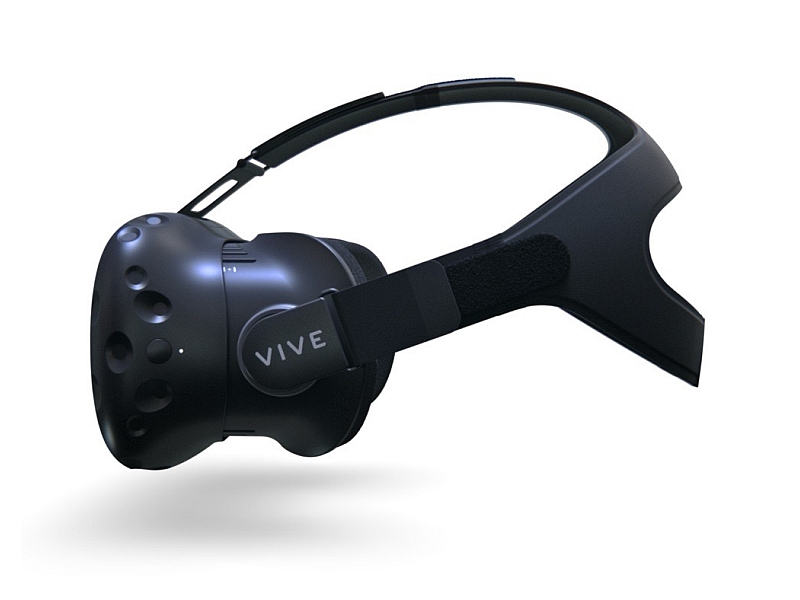 "Sign ups - from a pre-order standpoint - the curve has been very typical," says Narayan. "It's similar to what you would see for any device, and although we can't share the exact numbers, it's been quite healthy. We're still seeing adoption grow, and the biggest growth today is coming from a new area, that's the non-gaming space. There are over 1,000 titles on Steam alone, and we're expecting enormous growth in the enterprise space."
That's where companies such as Noida-based SmartVizX enter the picture. Some companies have been looking to make games, and others movies. SmartVizX has been using VR to design buildings. Narayan is one of the members of the board for SmartVizX, along with some other companies around the world, and he tells Gadgets 360 that his role with these companies is fairly hands-on, as he can help them to shape their VR strategy, and give a perspective on how VR is being used around the world.
For companies working on VR, in India and around the world, Narayan believes that consumer awareness of virtual reality, or the lack thereof, is the greatest challenge. "These guys are doing some really great work, but if the public at large isn't aware of it, then that is a problem," he says. "Right now, VR is just getting started, and not a lot of people are on-board yet, which is less of a problem in enterprise."
Outside of gaming, he sees a lot of companies that are developing software for VR, such as design tools, and he also says that VR can be used in education and training.
"For design, blueprints and mockups, they're all an interpretation," he says. "Even a 3D model of a building has limitations. But in VR, you can prototype with perfect accuracy. You can take someone on-site, into the location. If you're an architect who can take your client on a walking tour of their new house, without wasting time building a 3D model, and letting them actually look up and get a real sense of scale, it is hugely beneficial."
"It's particularly valuable for education," he adds. "If someone uses VR to solve a problem, they are much more immersed. More of your mind is engaged with what you're learning, and it makes a bigger impact. One of the ways in which the Vive is already being used is for firefighter training, because obviously you can't just keep setting buildings on fire to train the rescue workers. The results of that have been amazing."
In fact the ViveTracker, which was unveiled recently at CES 2017, is used for the firefighter training - this accessory clips on to a real firehose, so that its movement can be tracked inside the virtual world. This makes for a more realistic exercise than fighting fires with a Vive game controller. "The ViveTracker is going to open up a range of new experiences, both in gaming and otherwise," adds Narayan.
This focus beyond gaming, and to explore the different capabilities of VR, is also partly why HTC Vive launched its own market for VR apps recently, the Viveport VR App Store. With this launch, there are now three different app stores for VR - the Viveport, the Oculus Store, and Steam. This is not an exclusive store - Vive users can make full use of Steam, and Viveport doesn't exclude the Oculus Rift.
"We believe equal access to virtual reality experiences will make the world a better place; enhancing our daily lives and the way we connect with everything. An important goal for the Viveport team is to enable developers to reach a global audience and grow their business," said Rikard Steiber, Senior Vice President of Viveport.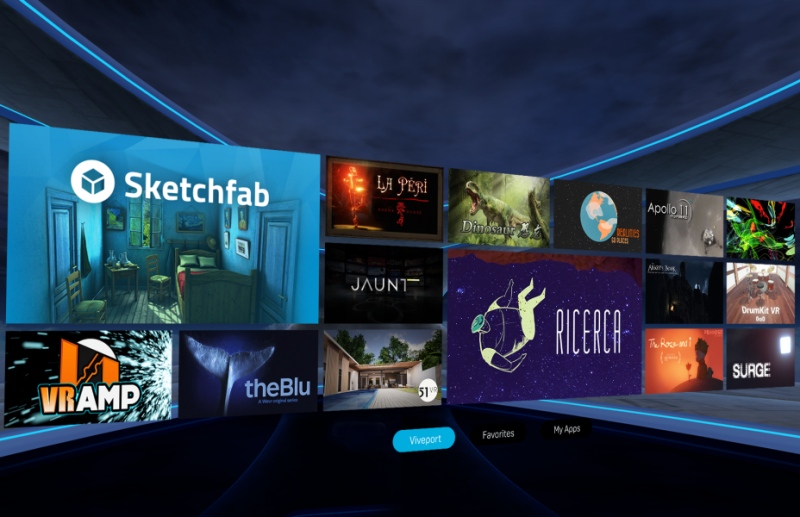 Narayan explains that this will enable Vive to help highlight not just games, but also other VR content. "SteamVR is a very widely used tool, but it's best known for games," he says. "Viveport will allow us to highlight non-gaming applications as well, and this will also be helpful when working with enterprises."
Of course, the question is whether there are enough users to sustain this interest in VR, and allow even just three different platforms to proliferate. Part of the problem is the high cost to enter - the cheapest option, the PlayStation VR will set you back by $399 (Rs. 41,990 in India), and you need to own a PS4 in order to use it. The Vive is the most expensive of the lot, priced at $799 (roughly Rs. 54,900), and you'll need a pretty powerful PC to use it as well.
Narayan however dismisses the concern, and says that awareness is the real challenge that HTC and others in the space are looking at right now. "Coming at this from a cost standpoint, the price point is already going down," he says. "We are also work with a lot of PC partners to help bring the cost of ownership down, by reducing the minimum spec required, and helping to create bundles that bring the cost down. Over time, this will only improve, so what we have to focus on today is awareness."
Affiliate links may be automatically generated - see our ethics statement for details.