As we slowly leave the summer behind and head into the running season in India, there's a good chance that someone you know is training for a distance running event. It could be a friend who wants to get fitter and has been running 5km once a month, or a family member training for a marathon. This is how this writer got into running and we know many runners who've picked it up the same way.
If you're one of these people, or if you're thinking of taking up running to stay fit, then you need to know about the gear you should get to start running. Training for a race such as a 10km and half-marathon is a great way to motivate yourself to take up running seriously. If you've reached this stage, you need to invest in some basic gear. We spoke to some experienced runners and used our own experience to compile this guide. This is meant for people who've just begun running and the goal was to focus only on things you need, rather than what marketing departments of huge corporations want you to buy. Deals and discounts are upon us, so use this guide to fill your wishlist.
Do I need a tracker?
Many people start looking for activity trackers or running watches when they get into running. Alfredo Miranda, a Delhi-based runner who works with a construction company, says beginners definitely don't need to buy a wearable for running. "You can just use a stopwatch. Measure the track via Google Maps [if it doesn't have mile markers]," he says. "I run in Rose Gardens, Hauz Khas [in South Delhi]. I know one lap is 1.5km."
Miranda's low-cost hack could save you a lot of money. Once you take up running seriously, you can always invest in a proper running watch. If you absolutely need GPS on your runs, you can always use your smartphone. There are several running apps such as Strava, Runkeeper, Runtastic, and Nike+ that you can use instead of buying something like TomTom Spark Cardio + Music.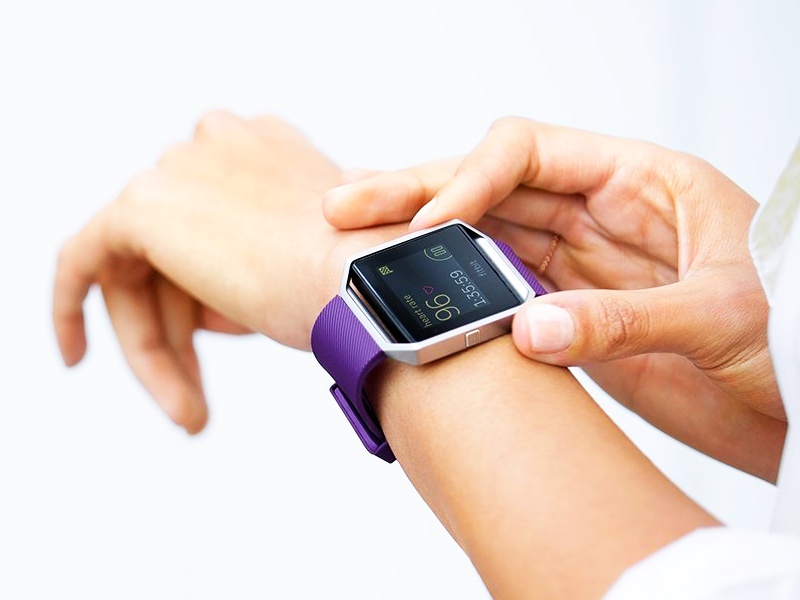 (Also see: Convinced You Need a Fitness Tracker? Think Again)
How do I carry my smartphone?
Let's start with smartphones. Dr. Adil Rizvi, a cardiovascular surgeon and a runner, recommends an arm band or a waist pouch. "You should check if these are waterproof to guard against rain and sweat. Your phone should fit [inside the pouch or band] and you should check if it's comfortable," he says. You can buy an arm band at around Rs. 500 but be sure to check reviews to see if your smartphone fits in the case. The belt pouch is also easily available online at around Rs. 500. Both these products will fit most people unless you're on extreme ends of the weight spectrum. We've spoken to people who're underweight due to illness and none of these products fit them. You'd probably be better off buying these products offline to ensure proper fit – both for you and the things you want to carry.
It's also always a good idea to keep some money and a piece of paper with your name and the details of an emergency contact in the pouch or arm band. In case you face some kind of a medical emergency, this will help people get you help. Dr. Rizvi suggests buying an ID band that has these details that you can wear it on your wrist, but that's optional.
Alfredo Miranda suggests an alternative. "I bought a cover for my phone, the [shock-proof] one that protects from falls. I bought it for Rs. 300. I carry my phone in my hand for runs up to 15km," he says. You can see whichever is more comfortable for you and choose accordingly.
How should I carry water during runs?
You will definitely need to carry water. Miranda runs with a half-litre water bottle, and both he and Dr. Rizvi suggest that you plan your run so that you can refill the bottle along the way. Dr. Rizvi says buying a waist pouch with a bottle holder is a good investment for those who don't like to hold a bottle during runs. These start at under Rs. 300 and once again we suggest you buy them offline to ensure that you don't have problems with fit.
Miranda says, "Keep water stations at the race in mind while training. For example the Bhatti ultra [in Faridabad] I was running 80km. I know there is one water station every 5km so I can forget about carrying water." You should find out how often water and aid stations are available at your race and simulate those conditions in training. Items such as water bladders with small backpacks should be avoided unless you're on an unsupported long run, Dr. Rizvi says.
What should I wear while running?
Dr. Rizvi says, "Wear synthetic [moisture wicking] T-shirts [and shorts] during runs. Different brands have different names such as Drifit for these." He suggests avoiding cotton. "Cotton is not a good fabric for running. It becomes wet and heavy [once you start sweating]." He adds that you should pick running clothes should have reflective strips so vehicles can spot you if you're running when it's dark.
Instead of buying expensive T-shirts from big brands, you can just use the T-shirts you get for free when you participate in races. Most timed racing events in India offer a complimentary T-shirt to all participants, and plenty of these are of good quality. Good quality dry-fit T-shirts are available at around Rs. 500.
As you run longer distances, you're likely to encounter some chafing. This happens when your clothes rub against your skin, leading to irritation. This can be very painful and Miranda has a cost-effective solution to avoid it. "Just use Vaseline," he says.
That brings us to shoes. We've met some barefoot runners who've been managing quite well, but most people will need a pair of running shoes. If anyone recommends a particular shoe and tells you to buy it, they're totally wrong. As we've mentioned before, it's best if you go to a store for running shoes and get a gait analysis done before buying. While you're at it you might want to get a pair of socks as well. If your current pair aren't giving you any trouble while running, keep using them. Otherwise you might want to get a new pair.
There are plenty of other things such as foam rollers, ice packs, energy gels that you'll find online. If you're just taking up running and aiming for a half marathon, you wouldn't need these if you take a few precautions. Both Dr. Rizvi and Miranda say stretching properly before and after runs is what you need. Energy gels are not needed unless you're attempting to run more than a half-marathon.
Running isn't a very expensive hobby. It's possible to train on a low budget with the suggestions mentioned above.
Do you have any favourite cost-effective running tips? Share them via the comments.
Affiliate links may be automatically generated - see our ethics statement for details.