Canon recently launched what it claims to be the highest-resolution full-frame DSLRs - the EOS 5DS and EOS 5DSR. These cameras boast of the same 50.6-megapixel 35mm full-frame CMOS sensor. Both the cameras have been launched in India, and are already available in the country. The body-only variants of the EOS 5DS is priced at Rs. 2,52,995 and the 5DS R will set you back by Rs. 2,65,995. Canon also pulled the wraps off another product - Canon XC10 4K professional video camera - and it is priced at Rs. 1,70,000.
The only difference between the two is that the EOS 5DS has an optical-low pass filter whereas the EOS 5DSR has a self-cancelling filter. What this essentially means is that the 5DS sacrifices optimum image quality for moire cancellation. Some of the other essential features of the camera includes 5fps continuous shooting speed. The cameras can operate in light sensitivity levels of ISO 100-6400 (extends up to 12,800). Both the cameras have a 61-point autofocus points and Dual Digic 6 processors. There 3-inch LCD has a resolution of 104k dots. The cameras can shoot 1080p video at 30fps. Canon has introduced a new cam-motor driven mirror mechanism to minimise mirror vibrations that causes image shake.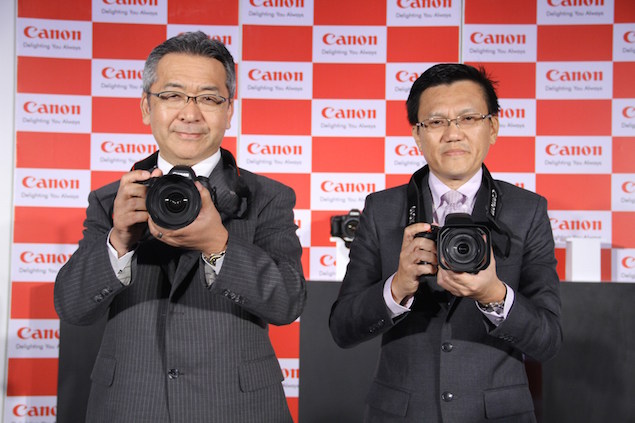 On the other hand, the XC10 4K camera is compact 4K camera that can also capture 12-megapixel images. It also has the ability to 8-megapixel still images in-camera from recorded 4K footage. It includes a Canon 10x wide-angle zoom lens with 2x digital tele-converter and optical image stabilisation. There is a new Digic DV5 signal processor which promises better image quality.
Talking about the cameras, Andrew Koh, Senior Director, Image Communications Products Group said, Canon India, "Rapid innovation is key to success in digital imaging industry and the launch of the EOS 5DS and EOS 5DSR cameras reassures our loyalists' trust in the brand, that is always ready to push beyond technology limits. Market insight and strong R&D enabled us to develop many new technologies for the sensor to be used in the EOS 5DS and EOS 5DSR bodies. These products truly meet the demand for high-pixel and high resolution, with no compromise on high image quality."
For the latest tech news and reviews, follow Gadgets 360 on Twitter, Facebook, and Google News. For the latest videos on gadgets and tech, subscribe to our YouTube channel.
Related Stories