India is a haven for wildlife photographers, amateurs and professionals alike. Wildlife reserves, such as Bandhavgarh in Madhya Pradesh, Kaziranga National Park in Assam, Jim Corbett National Park in Uttarakhand, and Nagerhole National Park in Karnataka, to name a few, provide a staggering diversity of flora and fauna in our country. Safaris and photo tours are available for enthusiasts to try and capture wildlife like professionals do, using powerful cameras like DSLRs instead of our phone cameras. We recently got to experience this, and learned some essential wildlife photography tips along the way from one of these pros at a photo tour organised by Sony India.
Dheeraj Paul, who has over two decades of experience in professional photography, mentors photographers on special expeditions. He shared a few tips with us which could make it easier for you to shoot a tiger in Ranthambore or, like in our case, a prancing deer at Kabini. Paul firmly believes, "before being a good photographer, you need be a keen observer." Read on to know how professionals like Paul take photos in the wild using their DSLRs.
(Also see: Seven Simple Tips to Take Better Photos With Your Smartphone)
1. Patience is a virtue
Like humans, animals are very impulsive. Their twitchy actions can become very tricky to capture. Paul says, "you can't ask an animal to pose for you and therefore, you need to wait for the right light, moment, and action."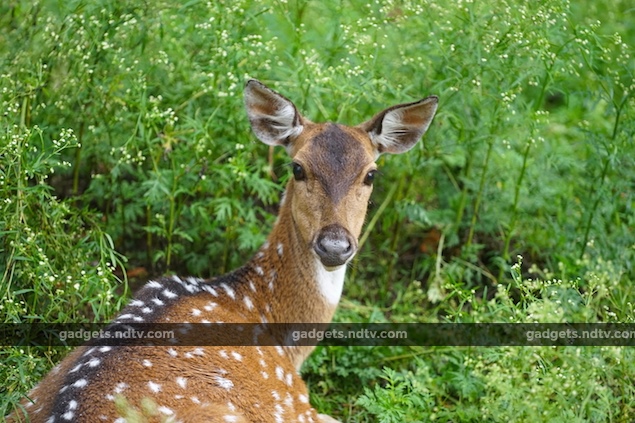 Along with patience, silence also goes a long way. One should try to be as silent as possible to ensure that animals aren't disturbed. This will also help you to capture candid emotions and behaviour that make for an exciting picture.
2. Always be ready for the action
Be prepared even before you get into the vehicle for the safari. Paul talked about times when photographers missed a critical shot, because they decided to insert the memory card only after reaching the gates of the sanctuary. Animals are unpredictable; they can be everywhere for a second and missing the very next.

So the next time you are on a safari, keep your eyes peeled for any disturbance in the bushes and at the same time try to hear sounds that are peculiar, and make sure your camera is ready to click at all times.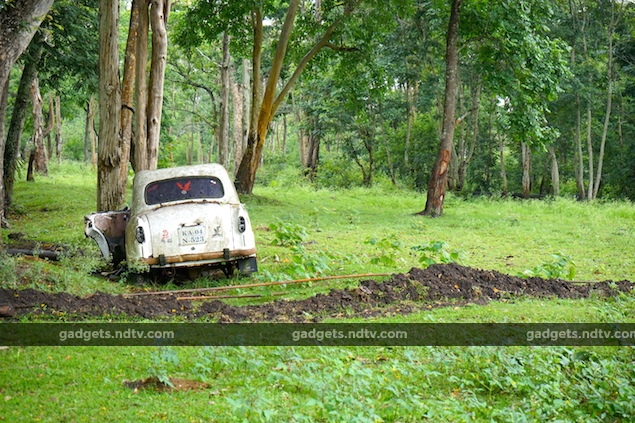 3. Focusing right
"Even in the modern era of autofocus technology, people are shooting out-of-focus because of lack of understanding of focussing area and points. Especially in fast moving wildlife photography," said Paul. For a razor sharp picture, you need to focus on the right part of your frame. Paul suggests that we avoid the centre autofocus method. .
In the case of wildlife photography, focusing on the eye of the animal while composing the shot is the best way to go about things. This tip holds true when you are shooting an animal/ bird portrait, and not when you want to capture a wide angle shot which also includes the landscape. Try spot focusing, using which you can place the box right on the eye (in the foreground of your image) of the animal before capturing the image.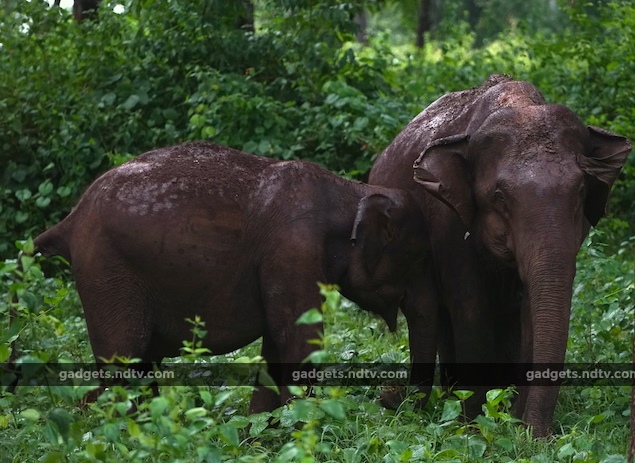 Manual focussing is a tough task and requires a lot of practice. Cameras like the Fujifilm X100S and Sony Alpha 7 II use something called focus peaking, which is a tool that highlights the areas in focus to determine if a particular subject is fully in focus. It uses a highlight in red, yellow or white to indicate areas under focus. You can invoke the focus peaking mode by going into the general settings of the camera even before you start shooting. This makes sense because then focus peaking will be always on when you switch to manual focus from autofocus.
"In case, sometimes AF fails, specially when the animal is behind a grassland or maybe it is raining, the focus peaking option in cameras helps you to get the critical focus indicator using different peaking colours," explains Paul. "It also indicates focus area using the peaking and shows the depth of field available in the frame."
4. Base shutter speed has to be 1/500 or faster
The common problem with animal and bird photography is that action becomes blurred because of using slow shutter speed. As a thumb rule, keep the minimum shutter speed at 1/500 or faster. This helps freeze movements of animals and ensures that even the quick actions of animals will be captured.
Of course, if you are shooting a stable subject you can afford to reduce the shutter speed. Try sticking to the shutter priority mode if you have just started using the camera.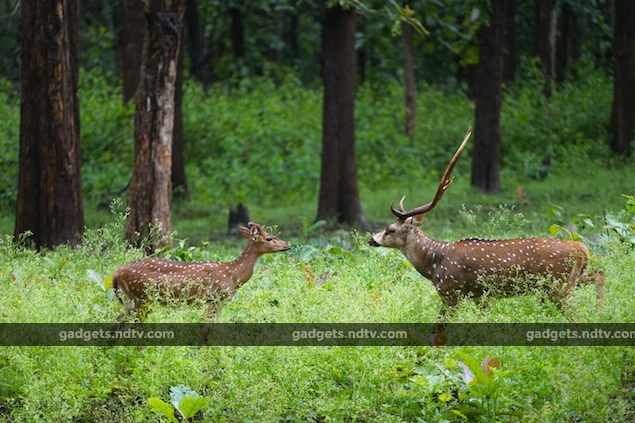 5. Mastering the exposure is critical
Paul believes that photographers today shoot blindly and then waste their time on the editing table. It is a known fact that a lot of photographers prefer to shoot underexposed images and correct the light later, using a photo-editing software of their choice. Unless you want to do this too, mastering exposure is critical.
Paul explains that most wildlife safaris in India happens during the early hours of the day or late evening, which makes it difficult for someone new to photography to gauge the right exposure. The photographer needs to set three important parameters to control intensity of light captured - aperture, shutter speed, and ISO (sensitivity of sensor towards light) manually. This is the most precise way of mastering exposure.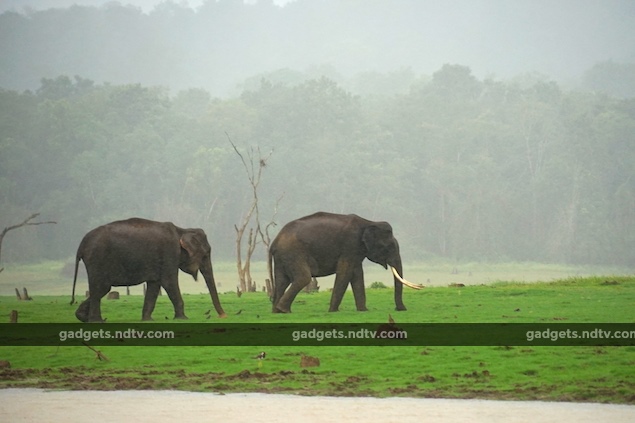 Once again, sticking to shutter priority mode where one can freely change the shutter speed and the camera chooses the right aperture as per the light available. He feels that spot metering is a very risky mode to use for wildlife photography because generally in the forest the background is green, or a darker shade of green, and in this mode the camera's spot meter only takes one light reading from a tiny area of the subject to determine how much light needs to be let in to the sensor.
He advices going with the multi-segment metering wherein the camera reads the light from various segments of the composed frame and gives an average exposure of all these segments. It is one of the most reliable ways of metering, says Paul. Multi-segment metering mode, available in most professional cameras today, can be found in the metering modes option inside function settings of any camera.
6. Composition and aesthetics
In India, the guides and photographers both have a tendency to search for only the most exotic animals. They ignore the rare birds, outstanding landscapes, and the greenery as a result. Paul says, "The tiger is only a bonus." He advices photographers, to instead, concentrate on the composition and the aesthetics of the frame and the subject in front of them.
He adds, "Speaking of composition, I tend to avoid overlapping of subjects in my pictures. But, sometimes it can result in creative pictures." Moreover, playing around with composition also helps create a dash of humour sometimes. Paul talks about how he spotted a langur at Kanha National Park in Madhya Pradesh which had its hands raised upwards towards to the sky. When you see the picture, it looks like the langur is praying.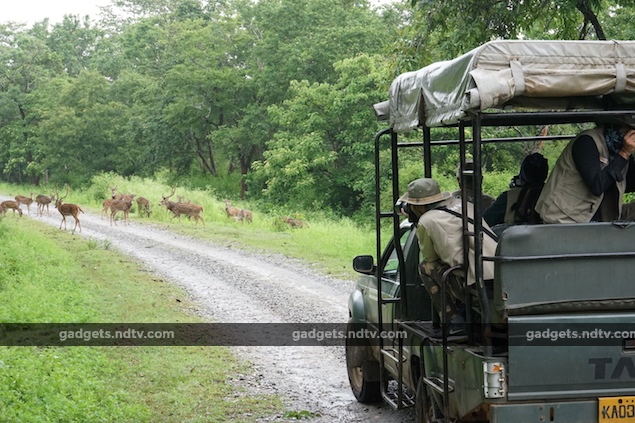 7. Expensive equipment is not every thing
"Explore all the capabilities of your existing camera and shoot pictures with your heart and soul rather than using shoulder and wallet breaking equipment," says Paul who sometimes uses a camera with an APS-C sensor just to challenge himself. It is important to understand the fundamentals of photography and concentrate on them before you go around spending big bucks on expensive equipment you don't need.
We followed these tips to click the pictures you see in this article using a Sony Alpha 7 II with 28-70mm f3.5-5.6 kit lens and 70-200mm f/4 G OSS lens. Do you have any great wildlife photography tips? Let us know via the comments.
(Disclosure: Sony sponsored the correspondent's flights and stay for a photo tour in Kabini, Karnataka.)