Reid Heath Acoustics, more commonly known as RHA, is a small Scottish company that makes only one kind of product: in-ear headphones. With exactly 12 models on offer, RHA uses its own custom-built drivers to ensure quality sound, which we've heard for ourselves. The RHA T10i and T20 were both excellent options in the premium in-ears segment.
Today, we're reviewing the much more affordable RHA S500i, which is currently priced at Rs. 3,999. The new earphones bring RHA's quality to the under-Rs. 5,000 price bracket, and will make this specialist brand accessible to a wider range of buyers. We go into the details on the RHA S500i in our review.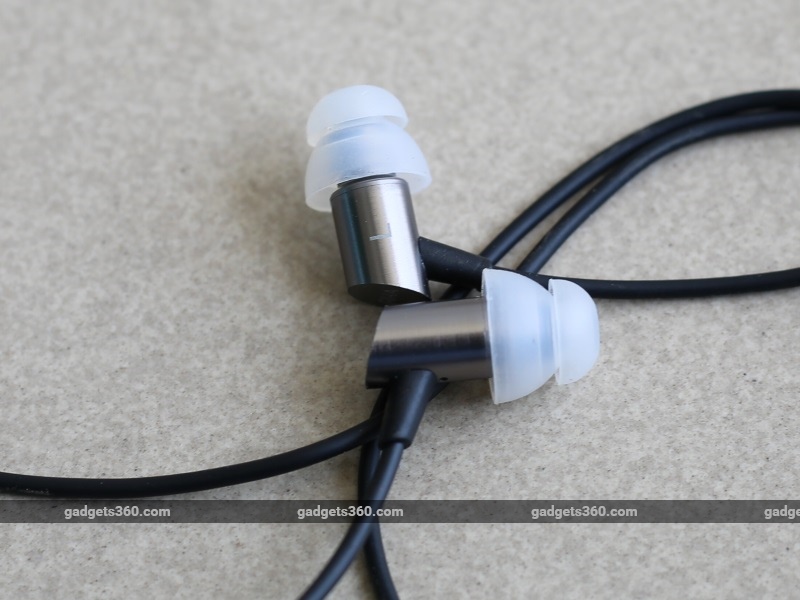 Design, specifications and comfort
The RHA S500i is a fairly standard pair of earphones, but it's a bit smaller than most others. Each earphone has a small, all-metal, single mould casing that looks fantastic, thanks to the metallic silver finish. Each earphone has 'left' or 'right' ear markings and the RHA logo on the outward facing side.
Because of the small size, weight is low at 14g as well, and the headset is easy and comfortable to wear. A total of seven pairs of silicone ear tips have been bundled in the box, including a double-flanged pair, so finding one that fits well won't be a problem. The cable of the S500i is rubber till the Y-splitter, and fabric-wrapped below it. It's durable and looks good, but is fairly tangle-prone. The rubber portion of the cable is also susceptible to cable noise, so you'll need to use a shirt clip if you intend to go running with these headphones.
The S500i is powered by RHA's proprietary micro-dynamic drivers, which are small enough to deliver loud sound despite the small size of the earphones. Frequency response ranges from 16-22,000Hz, impedance is 16Ohms and sensitivity is 100dB. The cable measures in at 1.35m, and connectivity is through a standard 3.5mm plug. The S500i also has a three-button in-line remote and microphone. On Android devices, only the centre button works to pause and play music, or answer calls. Aside from the additional ear tips, a small pouch and a shirt clip are also included in the package.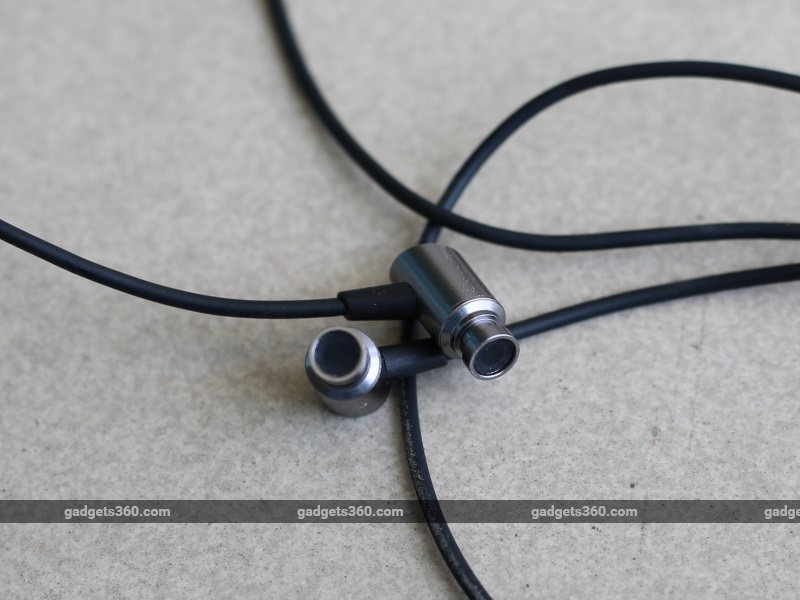 Performance
We tested the RHA S500i with an Android smartphone, a Windows PC, and our reference Fiio X1 high resolution audio player. Focus tracks were Marvin Gaye's Ain't No Mountain High Enough, Pharrell Williams' Gust Of Wind, and Skrillex's The Reason.
Starting with Ain't No Mountain High Enough, we immediately found that the sonic signature of the S500i is geared towards a neutral sound, with a slight spike in the upper mid-range. This tendency to slightly favour upper-mids is similar to some of RHA's high-end models, although the spike is a lot lighter and less fatiguing in the case of the S500i. The neutral signature helped us pick up a lot of the more subtle details of the track, although the lower mid-range occasionally got a bit muffled as a result of the aforementioned spikes.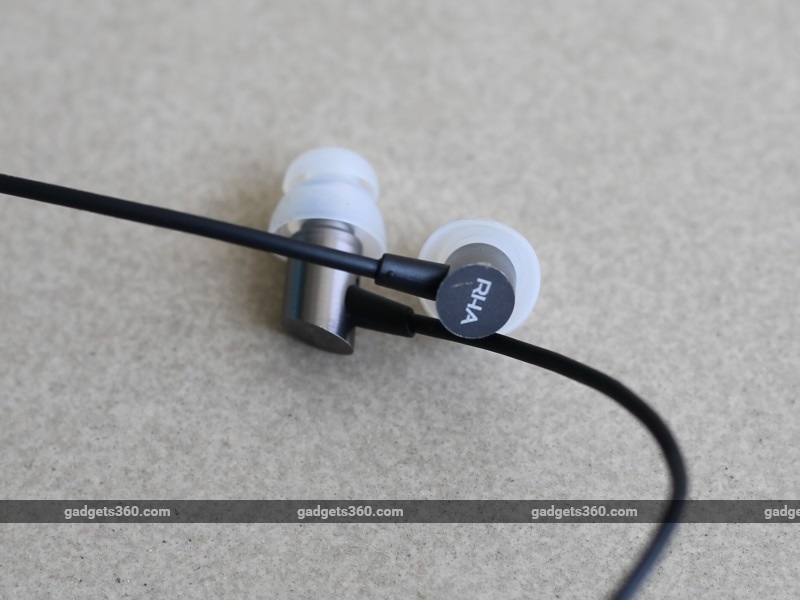 With Gust of Wind, we found that despite the tendency to stick to a neutral sound, the low-end doesn't suffer much. Sound is smooth, comfortable and pleasing, with an excellent sense of definition, and superb soundstaging, far exceeding the typical stereo effect and offering a more open and dynamic sound.
Finally, with The Reason, we got a chance to put the RHA S500i through some aggressive, intense music. Although bass is accounted for, it doesn't have the bite that many of the options in this price category usually offer. You will feel excitement and drive, just in a more subtle, toned-down manner. Essentially, this isn't the right pair of headphones if you're a bass lover and want a massive amount of excitement from your headphones.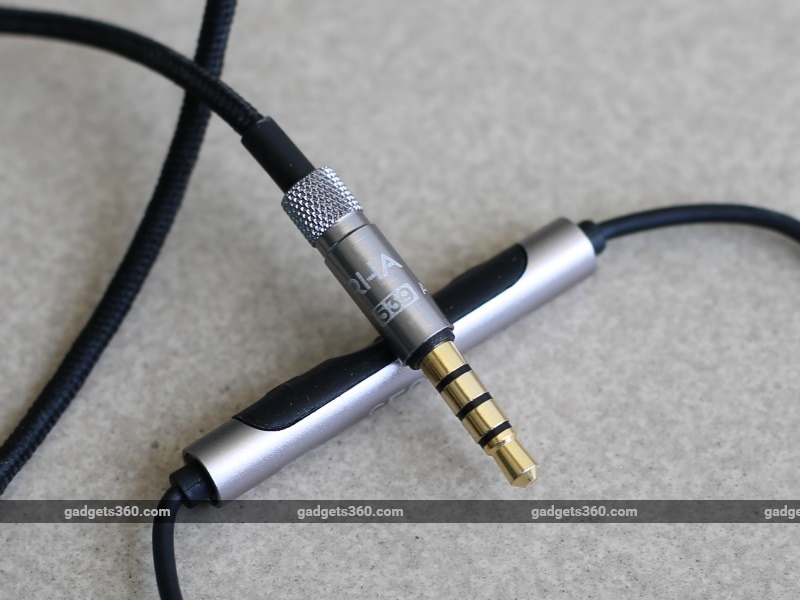 Verdict
RHA may typically be a manufacturer of premium earphones, but the S500i shows that the company can bring its superior design and proprietary driver technology to more affordable segments as well. At Rs. 3,999, the RHA S500i is an excellent option and delivers a clean, neutral sound that you're unlikely to find elsewhere at this price.
Although they aren't ideal for bass lovers, these headphones won't let you down even if you do listen to the occasional bass-heavy track. The RHA S500i is meant for listeners who prefer a more neutral sound, or listen to softer and gentler genres of music. If you're looking to buy a decent, well-built and handy pair of in-ears with a neutral sound, the RHA S500i is worth a look.
Price (MRP): Rs. 3,999
Pros
Neutral, clean sound
Lightweight and well-built
Comfortable to wear
Cons
A bit weak with bass
Tangle-prone cable
Some cable noise can be heard

Ratings (Out of 5)
Design: 4
Performance: 4
Value for money: 4
Overall: 4