Portronics' range of budget audio products and peripherals is popular among buyers with tight budgets, and for good reason. Products such as the Portronics Posh show that this Indian electronics brand has what it takes to challenge the market and redefine what a small amount of money can fetch you.
One of Portronics' most affordable wireless speakers is the Sound Pot, which (despite its odd name) is small, simple and incredibly affordable at Rs. 1,299. There isn't much to this speaker, apart from, well, the speaker itself. Is it worth the investment for buyers looking for a simple wireless speaker? Find out in our review.
Design and specifications
The Portronics Sound Pot is small, lightweight, and incredibly simply in its layout. There is only one switch on the device: a flick switch to control power at the bottom. Bluetooth is automatically in pairing mode when switched on, and connects to previous paired devices quickly. There is a Micro-USB port for charging and a 3.5mm socket for wired audio connectivity, and a small LED indicator to show when the device is powered on or charging.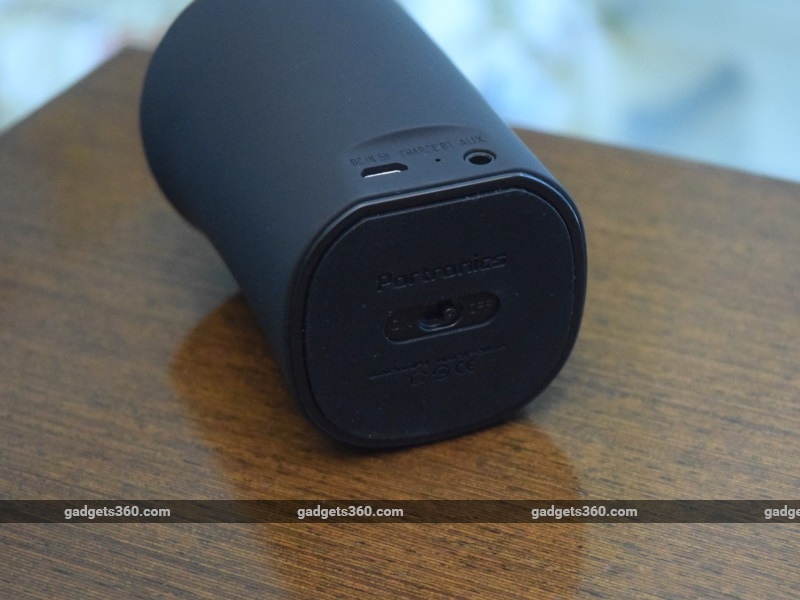 Volume will need to be controlled by the source device, as the Sound Pot has no volume controls. There is a microphone, so you can use it for hands-free calling. The speaker has a single top-firing driver that is angled slightly forward. The bottom is rubberised for better grip, while the rest of the speaker has a plain matte-black finish. The battery ran for about 3-4 hours on a full charge, which obviously isn't the best. There isn't much to this speaker, except that it's a basic unit that simply does what it is supposed to do.
Performance
We used the Portronics Sound Pot with our OnePlus 3 (Review), connected both wirelessly and using a stereo cable. Focus tracks for the review were Disclosure's Help Me Lose My Mind, Simply Red's Fairground, and Timbaland's The Way I Are.
Starting with Help Me Lose My Mind, we didn't detect any excessive sensitivity spikes through the frequency range, and apart from a slight drop in the mid-range, the sound is balanced and level through and through. However, the handling of the bass is poor, and it sounds shaky, lacking in tightness and generally incorrect. This is unfortunate, as the majority of buyers in this price category do seek good bass handling.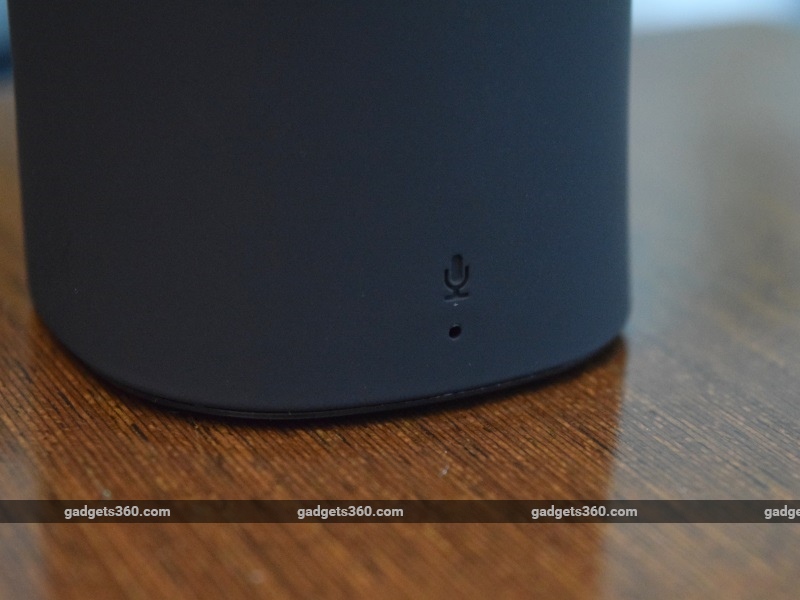 With Fairground, we noticed that the sound was sub-par and lacking in definition. Despite the low-price, we aren't impressed with the quality of the sound. It's piercing, harsh, and screechy at high volumes, and is bearable only at low volumes. The intense beat of the track sounded a bit too jumbled and unclear, and louder parts of the track sounded far too coloured and improper.
Finally, with The Way I Are, we listed to the soundstaging and imaging. The odd firing angle of the speaker driver means that the sound is neither targeted nor wide, because of the weird throw of the sound. As a result, the sound feels confusing and tiresome to listen to. It does sound a bit better if you place the speaker at an angle to face you, but this only makes a small and somewhat inconsequential difference. Faster tracks with strong beats such as this one tend to get a bit jumbled up, while slower, easier tracks don't sound quite as bad.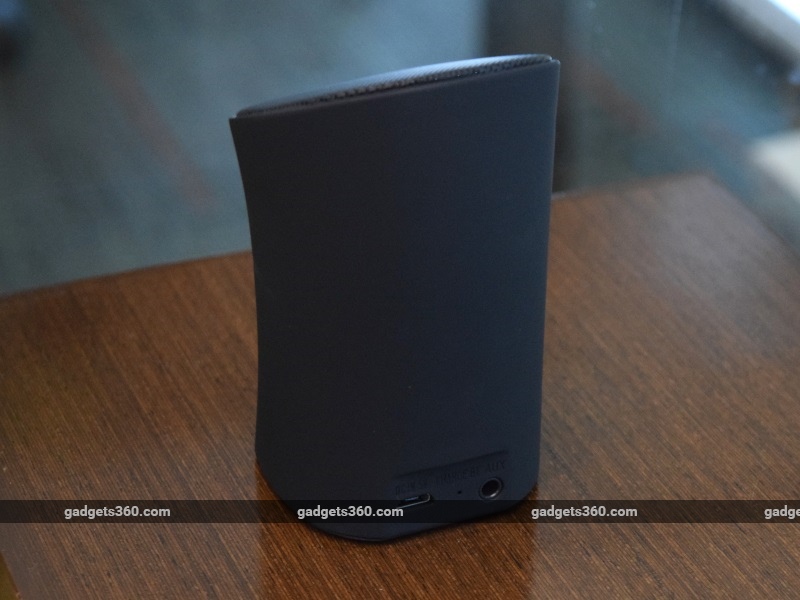 Verdict
Although the Portronics Sound Pot has its weaknesses, it's important to remember that this is an extremely affordable product that we can't have too many expectations of. It sounds alright through the frequency range provided you keep the volume at reasonable levels, but it's let down by poor handling of bass and its strange speaker angle.
It might still be worth it to a lot of buyers because of its inclusion of a microphone at this low price. However, at a similar price, there are much better options available, such as the Portronics Posh and AmazonBasics Micro and Mini speakers. While acceptable enough for the price, paying just a little more can make a big difference, and hence it's hard for us to recommend the Portronics Sound Pot.
Price (MRP): Rs. 1,299
Pros
Small and simple, easy to use
Looks decent
Balanced sound across frequency range
Microphone for hands-free calling
Cons
Poor bass
Strange speaker angle makes for a confusing sound signature
Poor battery life
Jumbled up sound at high volumes

Ratings (Out of 5)
Design: 3
Performance: 2
Value for money: 3.5
Overall: 2.5