Panasonic is a true example of an electronics conglomerate that does everything, producing televisions, projectors, cameras, home and personal care appliances, mobile phones and audio products, among many more. No matter what kind of electronics equipment you're looking to buy, there's likely an option from this Japanese powerhouse for you to consider.
In the business of personal audio and headphones for a while now, Panasonic has a large range of products, including the RP-DJS400 headphones on review today. Priced at Rs. 1,499, these affordable headphones come in a variety of colours, and swivel and turn just like DJ headphones. They also promise plenty of bass and comfort. We find out more in our review.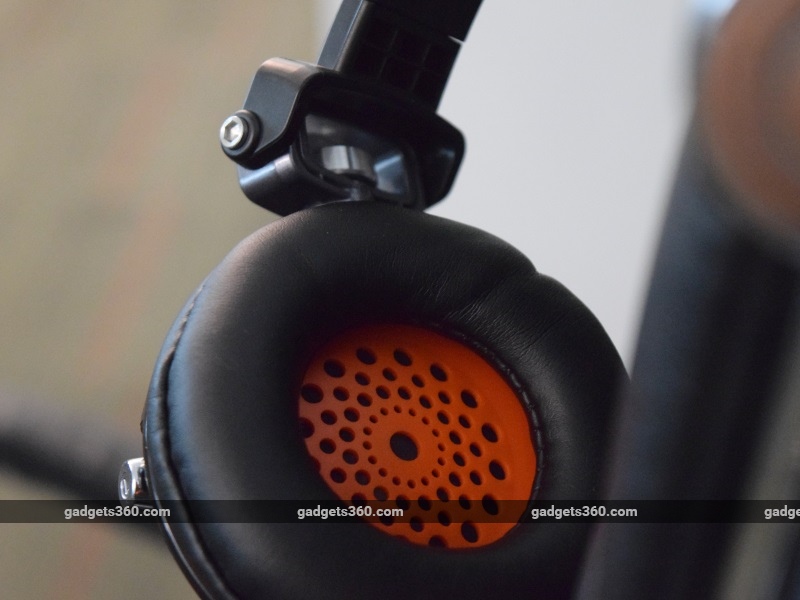 Design, specifications, and comfort
Just like the slightly more affordable Sony MDR-ZX110, the Panasonic RP-DJS400 is all plastic, including the inner frame, with the exception of the two main hinges which are metal. Naturally, it isn't quite as sturdy as the metal-framed JBL T250SI, but it does offer similar levels of padding both on the ear cups and headband. There is plenty of range to the twisting and turning thanks the swivelling ear cups. They turn at three points to offer a superior fit, and as a result can also be used for single-ear DJ-style monitoring if you choose to do so.
The headphones have an on-ear design with a plastic inner sheet to protect the drivers. The ear cups and hinges have a glossy finish that looks rather interesting. Additionally, the left and right ear cups are clearly marked as such, which makes it a bit easier to put them on the right way. It's an extremely comfortable pair of headphones, thanks to its low weight, good padding and freely moving ear cups.
The Panasonic RP-DJS400 uses 40mm neodymium dynamic drivers, with a frequency response range of 10-27,000Hz. Impedance is rated at 32Ohms, with sensitivity at 102dB. The headset has a 1.2m rubber cable that is tangle-prone, but durable and free of cable noise. It's double-lined till the Y-splitter, where it splits into individual channels running to each ear cup. The headset does not have a microphone or in-line remote though.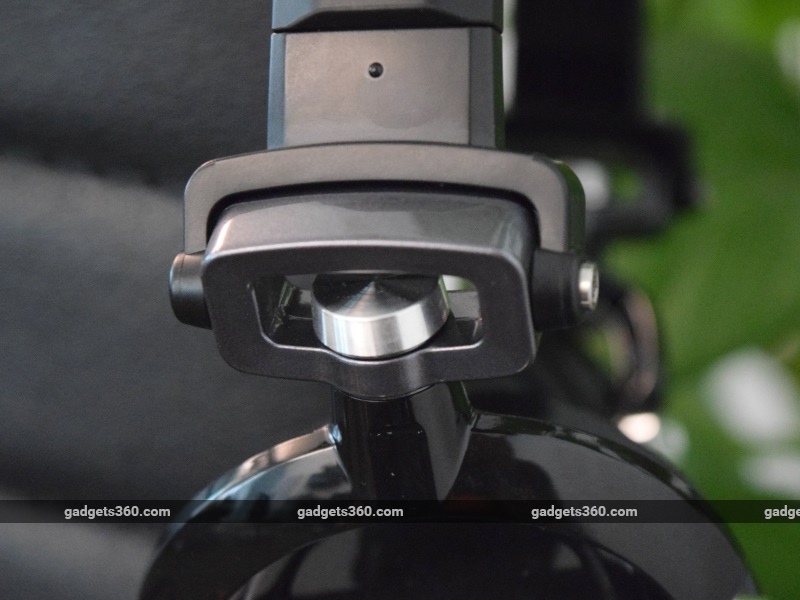 Performance
We used an Android smartphone, Windows laptop, and our reference Fiio X1 high-resolution audio player for the review. Focus tracked included Nucleya's Little Lotto, Kanye West and Jay-Z's No Church In The Wild, and The Who's Baba O'Riley.
We started with Little Lotto, a dubstep track with a great combination of vocals, instrumentals and lots of bass. The moment the bass kicks in with the drop, the RP-DJS400 gets aggressive and punchy, but this is only in the form of tight responses rather than an all-round boost to the low-end. The Sony MDR-ZX110 produces a far better low-end signature, and it's immediately evident that the sonic tuning is a bit excessive and lacking in finesse. The bass response is excessively boomy and tends to drown out the low-end.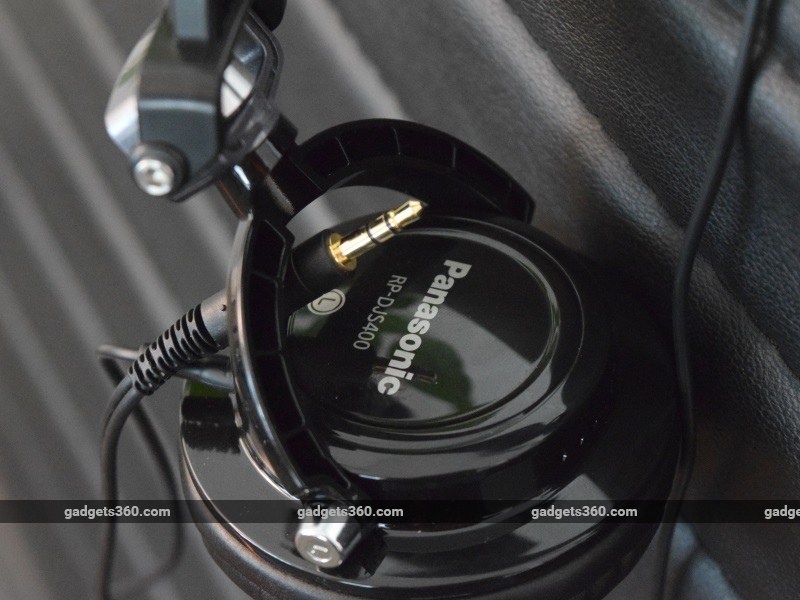 Next up was No Church In The Wild, and here we found that bass has a tendency to overpower the mid-range and high-end as well. Although it isn't particularly bad, we've definitely heard headphones at this price range that sound better in terms of clarity and smoothness. Vocals are incredibly clean and crisp though, and Kanye's voice resonates powerfully, despite the raw bass attack. There seems to be a bit of a treble spike towards the top, but it's clear that the sonic signature favours bass over anything else.
Finally, we listened to the rock anthem Baba O'Riley. The first thing we noticed was weakness in the soundstage, which tended to be basic and lacking in real detail. Sound tends to emanate from only three virtual positions: front, left, and right. Imaging is also just ordinary. It's far too simple in terms of tuning, and the headphones come off as basic and lacking in any real character as a result. The only defining feature is the powerful thump, which will no doubt appeal to bass lovers.
Verdict
The Panasonic RP-DJS400 has great ergonomics and comfort, and will work well for amateur DJs on a budget. Even if you're just looking at an affordable pair of headphones for everyday listening, the RP-DJS400 will be alright for you, especially if comfort and ease of use are important. It's a good-looking, well-built headset that will appeal to a lot of people.
It doesn't work quite as well though. The sound lacks detail and soundstaging is average at best. Additionally, the bass tuning is all about punch and drive, with very little attention paid to the overall quality of sound reproduction across the low end of the frequency range. If you're looking at an aggressive set of headphones that is still comfortable, this pair should be fine, but there are better options available for the price, such as the Sony MDR-ZX110.
Price (MRP): Rs. 1,499
Pros
Good design and build
Freely moving earcups
Comfortable and easy to use
Decent bass response
Cons
Average sonic imaging and soundstaging
Low-end tuning isn't great
Ratings (Out of 5)
Design: 4
Performance: 3
Value for money: 3.5
Overall: 3