Electronics accessories brand iFrogz isn't particularly well known outside of the United States, where it's commonly seen at major stores such as Apple, Radio Shack, and Best Buy, among others. The brand is owned by Zagg, another American company that specialises in electronics accessories. iFrogz is now available in India, and products can be bought online via Amazon India.
Today, we have the Rs. 3,499 iFrogz Carbide Headphones on the test bench. This headset features a comfortable on-ear fit and unique styling, giving it some appeal for buyers in the budget category. We go into the details on the iFrogz Carbide Headphones in our review.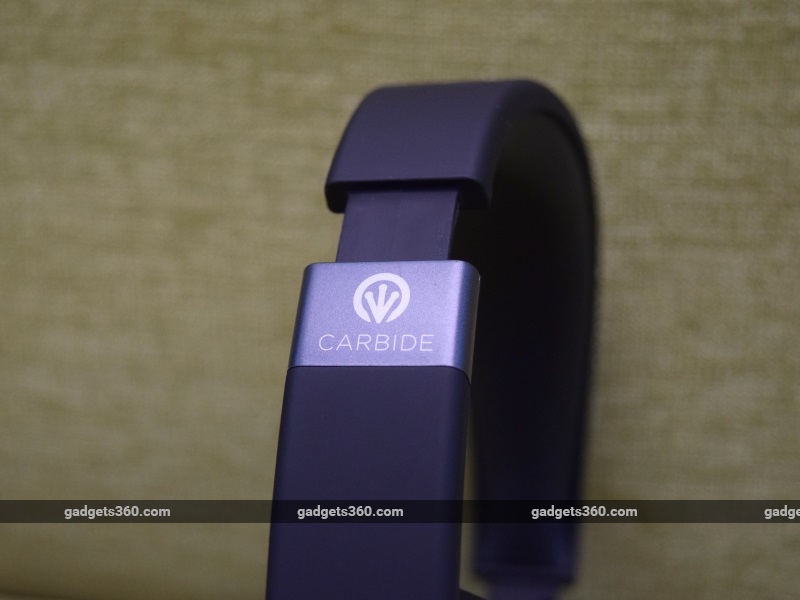 Design, specifications, and comfort
The iFrogz Carbide looks very unique, thanks to the interesting patterns and textures on its body. Although entirely plastic, these headphones don't look or feel cheap at all. The headband almost appears to have a rubberised finish, and there's soft padding on the underside. The ear casings are designed with a neat pattern, and also have the iFrogz logo.
The headphones are extremely comfortable as far as on-ears go, thanks to the thick 'Aerofoam' padding. We had no problem with keeping them on for long listening sessions. The detachable cable is fabric-wrapped, and has an in-line microphone and remote. There's also a useful magnetic clip which can be used to wrap and hold portions of the detachable 1.2m cable and keep it from tangling too badly.
The headphones are powered by 40mm drivers, and each have an impedance of 32Ohms, a sensitivity rating of 105dB and a frequency response range of 20-20,000Hz. As a result of the high sensitivity, these headphones can get fairly loud.
Performance
We tested the iFrogz Carbide Headphones with our reference Fiio X1, a OnePlus 3 (Review), and a Windows laptop. Focus tracks for the review were Nucleya's Laung Gawacha and John Newmans's Come And Get It.
Starting with the dubstep track Laung Gawacha, we immediately felt a significant sensitivity spike in the low-end of the frequency range. Bass is powerful and aggressive, feeling overly pronounced and often overbearing. This can be felt in particular with the bass drop in this track, when the low end aggressively pushes to the fore. The mids and highs, while audible, are definitely relegated to the background. The excessive bass could be exhausting at times, but the loud volume will appeal to many buyers.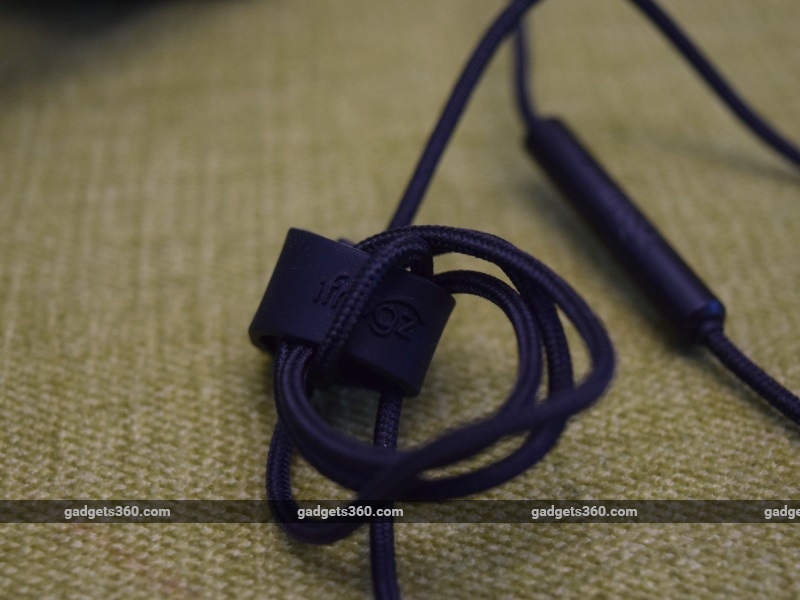 Moving on to Come And Get It, we listened for detail. While the Carbide Headphones don't necessarily capture as much detail as other options in this price range such as the RHA S500i in-ears, this product is still fairly decent. Details and subtleties in the bass are particularly noticeable, but the mids and high-end don't seem to feel as clean as they should. Soundstaging and imaging are just about acceptable, but on the whole we're not too thrilled with the bass-heavy sonic signature.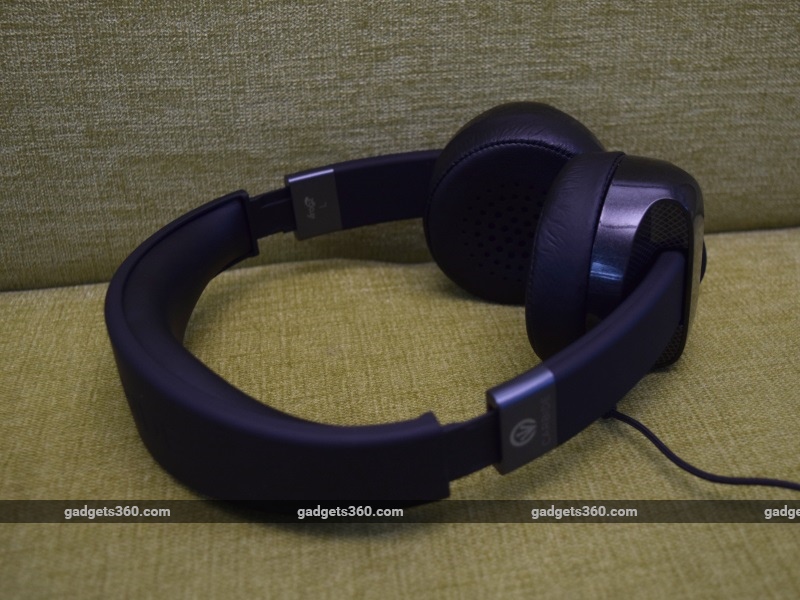 Verdict
The iFrogz Carbide headphones look and feel great. This is also an incredibly comfortable headset, and the excellent detachable cable adds serious value to the whole package. Up until the point where we actually put it on and listened to it, we were impressed with the value on offer with the Carbide.
Unfortunately, sound quality is where this product leaves a lot to be desired. The sonic signature is excessively bass-oriented, and as a result, can be a bit too exhausting. While listeners with a preference for bass won't mind much, many people are likely to find the sound too aggressive for their tastes. The iFrogz Carbide Headphones are fairly detailed for the price and not too bad with softer tracks, but simply do not quite sound as good as many similar priced options, and you can do better.
Price (MRP): Rs. 3,499
Pros
Looks good and is well-built
Comfortable
Good cable management mechanism
Loud and aggressive sound
Cons
Bass can get exhausting
Mids and highs tend to get lost in the lows
A bit expensive

Ratings (Out of 5)
Design: 4
Performance: 2.5
Value for money: 3
Overall: 3
Affiliate links may be automatically generated - see our ethics statement for details.