Portable Bluetooth speakers are growing increasingly popular by the day, as more and more people see the convenience of having a speaker that connects wirelessly to their phones and can be taken and used wherever they go. Harman Kardon and its sister company JBL have enjoyed considerable success in this segment, thanks to a wide range of options available in every budget. While JBL tends to focus on the more affordable end of the range, Harman Kardon's products are a bit more premium.
On review today is the Harman Kardon One, which was launched internationally alongside last year's HTC One M9, and has come to India a whole year later. Priced at Rs. 14,990, the One takes a lot of design cues from HTC, and works with HTC Connect for quick and easy pairing to supported devices, but does it perform up to expectations? We find out in our review.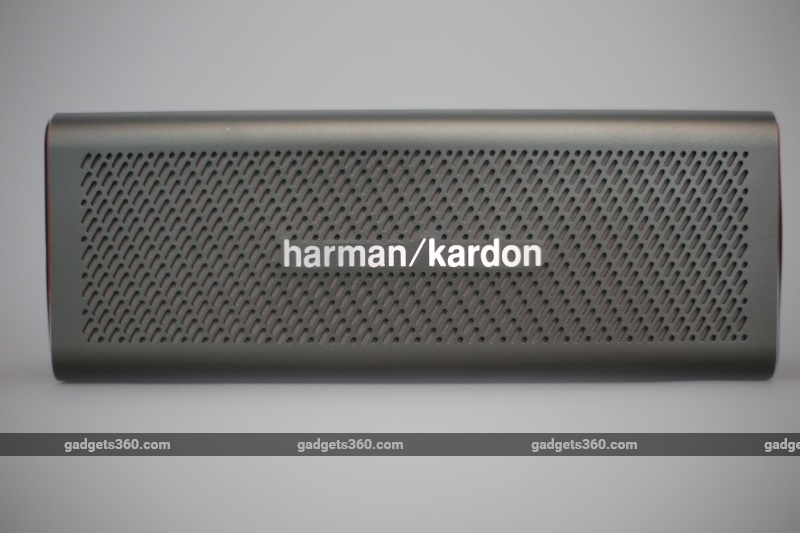 Design and specifications
The Harman Kardon One supports HTC Connect, which means that a simple three-finger swipe from a compatible HTC device will quickly send audio from it to the speaker. We tested this with an HTC smartphone and it worked perfectly. This doesn't mean that the One is limited only to HTC products; it's an ordinary Bluetooth speaker and will work with any device that is capable of transmitting audio over Bluetooth.
In fact, when you consider how easy Bluetooth is to use now, HTC Connect seems rather unnecessary. Once the Harman Kardon One is paired to your device, simply switching on Bluetooth will automatically establish a connection with the speaker and start sending audio, which is in our opinion a much easier way to handle things. Additionally, NFC can be used for pairing, which makes the Harman Kardon One an extremely easy speaker to set up and use with many kinds of devices. Still, it's nice to know that the HTC Connect option exists, even if we didn't use it much ourselves during our review.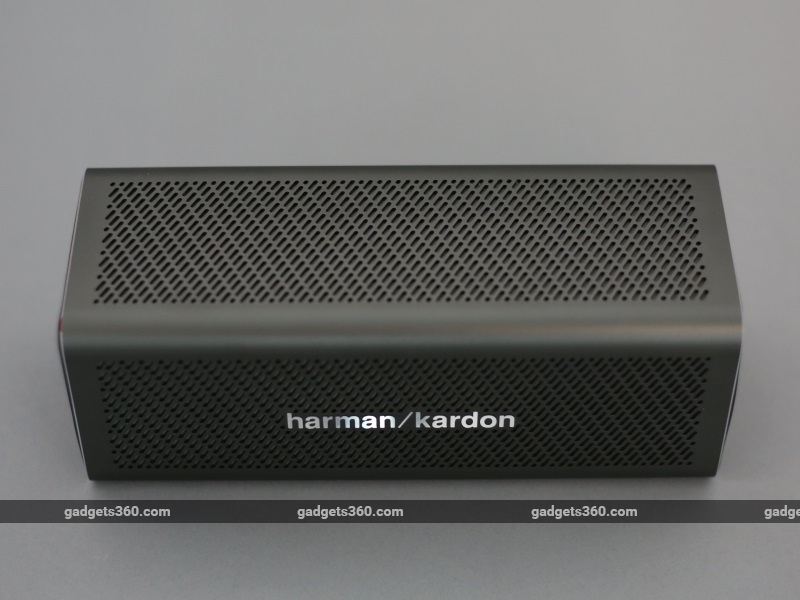 That's not the end of the HTC association: the Harman Kardon One also liberally borrows design cues from HTC's One-series flagships. The first and most important one is the all-metal body, which apart from looking fantastic, also feels great. The patterned grille and shiny chamfered edges give the speaker a sense of sophistication and quality, while the Harman Kardon logo on the front adds to the simple but sharp look. There are small rubber legs on the bottom which help it stay steady on most surfaces.
The buttons are neatly positioned on the left of the One, with power in the middle, and Bluetooth, call handling and volume controls surrounding it. The right has a Micro-USB port for charging, NFC sensor, 3.5mm socket, and an LED indicator for the battery level. There's also a microphone on the speaker, which means that you can use it as a hands-free device for calls. The microphone works well, and sound is clear. The sales package includes a hard carry-case, a charging cable, and wall-socket adapter which can charge the One fully in about three hours.
The Harman Kardon One has two 40mm drivers, with 6W of power output each, and a frequency response range of 100-20,000Hz. There's also Bluetooth 3.0 compatibility with the A2DP 1.3 profile. The speaker weighs about 513g, and has a 2000mAh battery which runs for only about 5-6 hours on a full charge, which is quite weak for a speaker such as this.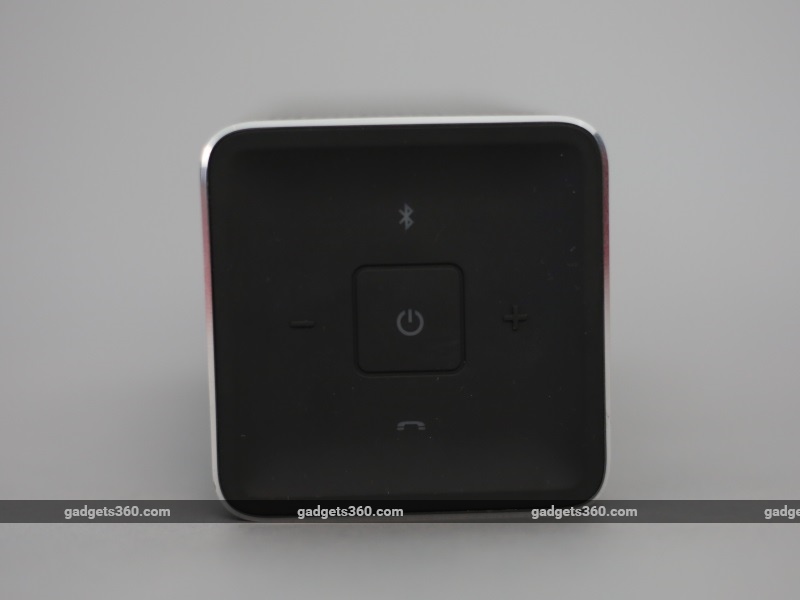 Performance
We used the Harman Kardon One with an Android smartphone. Although most of our testing used Bluetooth as the mode of audio transmission, we also tried it with a stereo auxiliary cable. Focus tracks for the review were SOHN's Tremors, Nucleya's Heer (Dewarists Mix), and Bonobo's First Fires.
We started with Tremors, and were treated to a sound that is clean and wide for a portable speaker, thanks to the two distinct drivers in the Harman Kardon One that help in creating a proper stereo effect. It's also very loud for a speaker of its size, but there's an immediate lack of thump. It isn't quite as exciting with the sub-bass frequencies, primarily because the speaker's hardware limitations mean that it simply can't drive anything less than 100Hz. Beyond the sub-bass, the sound is acceptably decent across the range.
Moving on to Heer, we paid attention to the vocals, which sounded decent and resonated well. This is thanks to decent handling particularly in the mid-range, and a fairly neutral sonic signature that doesn't have too many ups and downs. Imaging and separation are decent, particularly considering the size of the speaker itself. Lows play out nicely, but once the bass kicks in, the excitement tends to disappear. Dubstep tracks such as this one, as well as house, techno and other bass-oriented genres aren't served well by the Harman Kardon One.
With First Fires, we found a great amount of clarity from the sound of the speaker. It's excellent for soft, easy music such as this track, with clean highs and comfortable sonics. On the whole, the One is decent enough in terms of sound quality, but not fantastic by any means. Additionally, its sonic signature simply does not do justice to more attacking tracks, and this won't suit users who prefer exciting music.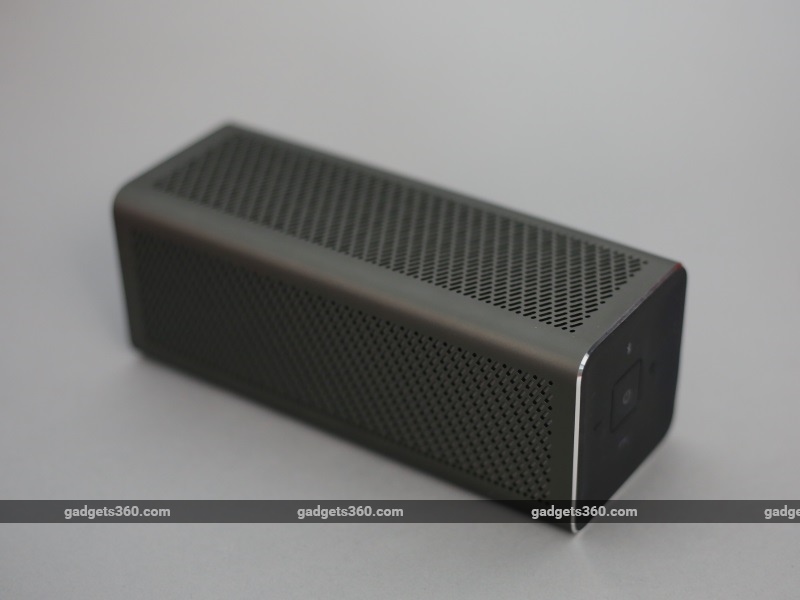 Verdict
The Harman Kardon One is, like the HTC One M9 that it was launched alongside, quite an attractive speaker. It's built well, looks good and has been designed for ease of use. The big feature here is the HTC Connect support, but thanks to Bluetooth and NFC, it'll be just as easy to use with any other Bluetooth device.
Sound quality is decent, with a fairly neutral tone and decent clarity and imaging. Its only weakness is in the sub-bass levels, which make the speaker unexciting with attacking tracks. It also has poor battery life, which may be an issue if you plan to use the speaker outside the house a lot. However, it is usually fun to listen to, and is definitely worth an audition if you're looking to buy a new portable speaker.
Price (MRP): 14,990
Pros
Good design and build
Supports NFC and HTC Connect for quick pairing
Fairly neutral tone, good sound through the range
Good imaging thanks to dual driver set-up
Cons
Weak bass response
Non-existent sub-bass levels
Weak battery life
Ratings (Out of 5)
Design: 4
Performance: 3.5
Value for money: 3
Overall: 3.5