It's unlikely you've heard of Evidson before, and we hadn't either until it got in touch with us and sent its products for review. This small operation is based in Cochin, Kerala, and is run by a group of audio enthusiasts. The company's products can be found in specialist stores across various southern states.
Evidson currently has a small range of affordable headphones, ranging in price from Rs. 449 to Rs. 1,149. Today, we're reviewing the top-end Evidson Audio Sport W6 in-ear headset, which is available in three colour options: white, black, and pink. The headphones are designed to sit securely in your ears when you're working out, and we'll test that and much more in our review.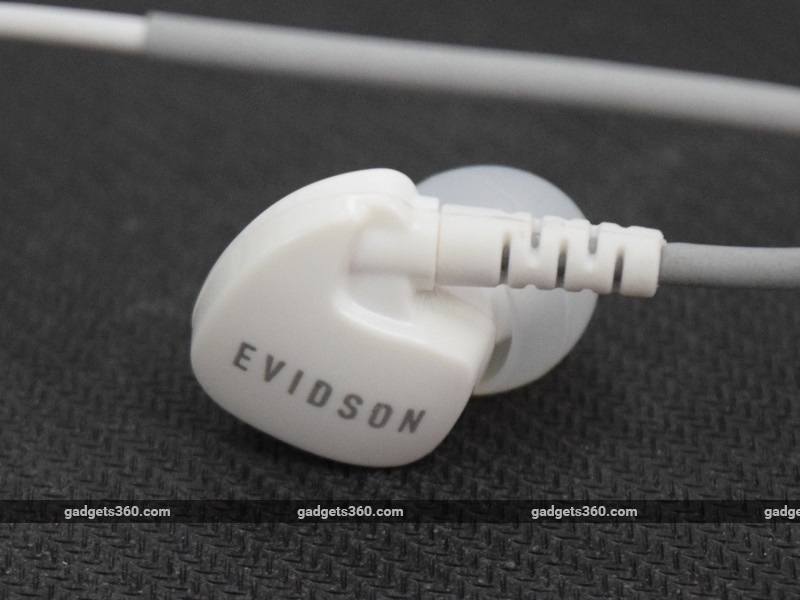 Specifications, design, and comfort
The Evidson Audio Sport W6 uses dynamic drivers, and has a rated impedance of 16Ohms. Frequency response ranges from 20-20,000Hz, and sensitivity measures in at 118dB. The headset has a standard 1.3m rubber cable, along with a microphone and single-button in-line remote. A total of five sets of ear-tips are also included in the box: small, medium, large, bi-flange and tri-flange, so it should be fairly easy to find one that suits you.
The earphones are made entirely of plastic, which helps keep the set light and relatively comfortable to wear. It's a basic looking pair of headphones, which is neither very good looking nor bad. We didn't like the white variant very much, but there are also black and pink versions which look a bit more interesting.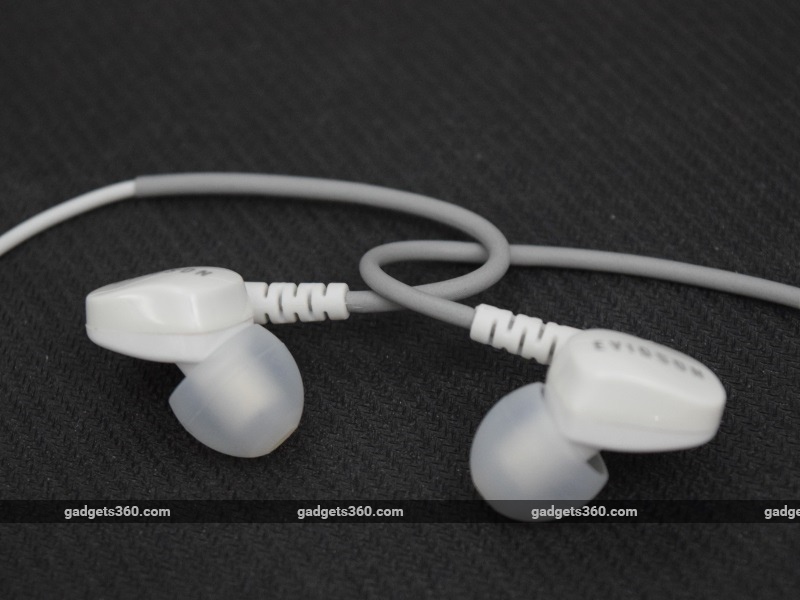 The ear casings are much larger than what we've seen with other in-ear headphones, and thus have to rest just inside your outer ear. Additionally, the cords have to be looped over your ears for support, and rubber ear hooks are included for that purpose. While the fit is secure enough for the casings to stay in place, the constant strain on your outer ears might become hard to bear over time.
The W6 has a standard rubber cable which is extremely tangle-prone, and needed untangling pretty much every time it came out of our backpack. It is fairly durable though, and there's no cable noise at all, which is excellent if you plan to use the headphones while running. It also has an angled 3.5mm pin, which is easier to plug in and out. On the whole, the headset manages a decent balance of functional looks, design, and durability.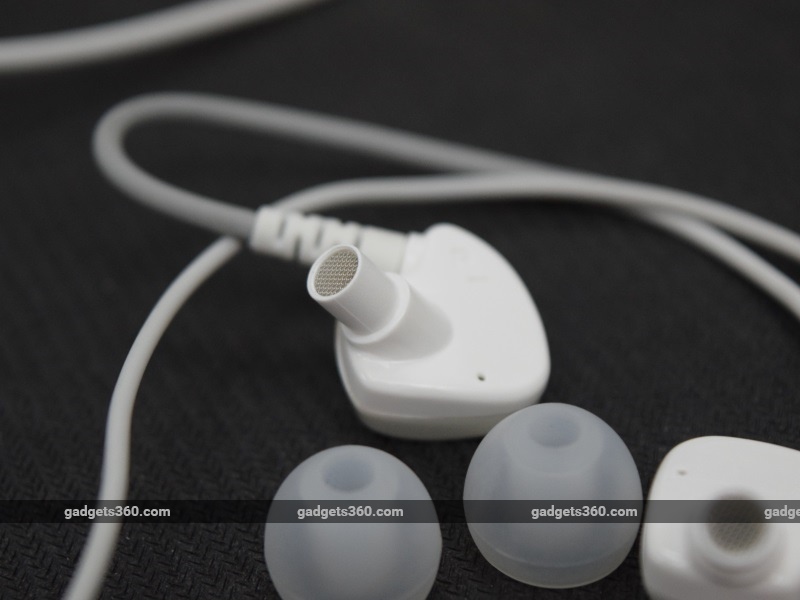 Performance
We used the Evidson Audio Sport W6 with our reference Fiio X1 high-resolution audio player, an Android smartphone, and a Windows laptop. Focus tracks for the review were Royksopp's Poor Leno, Gorillaz' Stylo, and Zomboy's Nuclear.
We started with Poor Leno, and immediately felt a sound that is extremely open and clean. Responses in the mid-range are excellent, as is the high-end. It's a comfortable sound that is very detailed and easy-going for a product in this price range. There isn't a strong bias towards any part of the frequency response range, and this helps with pretty much any kind of music. Separation and imaging are great as well, and the experience feels full and rich as a result.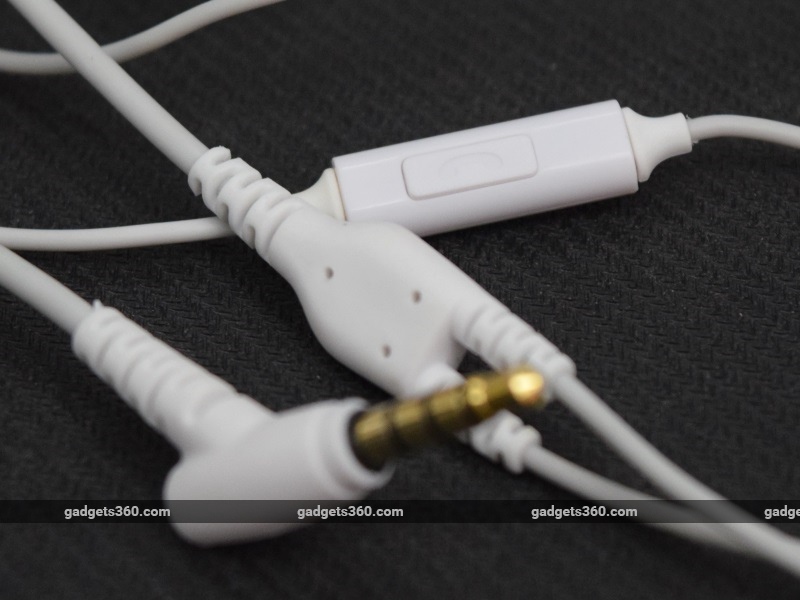 With Stylo, we immediately noticed the gentle but tight bass response. Thanks to the neutral characteristics of the Audio Sport W6, there seems to be an equal sensitivity boost across the range. This means that the thump of the bass can just about be felt, but is never excessive or overbearing. This adds just the right amount of excitement to the sound, while retaining the levels of detail and generally clean nature of the original .
Finally, with Nuclear, we raised the volume to see what the Evidson Audio Sport W6 is capable of. Not only does it get very loud, but there is also no audible distortion. Although the attack and drive are satisfactory for bass-heavy tracks such as this, we can't help but feel that there could have been a little more to offer in this department. The neutrality and clean sound are certainly excellent, but the bass attack and general excitement tend to fall a bit short. However, it's not a bad sound at all, particularly at this price.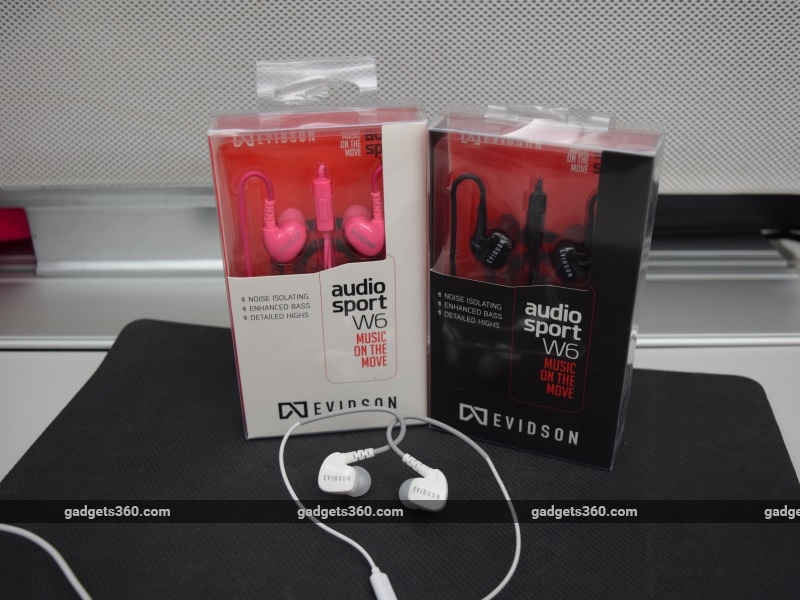 Verdict
We've been reviewing products made by enthusiast-run audio companies for some time now, and we're glad to say that Evidson is one of them that we can wholeheartedly recommend. At Rs. 1,149, the Evidson Audio Sport W6 is an excellent low-cost headset, particularly if you intend to use it while running. It's well built, fits properly, and has a comfortable sound that works well with practically any genre, thanks to its neutral characteristics and clean nature.
Price: Around Rs. 1,149
Available at Amazon, Evidson.com
Pros
Decent build quality
Clean, fairly neutral sound
Decent mids and highs
Cons
Extremely tangle-prone cable
Slightly weak lows
Ratings (Out of 5)
Design: 3.5
Performance: 4
Value for money: 4
Overall: 4
Affiliate links may be automatically generated - see our ethics statement for details.