The Brainwavz Xfit XF-200 is targeted at fitness enthusiasts looking for an affordable pair of wired in-ear headphones. Wires tend to get in the way when you are exercising, and quite often, workout attire lacks pockets, so you have no place to store your music player. However, Bluetooth headphones can be expensive and you might not want to deal with yet another gadget that needs to be charged every day.
The Xfit XF-200 therefore sits in an interesting niche. We used this pair of headphones for close to two weeks to see if it holds up well to the rigours of regular workouts.
Design, specifications, and comfort
The Brainwavz Xfit XF-200 has an over-ear design and can only be worn this way. You don't need to loop it behind your ears manually, and this leads to reduced cable noise and offers a secure fit - both essential for exercise-oriented headphones.
There's a 1.4m Y-cord with a three-button remote and an in-line mic. You get 9mm dynamic drivers with an impedance of 16 ohms. The rated frequency range is 20Hz to 20000Hz with a sensitivity of 95dB. A notable feature is the 45-degree angle to the plug. We've seen this on other Brainwavz in-ear headphones such as the Brainwavz Omega and the Brainwavz Delta, and we've always liked it because it feels sturdy.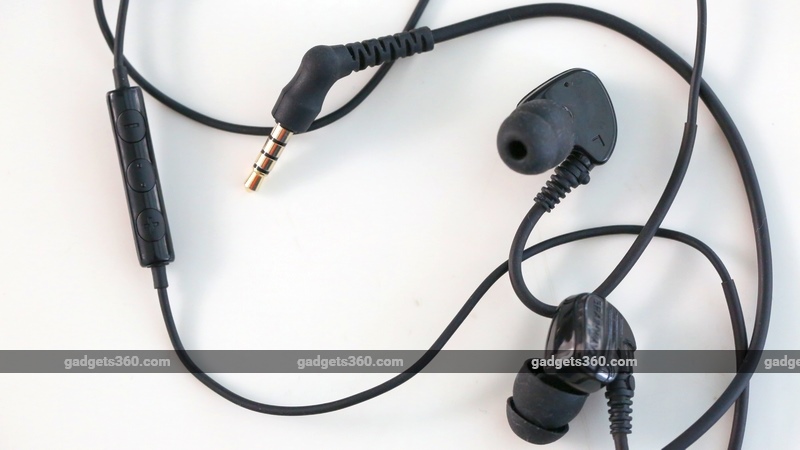 The Xfit XF-200 ships with three pairs of silicone tips and one pair of Comply foam isolation tips. Foam tips are our favourite, and the isolation type are even more comfortable than the regular foam tips which ship with some other Brainwavz headphones. However, the pair we received had a manufacturing defect. One of the pair was too loose and kept falling off the casing all the time.
In our usage, which involved an hour of working out at the gym every morning coupled with 5- to 8-km runs twice a week, we noticed slight cable noise from the upper half of the cable. The remote also kept hitting our body, causing a slight disturbance. We solved this by looping the cord around our back.
The plastic housings around the earphones are quite large. After wearing the Brainwavz Xfit XF-200 for an hour or so, our ears started hurting. However, one colleague who tried them didn't face this problem. If you have large ears, then you probably won't face any discomfort, but for those with small ears, the discomfort could well be a dealbreaker.
The 1.4m cable is quite sturdy but for workouts we still prefer wireless headphones. We liked wearing the Xfit XF-200 during long runs, but at the gym we found that the cable proved to be a bit of a nuisance. We found ourselves worrying about whether it might accidentally get stuck in some part of the machines we were using to exercise.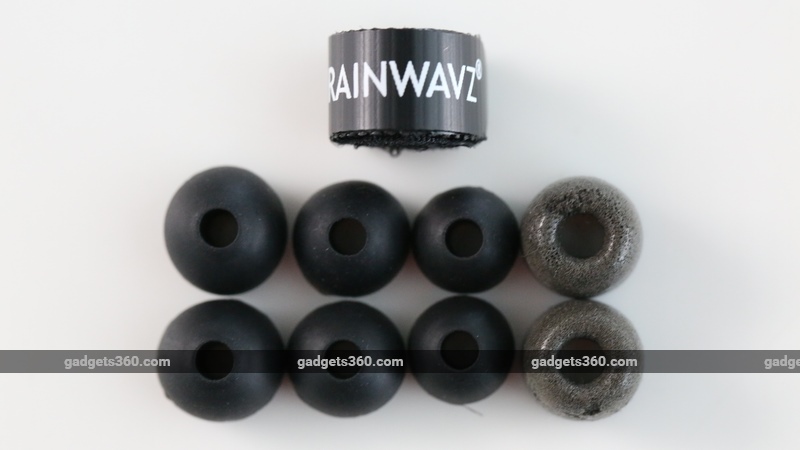 The three-button remote has an in-line mic and worked very well for phone calls and music. Calls were crisp, and neither we nor the people on the other end had any complaints about voice quality.
Performance
Since this is a pair of headphones that will be used primarily with smartphones or the sleek music players people carry with them during workouts, we tested them almost exclusively with an iPhone 5s. Our two focus tracks included songs we usually play during workouts - Seven Nation Army by The White Stripes, and Crazy Train by Ozzy Osbourne.
Seven Nation Army has a nice combination of lows and highs. We were happy that the bass on the Xfit XF-200 wasn't overpowering and the highs weren't fatiguing. However, we found the mids to be a bit boomy and tiring. We noticed a slight sensitivity spike in the low range. We weren't very impressed overall with how this pair of headphones reproduced this track.
Ozzy's Crazy Train involves a lot of switching between the right and left channels in the beginning. This gives a good idea of sound-staging and detailing. Both were just about average on the Xfit XF-200. Once again the highs were satisfactory, especially the guitar riffs towards the latter half of the song.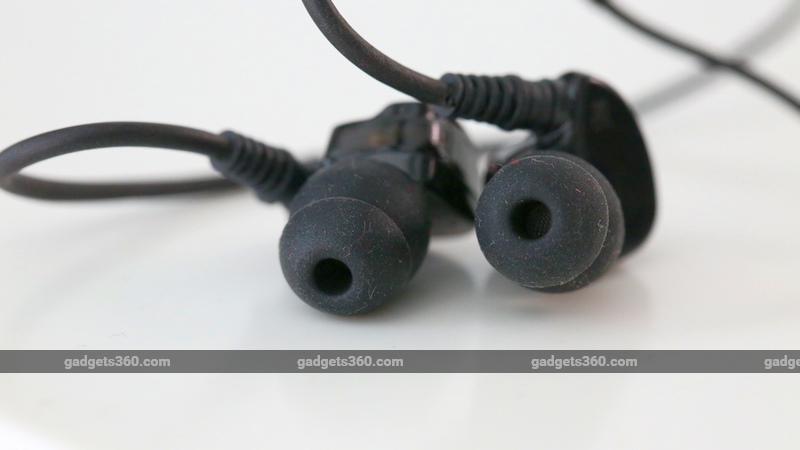 Verdict
Overall, we weren't too impressed with the sound quality of the Brainwavz Xfit XF-200, which costs Rs. 1,699. The company did a much better job with the similarly priced Brainwavz Delta. Even from a fitness enthusiast's perspective, we don't think this is a great pair of headphones. The Brainwavz Blu-200 is a much better option even though it costs twice as much. If you want wired headphones for exercise, have large ears, and aren't too fussed about sound quality, then the Xfit XF-200 could be suitable for you. It's certainly sturdy enough to withstand rough use and features decent noise isolation too.
Pros
Sturdy
Three-button remote with mic
Decent noise isolation

Cons
Average sound quality
Cable tends to interfere with workouts
Uncomfortable for those with small ears

Ratings (out of 5)
Design: 3
Performance: 2.5
Value for money: 3
Overall: 3