Brainwavz is known for making budget audio products. We've tried quite a few of its models over the years, and have always found them to offer excellent value. The latest to join that list is the Brainwavz Omega, which is one of the more affordable pairs of in-ear headphones in India. Does it offer good sound for its price? Read on to find out.
Specifications, design, and comfort
The Brainwavz Omega uses 6mm dynamic drivers and has a frequency response range of 20 to 20,000Hz. Sensitivity is rated at 98dB, while impedance is 16Ohms. The Omega has a 1.2m Y-shaped cord with a slider to help keep it untangled. We found the cable to be relatively tangle-free in our day to day use as well.
The casings of the Brainwavz Omega are partly metal and partly plastic, with a distinctive look that makes the Omega stand out. This pair is pretty light, and as a result, it is comfortable even after long listening sessions.
(Also see: Things You Need to Know Before Buying Headphones)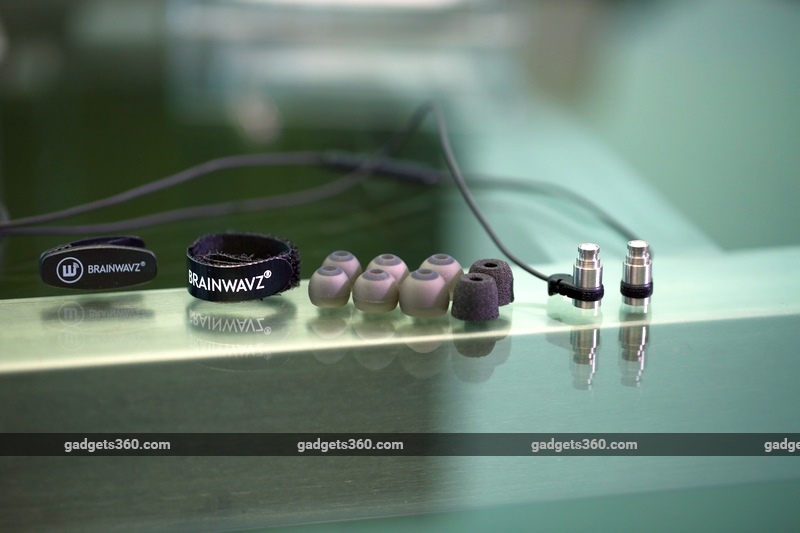 The inclusion of the excellent Comply foam tips deserves a special mention. The tips cost around Rs. 799 for a pack of two pairs if you buy them separately. We find foam tips to be very comfortable, far more so than standard silicone tips, and three pairs of these are included in the Brainwavz Omega box. There's also a shirt clip and a velcro cable tie; handy accessories for those who need them. While we found the Omega to be very comfortable, we had to loop the cables over our ears in order to avoid cable noise, even when using the shirt clip.
This pair of in-ear headphones has a three-button inline remote with a mic - one button is to accept/ reject calls and play/ pause music, while the other two are for volume control. This is convenient if you plan to use the Brainwavz Omega with your smartphone. The headphone plug is another visually distinct feature of the Brainwavz Omega, angled somewhere between 90 degrees and completely straight.
Performance
We listened to music and podcasts and played videos with the Brainwavz Omega plugged in. Our audio sources were primarily an iPhone 5s, a Fiio X1, and a Windows laptop. We used Riders on the Storm by The Doors as the focus track for this review, but we did listen to a wide range of music from western classical to EDM during our testing period.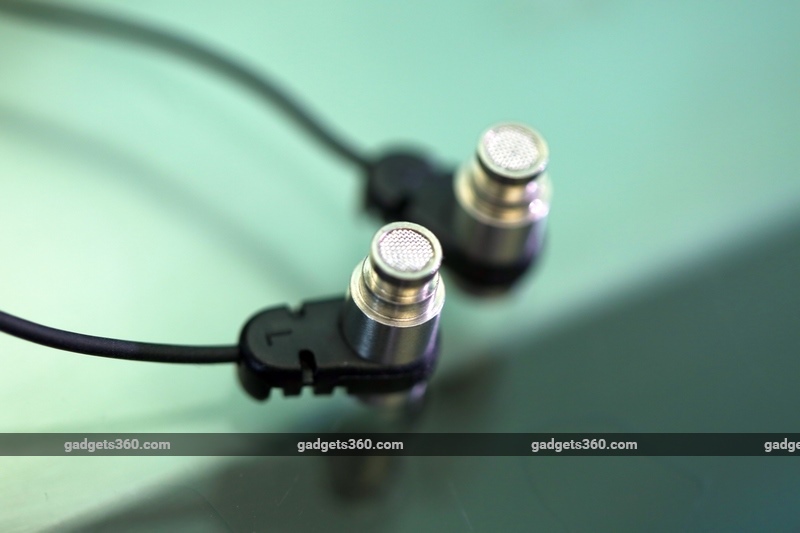 Riders on the Storm is a slightly tricky track because it has recordings of rain in the background, an echo effect on the vocals, and a variety of other sounds across the frequency range. The Brainwavz Omega had a tendency to surface the sub-bass in a way that it almost overshadowed the piano instrumental parts of the track. The higher frequencies also sounded a little shrill on this track.
However, that was the only time when we weren't all that happy with the Brainwavz Omega. It sounded great when listening to bass-heavy tracks, and was surprisingly good with most other genres such as western classical, rock, and jazz. We were happy with the separation of instruments, especially given its low price tag.
At times though, we felt that the reproduction of finer details was lacking, compared to what we were able to hear from more expensive reference earphones. The Omega also doesn't deliver a very wide soundstage, which we missed particularly when listening to live concert recordings. Note that these are minor quibbles, and nothing you should worry about when shopping for headphones in this price range.
If you're switching from a more neutral-sounding pair of headphones, it'll take you a while to get used to the Brainwavz Omega, as we realised when listening to podcasts. Immediately after switching from a different pair, it felt as though the podcasters' voices were a bit hollow. We got used to this in time, so that was nothing to worry about.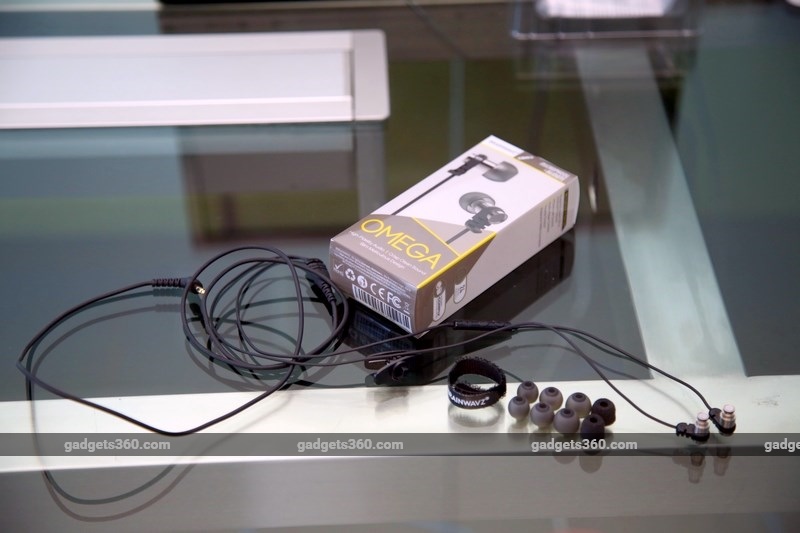 Verdict
If this is the first time you're buying a pair of in-ear headphones, you can't go wrong with the Brainwavz Omega. At just Rs. 999, it offers terrific value for money thanks to its comfort level, good sound, and the inclusion of Comply foam tips in the box. If your playlist isn't dominated by bass-heavy tracks, you might want to consider the Panasonic RP-TCM 125 Ergo Fit instead, as that headset isn't as noticeably biased. However, if you like your music tight and bassy, or listen to a wide range of genres, the Brainwavz Omega will serve you well for the price.
Price (MRP): Rs. 999
Pros
- Very comfortable thanks to foam tips
- Good overall sound
- Works well with a wide range of genres
- Excellent value for money
- 3-button inline remote with mic
Cons
- Slightly shrill highs; tends to favour bass
- Prone to cable noise
Ratings (Out of 5)
Design: 4
Performance: 3.5
Value for money: 4.5
Overall: 4
Affiliate links may be automatically generated - see our ethics statement for details.