Wired headphones are great until you try using them for exercise. If you're serious about fitness, you have probably already damaged half a dozen pairs of wired headphones and are in the market for a Bluetooth option. These tend to be expensive, and finding a pair that offers good value for money can be challenging.
Enter Brainwavz, a company that makes good affordable headphones, with the Blu-200. This product's Rs. 3,499 price tag might seem a bit steep, but it's quite affordable when compared to other Bluetooth headphones. Does the Brainwavz Blu-200 offer good sound in spite of its relatively low price? Read our review to find out.
Design, specifications, and comfort
The Brainwavz Blu-200 ships in a compact box that fit easily in our palms. The box had a nice hard case with three sets of silicone tips, one pair of Comply Foam isolation tips, a pair of ear hooks, a velcro cable tie, and a Micro-USB charging cable.
The Blu-200 has 9.2mm dynamic drivers with an impedance rating of 16Ohms. Its sensitivity is rated at 96dB with a frequency range of 20Hz to 20kHz. Standard Bluetooth range applies, which means that you can use this headset as long as you're up to 10m from the source. It has a 60mAh battery that should offer around four hours of playback time. Brainwavz says you can pair it with two devices at the same time.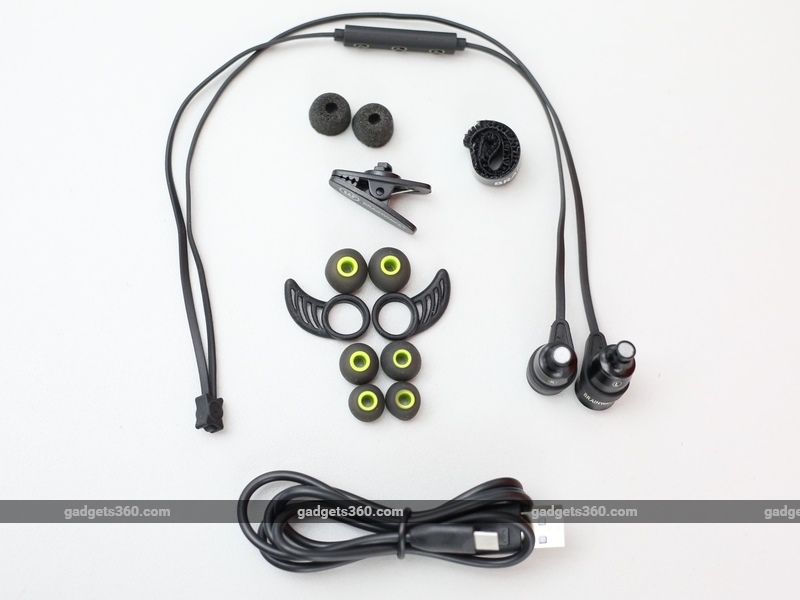 The Brainwavz Blu-200 uses a flat, tangle-free cable, which is only long enough to comfortably stretch between your ears. The headphones also have unusually large plastic housings. We thought this would make them fall off our ears during workouts, but that happened only twice in one month of usage. The cable has an inline three-button remote that works with iOS, Android and Windows Phone, and is compatible with PCs too. We had no issues whatsoever with the remote or the mic.
We wore the Blu-200 during commutes to and from work, at the gym for an hour every day, and during a few runs that were at least half-hour long. We found the foam tips to be the most comfortable. Overall, these headphones are suitable for long hours of continuous usage.
Performance
The source gear used in this test included an iPhone 5s, a Windows laptop, and an Android smartphone. Our focus tracks were Seven Nation Army by The White Stripes and Crazy Train by Ozzy Osbourne.
We picked the anthemic Seven Nation Army for its combination of powerful bass and uplifting guitar solo. We were pleased with how the Blu-200 handled this track. The bass had just the right amount of punch, and the slight treble spike highlighted the fantastic guitar riffs.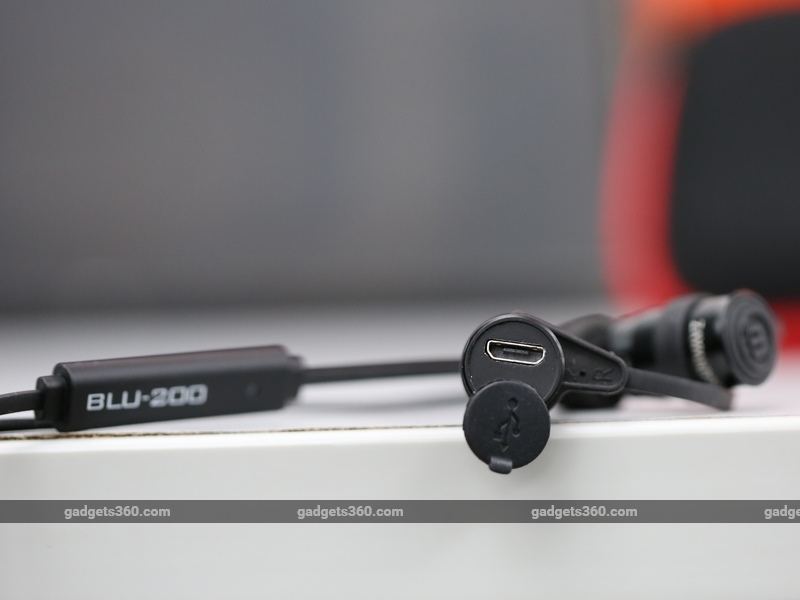 We picked Crazy Train for its nice mix of high vocals, bass guitar, and the early section where sound moves across channels. The Blu-200's bass bias comes to the fore in this track. We felt that the bass guitar overpowered almost all other sounds, except the guitar solo, where a treble spike was noticeable. We weren't very impressed with soundstaging or detailing though. The Rs. 1,599 wired Brainwavz Delta does a much better job in that aspect, but does not have the convenience of wire-free listening, of course.
The Brainwavz Blu-200 has a bit of a V-shaped sound signature, where the incline is steep on the bass end and very slight on the treble side. It will suit those who love bass-heavy tracks, and even those who listen to rock music. If your playlist mostly includes western classical, or tracks with a wide range of instruments, the Blu-200's unimpressive soundstage and detailing will bother you.
Battery life of the Blu-200 was fairly good, with the headphones managing to last for around four hours when we listened to music and podcasts. It takes around two hours to charge fully. The device connected with all our devices almost instantly, which is a big positive. However, we faced connection issues for odd reasons, such as once during an exceptionally crowded train ride and once when working out. Both times, moving our paired smartphone from a trouser pocket to a shirt pocket seemed to take care of the problem.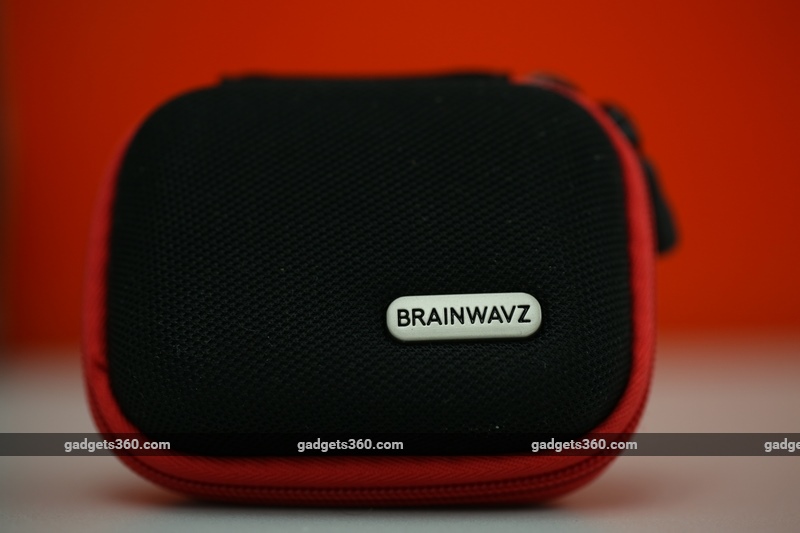 Verdict
Brainwavz has delivered another product that offers good value for money. Its battery life, at four hours, is quite good for an in-ear Bluetooth headset. The Blu-200 offers strong bass and decent highs, but lacks good soundstaging and detailing. However, it's a bit bulky and has issues with maintaining clean Bluetooth connections in certain situations. These minor issues aside, the Blu-200 is a decent headset and is well worth its Rs. 3,499 price tag.
Pros
- Strong bass
- Decent battery life
- Good price

Cons
- Unimpressive soundstaging and detailing
- Earphone housings are a bit bulky
- Minor connectivity issues

Ratings (out of 5)
- Design: 3.5
- Performance: 4
- Value for money: 4
- Overall: 4