Audio Technica is a well-known brand in the world of audio, manufacturing and selling headphones across price categories. We've reviewed several pairs of Audio Technica headphones and generally found the company's products to have good sound performance and decent build quality. The latest product in our test lab is the Audio Technica ATH-S100.
Although officially priced at Rs. 1,699, the Audio Technica ATH-S100 is available for under Rs. 1,000 if you look around. The on-ear design means that the cups of the headphones rest on your ears, as opposed to covering them entirely and resting on your head. This also makes the ATH-S100 smaller and lighter than over-ear options, which is good for travel and commuter use. Read on to find out whether the ATH-S100 is worth buying.
Design, specifications, and comfort
Even at Rs. 1,699, the ATH-S100 is among the company's most affordable pairs of on-ear headphones. Unfortunately its comfort is not as good as its price tag. Even though the ATH-S100 has soft pads, the clamping force is a little too strong. This made it very uncomfortable to wear for longer than half an hour at a stretch.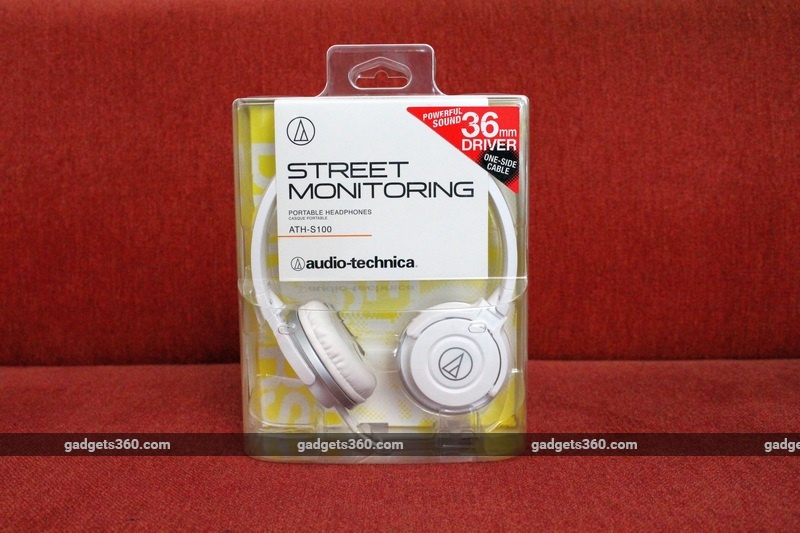 The ATH-S100 has a plastic body and earcups that swivel 90 degrees. As a result, these headphones are quite light and portable, but the build quality, sadly, feels cheap and flimsy. The only redeeming factor is the quality of the soft pads on these headphones. There is a 1.2m cable, which is just about the right length if you're using these headphones with an audio player in your trouser pocket. We sorely missed a microphone and in-line remote to take calls and control music playback. Anyone who needs this kind of headset to use with their smartphones will need to spend a bit more money.
The Audio Technica ATH-S100 has 36mm drivers, with a sensitivity rating of 104dB, impedance of 32Ohms, and a frequency response range of 15-22,000Hz. It has a standard 3.5mm plug but no bundled accessories in the sales package. We reviewed the white variant and it got dirty during our two-week testing period. However, this pair is also available in black, and perhaps it's better to opt for that colour.
Performance
To test the Audio Technica ATH-S100, we used an iPhone 5s, a Windows laptop, and a reference Fiio X1 high-resolution audio player. The focus track for this review was Riders on the Storm by The Doors, and we listened to various tracks across genres as well.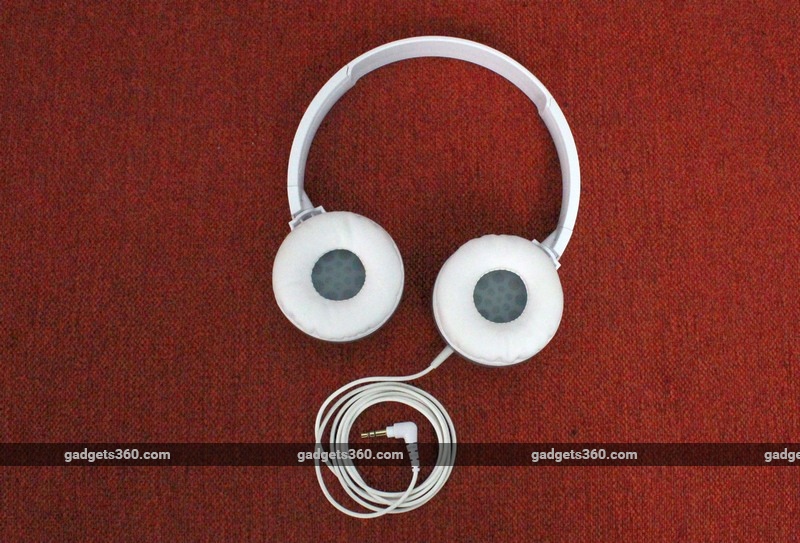 The ATH-S100 was able to reproduce Riders on the Storm's complex mix of instruments and vocals surprisingly well for a pair of headphones at this price. The sub-bass was noticeable, but not overpowering, which is good. We also noticed a significant sensitivity spike towards the low end and a slighter spike on the highs. The bass has some punch, while the highs sound just a little shrill. The soundstage isn't very wide, but there is definitely decent detailing and separation for the price.
Headphones with too much of a sensitivity spike make Riders on the Storm unbearable to listen to, which is why we were satisfied with the way ATH-S100 reproduced the track. The sound is generally clean, and these headphones manage to keep a fair amount of noise out, as we noticed in a crowded train. However, they lack the level of sonic isolation that good in-ears or over-ears can offer.
Verdict
The Audio Technica ATH-S100 delivers pretty decent sound quality for its price. The detailing and separation are fairly good. We wish it had a wider soundstage but we'll reserve judgement on that because you're unlikely to find anything better at this price. The ATH-S100 didn't disappoint us when we tried it with many other songs across genres thanks to its clean sound.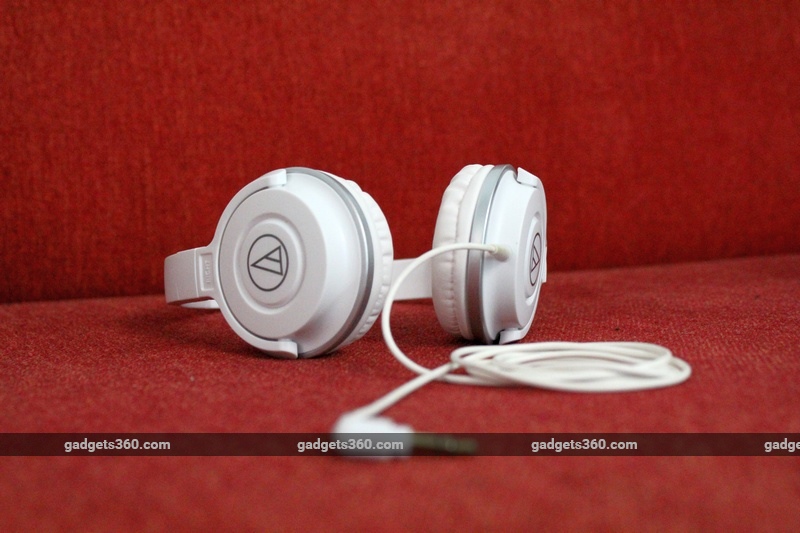 Unfortunately this pair of headphones scores low on comfort and build quality. Its plasticky body feels flimsy. We tried to avoid putting it in our bag where it would rattle around, for fear of damaging it. If you need a pair of headphones with a mic and inline remote, you can choose the Audio Technica ATH-S100IS instead, which retails for around Rs. 1,500 in the market.
At this price, you're likely to find in-ear headphones that sound better. If you're specifically looking for on-ears, you might want to check out the slightly lower priced Sony MDR-ZX110.
Price (MRP): Rs. 1,699
Pros
- Clean sound
- Decent detailing and separation
- Light and foldable
- Decent sub-bass levels
Cons
- Uncomfortable to wear
- No microphone or in-line remote
- Flimsy
Ratings (Out of 5)
- Design: 2
- Performance: 3.5
- Value for money: 3
- Overall: 2.5