Audio Technica makes great headphones in every price range, and we've thoroughly enjoyed reviewing some of its products. The rather excellent Audio Technica ATH-WS770iS from the Sonic Fuel sub-range is one of our favourite sub-Rs. 10,000 models right now.
Part of the same Sonic Fuel range, but at a much more affordable price, the Rs. 1,580 Audio Technica ATH-AX1iS is what we have on review today. It has an around-ear design and is available in a variety of interesting colours, which will appeal to budget users looking to upgrade from in-ears. We find out what these budget headphones are all about in our review.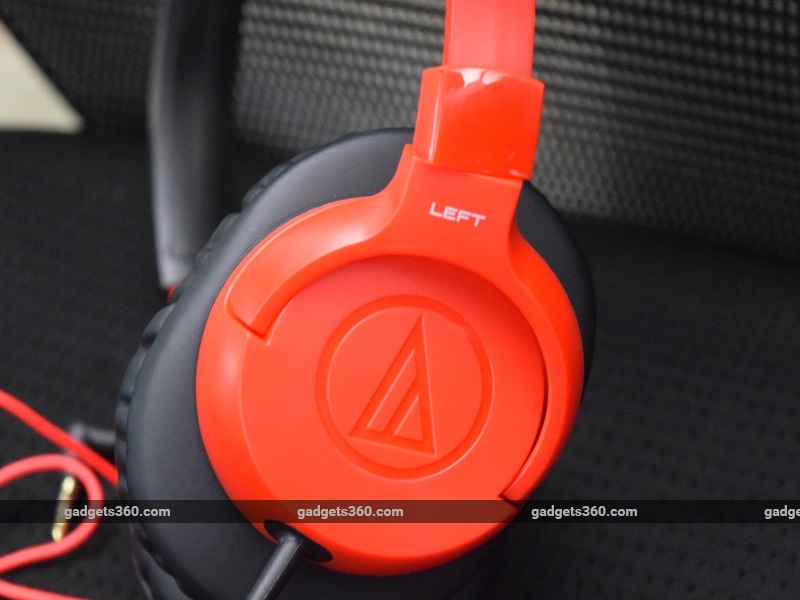 Design, specifications, and comfort
At just under Rs. 1,600, the Audio Technica ATH-AX1iS is the Japanese company's most affordable around-ear option. Sitting completely around your ears, the headphones offer a level of comfort that is similar to what we felt with the Sennheiser HD180. Aside from being comfortable in use, the design is also particularly good for noise isolation, thanks to its thick padding and secure fit. There's also a good amount of swivel and flex in the earcups, so the headphones will adjust and fit well for everyone.
The headphones are entirely plastic, and have a finish and feel that comes across as cheap. The headband in particular feels very flimsy, and we have to advise some care in handling these headphones. There is unfortunately no padding on the headband, but this doesn't affect comfort significantly.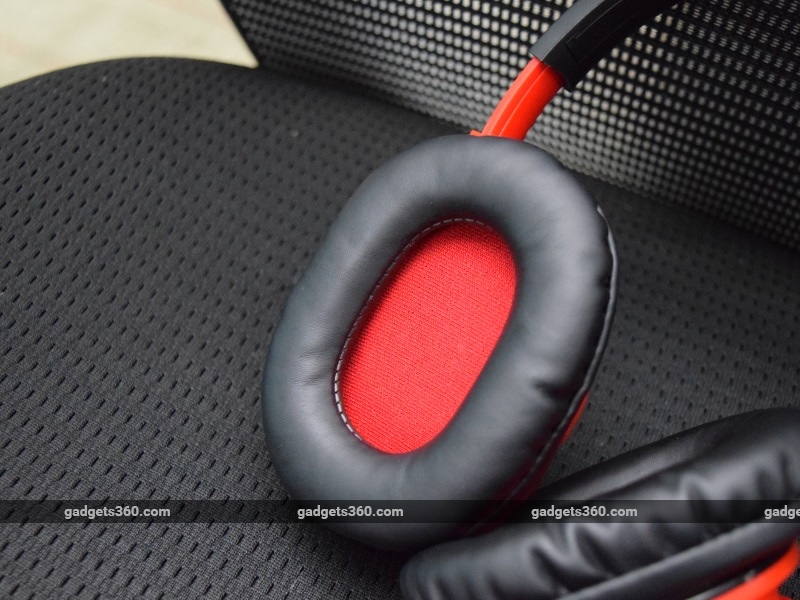 The cable is an ordinary affair, colour-matched to the headset. It does not feel particularly strong, and would probably suffer some damage if strained. There is however a useful in-line remote and microphone, which apart from a single button also has a nifty volume control slider. When listening normally, you'll have it at its maximum position and ideally use the source device to adjust volume, but it can be handy to quickly turn down the sound when required. Even at the lowest position, it doesn't completely mute the input signal, only making it soft enough to listen to outside sounds.
The Audio Technica ATH-AX1iS has 36mm dynamic drivers, a sensitivity rating of 100dB, impedance of 40Ohms and a frequency response range of 15-22,000Hz. The headset doesn't come with any included accessories, and connects to source devices through a standard 3.5mm plug.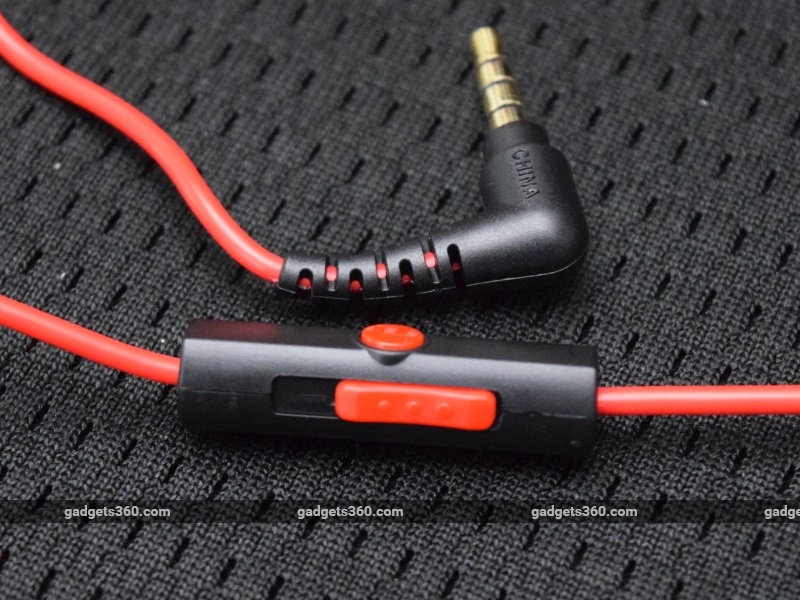 Performance
We tested the Audio Technica ATH-AX1iS using an Android smartphone, Windows laptop, and our reference Fiio X1 high-resolution audio player. Focus tracks for the review included Frey's Love Like This, Queen's Another One Bites The Dust, and Michael Jackson's Thriller.
Starting with the thumping house track Love Like This, we were treated to excellent low-end handling and bass response. There was a definite sensitivity boost in the sub-bass frequencies, and the raw thump could be felt, albeit faintly. Although the sound didn't resonate deeply, it was more than decent for a Rs. 1,600 pair of headphones. There is a definite tapering off in the mid-range though, although it isn't too bothersome.
Moving on to the rock classic Another One Bites The Dust, we found that the sound was a bit boring and unsuited to music that didn't totally drive itself. It's fair to say that the ATH-AX1iS doesn't have a lot of attack on its own, and feels a bit weak with tracks that are gentler and less busy. The drop in the mid-range is even more perceptible here, and there's also a lack of bite in Freddy Mercury's powerful vocals. The highs tend to be a bit weak, and the sonic signature comes off as far too uneven.
Finally, with Thriller, we listened to the soundstaging and imaging. The sound is fairly clean, and not vastly muddied by any heavy flavour in the sonic signature. The soundstage feels alright for the price, although at times it's just barely wider than basic stereo separation. Imaging and element separation are average at best, and on the whole the sound can be considered inoffensive and simple, but lacking in any real character. However, for the price, it will suit bass lovers.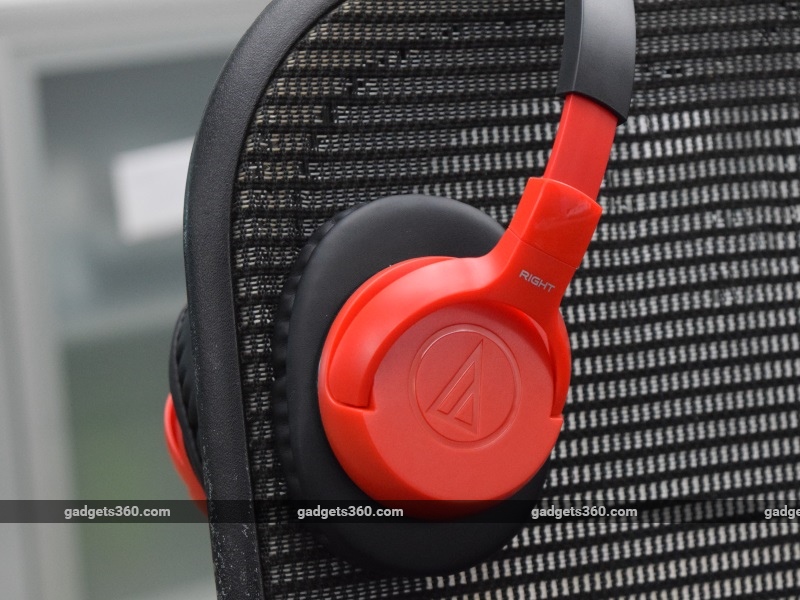 Verdict
Audio Technica is one of the most reliable headphones manufacturers around, and you're unlikely to go wrong with one of its offerings. Although the company is known for quality products higher up the range, the affordable ones have also proven to represent great value. The ATH-AX1iS is a decent option for the price, offering bass-friendly sound that will appeal to many of the buyers in its target segment.
There are shortcomings, with the sound tending to be lacking in excitement and attack. There's also the fact that the sonic signature is uneven and sensitivity drops too much after the sub-bass, but if you're used to listening to bass-heavy electronica and Bollywood tracks, it should be fine. It's also extremely comfortable, and will work well for most. If you're shopping for good headphones at under Rs. 2,000, this is definitely worth an audition.
Price (MRP): Rs. 1,580
Pros
Comfortable around-ear design
Good in-line remote
Strong sub-bass
Comfortable sonic signature
Cons
Mids and highs sound a bit weak
Sonics signature can be boring with certain genres
Feels cheap and not-so-durable
Ratings (Out of 5)
Design: 3
Performance: 3
Value for money: 4
Overall: 3