There are apps to manage your calendar, your expenses, or even all your messaging apps, so we're not surprised that a new app wants to help you manage your relationships. The idea sounds a bit strange at first. Do you really need an app to tell you which of your friends or family members you need to contact? Those were our first thoughts when we tried Touch'd, an Android app that claims to help you keep in touch with near and dear ones. Read on to find out if the app works as its developers intended.
When you sign up, Touch'd asks you to add contacts from your phonebook to your "inner circle". This allows the app to know who matters to you. The app shows all contacts in a grid view where you can see their picture (if you've saved one). This makes it hard to skim through hundreds of contacts. A list view would be a better (if not as pretty) choice. Once you're done, the app will ask you for access to your Facebook, Twitter, and LinkedIn accounts. It needs these to monitor your interactions on social media. Once you've done this, the app can start managing your relationships.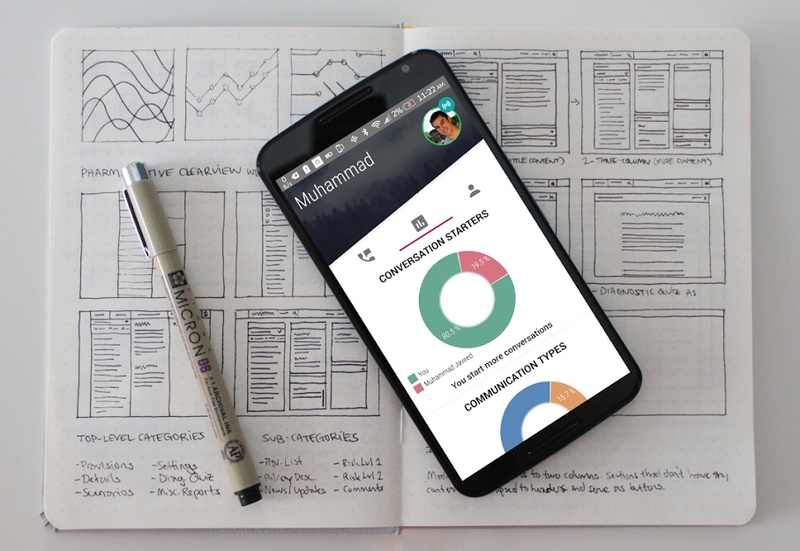 After we used the app for a few days, Touch'd had enough data on our relationships for it to start being useful. It sent us two notifications a day, asking us to contact someone we hadn't been in touch with for a while. Almost everyone has one or two contacts they're in touch with every day, and a few they call once a week or so. We noticed that Touch'd was good at reminding us to contact people whom we'd been ignoring. For instance, you may contact your parents every day, but not your grandparents, and the app reminded us to reach out to them.
That was the first suggestion, which shows that the app does work. We're in touch with our friends via social networks and messaging apps, but our grandparents don't even use the Internet. It was nice to see Touch'd sending a reminder to contact them. Similarly, every day it found a different person for us to contact, and its suggestions were almost always helpful. Sometimes it asked us to contact someone just a day after we'd had a long conversation over WhatsApp, which we felt was unnecessary.
There is more to Touch'd than just notifications. You can go to the app and make it remind you to contact certain people. If you met someone, you can quickly update that in the app. Touch'd also adds a note when you send someone a message via WhatsApp, which is a neat touch. The app uses all of this data to chart the "health" of your relationships. It has graphs for each contact, and these show data such as who starts most of your conversations, whether you call or text each other more, and one that shows how many times you contacted each other every day.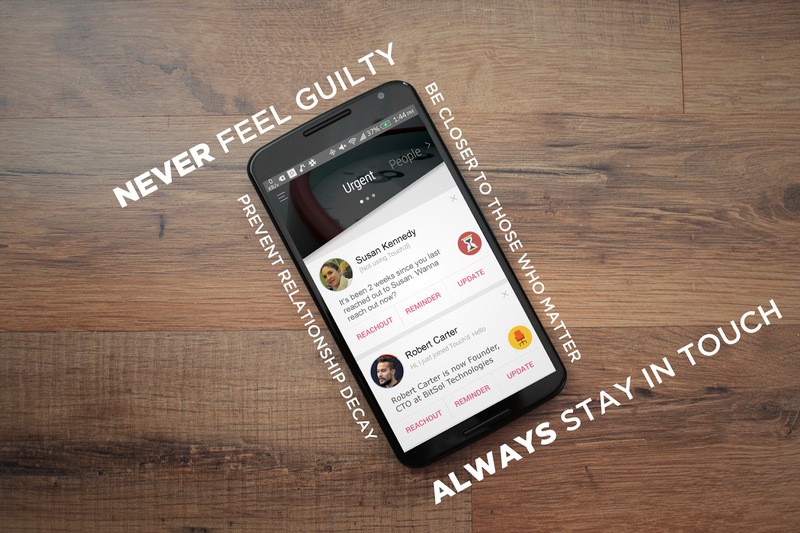 The price of all of this is your privacy. An app that manages your relationships has access to a lot of personal data that you may not be comfortable sharing with an unknown company. While we did find the app to be useful, you can do the same thing yourself by just remembering to contact people you're close to. Alternatively, you can just use any free reminder app to do the job for you. That won't give you access to statistics available via Touch'd but we don't think most people will miss that much. If you have a relatively small 'inner circle' that you're already in close contact with, then you don't really need Touch'd, so we're going to stop using the app; but for people who have trouble remembering to reach out to their friends and family, we can see the appeal.
Touch'd is free to use and lets you add up to 25 contacts to your inner circle. If you want to add more people, you'll have to pay Rs. 190 per month. An iOS app is in the works, according to developers.