On the iPhone, Google has never enjoyed the kind of direct search hook it has on Android courtesy the omnipresent search bar. The company's latest effort - Gboard, a keyboard for iOS released on Thursday - is an effort to change that.
A portmanteau of the words Google and keyboard, Gboard has features that aren't even available to Android users yet. The most important of those is the Google icon in the left top, which brings up the search bar, within the keyboard itself.
It works just as you'd expect it to, harnessing the power of the search engine - and does more than just show you results. Search for something and the keyboard will disappear to bring up the results. Owing to the limited space, Google customises them to show only the most relevant stuff. For example, search for "Gadgets 360" will throw up our most recent articles, along with a link to our homepage. From there, a single tap - or two at the most - will insert the relevant information into the text field. It usually throws out the page title and a shortened link.
(Also see: Here's How You Change Your Default Keyboard on the iPhone)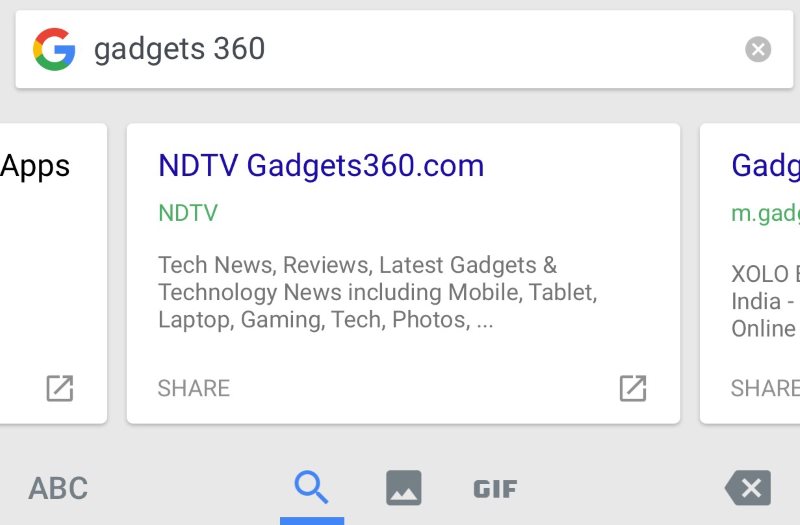 But you can also touch a video or location card to quickly add that, or even insert an emoji such as 🎥 and 📍 along with the text. You can even open the media cards to have a look, but the keyboard app currently lacks the ability to launch other apps. So instead of opening the video through the YouTube app, or showing you the location via the native Google Maps app, it ends up pushing links to Safari.
It even does suggestive searches for text, by identifying short strings. Type "good burger place", hit the Google icon and it will ask if you want to search for a good burger place. Write anything longer than 3 to 4 words and it ignores the text. This also extends into the realm of predictive search, which is supposed to be more intuitive than suggestions. Try typing in "Want to have lunch?" and it'll prompt you to search for restaurants near you, which you could then easily insert into your message. Say "Let's go shopping!" and that turns into a search for shopping malls. But the app is still in the very early stages, as becomes evident when you ask literally anything else. Type in "Want to go bowling?" and sadly nothing happens.
But the search function's real magic is in the three mini-tabs underneath the search results. The first default one showcases a multitude of results, while the next two are much narrower in their approach: the second tab does image search, and the third provides access to gifs. (It's interesting to note that Google is sourcing media only from copyright-free sources.) Depending on what kind of user you are, this is either very handy or not useful at all.
We at Gadgets 360, for one, love our gifs as they routinely help make a statement. And it seems the folks over at Google do too, what with the second way to search for gifs in Gboard: via the emoji section. The first tab therein allows you to choose from a seemingly endless bunch of emojis, with the added benefit of being able to search for what you're feeling. Throw in the word "laugh" and you're presented with four options representing a variety of emotions.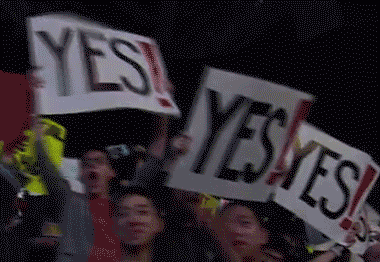 (Also see: 30 Incredible Keyboard Apps for Better Typing on Your iPhone or iPad)
Switch to the next tab and you'll see over two dozen buzzwords that we suppose comprise the most searched terms for gifs. From "high five", "mic drop" to "eyeroll", you're bound to find whatever you were looking for, right here. And the abundance continues into the options at your disposal. It's a feature that has been done by others before - well-known gif website Giphy created a keyboard called Giphy Keys - but Google's implementation simplifies and speeds up your task. Instead of having to switch from your default keyboard to one that provides a great gif-sharing experience, Gboard combines the two effortlessly.
That brings us to the typing experience, the crux of any keyboard. Gboard supports tap and gesture typing, has next word prediction and does the usual things: auto-correction and auto-capitalisation. It supports emoji suggestions as well - type in the word dance and it shows 💃in the top bar.
There are very few caveats here, the big one for some being "Is Google feeding everything I type straight to advertisers?" It's safe to assume it's collecting the data for purposes such as teaching its in-house AI how to talk like humans, among other things. We can only hope it doesn't learn to "typ lyk dis".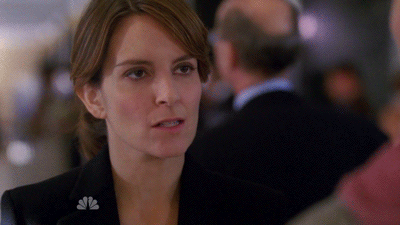 (Also see: Our Favourite Third-Party Keyboard Apps for iPhone and iPad)
A minor concern for some could be the lack of social support. While it can read your contacts and include them in word and search suggestions, it doesn't allow you to link your Facebook, Twitter or Google+ accounts for better learning.
Apart from that, you do lose access to predictive text when the search bar is open, but Google's search engine is quite capable in steering you in the right direction. And at some point after you start using the new keyboard, Google will throw in a card amongst the search results asking you to rate the app.
The biggest issue for English-speaking users outside the US is going to be the app's limited availability - for now, at least - as you can only get it from the US App Store.
Gboard is Google's recognition to the notion of how powerful smartphone keyboards have become. While you might think twice before exiting an app to do a Google search with its official app for the iPhone, integrating it into the keyboard - which stays with you across all apps - is beneficial to both the user and the company itself.
This in turn represents a new strategy for companies, who want to be where you are, instead of trying to get you to their own platform. Just look at Microsoft, which has almost given up on pushing Lumia and Windows Phone, and is more focused on delivering the best productivity apps for both Android and iOS. Even media publishers, instead of pushing their own apps, have adopted WeChat or Snapchat because that's where the eyeballs are.
Most users want to cut down on the number of apps they have and use, and the Gboard plays into that trend by doing the work of four: a keyboard, a quick search, finding images and easy access to gifs. The Gboard then, even in its very early life, makes a compelling argument for being your new keyboard.
Hell, this article itself was written on the new keyboard.