The memories of one of the greatest tragedies of all time lives on in the form of Building Titanic, a free iPad app from National Geographic that gives you the entire history of the majestic liner . The app's presentation is absolutely gorgeous with the timeline feature that allows you to access major events in the ship's making.
Once you launch the app, you see a timeline at the bottom which extends from 1909, the year when the construction started to 1912, when the ship sank. As you swipe across the timeline, you can actually view the ship being constructed through a series of fast-moving graphics. So if you move from 1909 to 1910, you can witness how the ship progressed from being just a massive keel to the completion of its hull frame.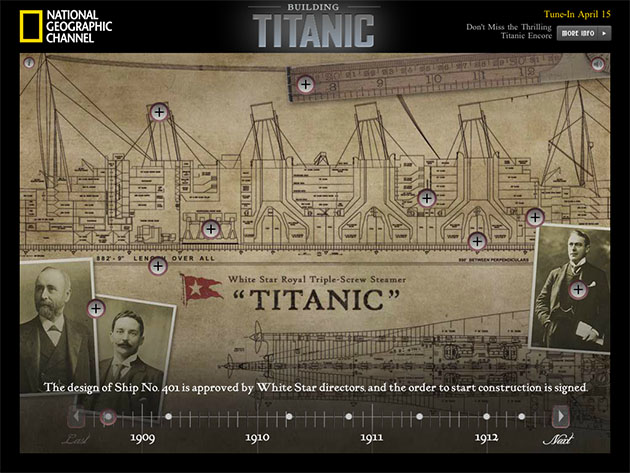 What's even more engaging is that you can read many interesting facts about the ship and the people associated with it through archived photographs. These can be accessed by clicking on the multiple points that appear on different parts of the image accessed from the timeline.
The sheer range of information on the app is just amazing and will keep you hooked for hours as you explore the ship in its entirety. You can read about everything from the working conditions of the labourers, the various sections of the ship to when it embarked on its final voyage. You can also view graphic animations made with archived footage of the then unsinkable ship in some of these sections while reading.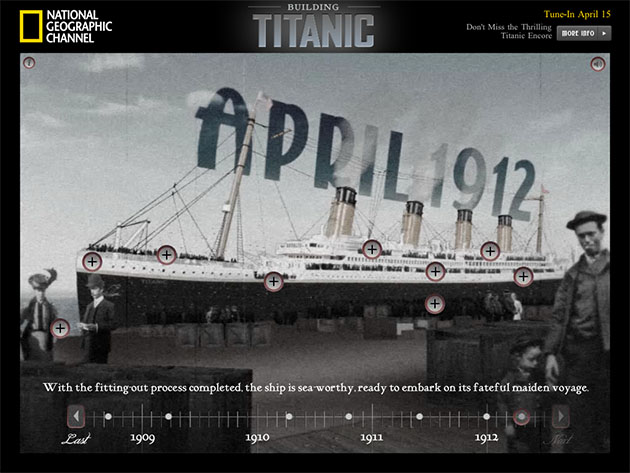 There's also a 'More info' section on the top right hand corner that contains previews of two documentaries depicting the epic journey of the Titanic by James Cameron and Bob Ballard.
The app has a vintage look and feel with the sound of the violins in the background only adding to its beauty. The attention to detail is just breath taking and it was hard for me to find anything uninteresting about the app.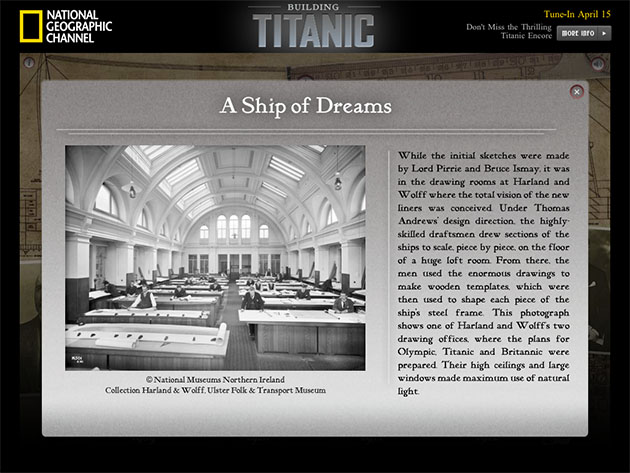 For a little under 100MB, the app is a must download even for those who have no interest in knowing about the history of the Titanic for the fine beauty of the app that will definitely attract you.
Building Titanic
(iPad, Free)
For the latest tech news and reviews, follow Gadgets 360 on Twitter, Facebook, and Google News. For the latest videos on gadgets and tech, subscribe to our YouTube channel.