Within just 8 hours of its debut, Angry Birds maker Rovio's new title
Amazing Alex has already claimed the number one spot
as a paid iPhone app in the App Store. The game, which is a revamped version of Casey's Contraptions, originally developed by Mystery Coconut and Snappy Touch, is based on physics puzzles featuring 100 levels. But is it really that addictive? We gave it a spin to find out the reason behind its popularity.
The game is set in Alex's home environments and each level requires solving various puzzles with the help of different objects like darts, bowling and tennis balls, balloons, pipes, shelves and more. The game's physics can be experimented by placing these objects in more than one way. However, It is not necessary to use all the objects available.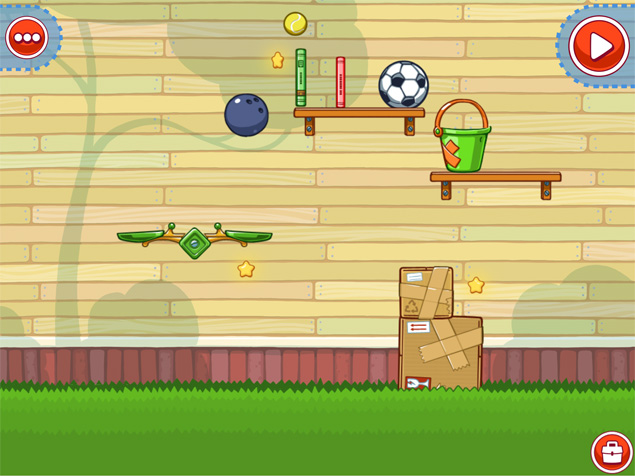 Amazing Alex does draw on some elements from Angry Birds presenting a similar look and feel. But it does not give the same level of excitement that you get when you smash the powerful birds at the pigs.
Though initially it seems like even a child can figure out the solutions, it eventually does get quite challenging. What's disappointing is that there is no motivation to come back once you fail at a level. It might get frustrating for some, compelling them only to quit or ask for someone's help.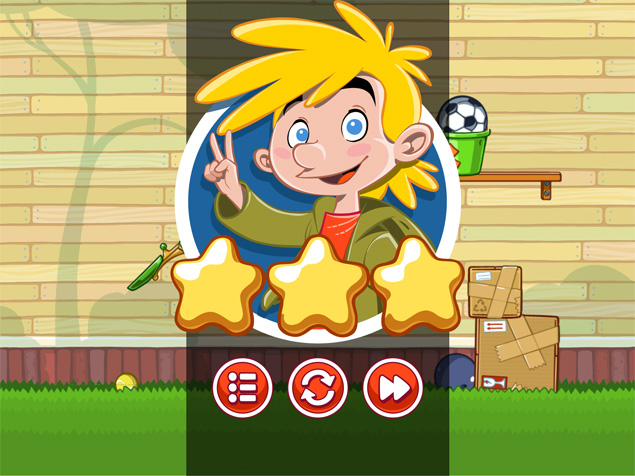 Collecting stars has no concrete purpose as opposed to Angry Birds where 3 stars were a reward for completing the level with minimum birds. Even Cut the Rope had track of scores and minimum number of stars were required to unlock further levels. Basic incentives like making high scores, being rewarded for completing a level faster or in a single chance are missing.
Arranging objects to collect all three stars also gets tough. You may find yourself rearranging a whole sequence from a different perspective to get all of them.
Overall, no doubt the game is fun, but something does feel amiss here. Is it the lack of any hateful character like Angry Birds where the grunting pigs always made you want to defeat them no matter what? Well, it's hard to say.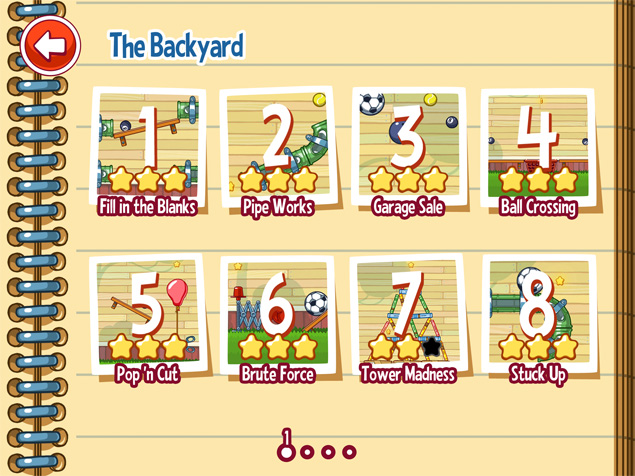 Rovio has promised to offer regular free updates for the game as it did for Angry Birds. We hope that the updates do bring along more excitement. In Alex's world. While Android users can get a glimpse of Amazing Alex with 16 free levels, iOS users have to pay $0.99 for the iPhone version and $2.99 for the iPad version.

Amazing Alex (iPhone/iPod touch, $0.99)
Amazing Alex HD (iPad, $2.99)
Amazing Alex Premium (Google Play, Rs. 55.28)
Amazing Alex HD (Google Play, Rs. 165.82)
Amazing Alex Free (Google Play, Free)