The trial of Shiv Kumar Yadav, a taxi driver who allegedly raped a passenger, has kicked off in Delhi. The passenger had booked Yadav's cab using popular taxi-booking app Uber. But even as the charges on the alleged rape were being framed in Delhi, the Commissioner of Police, Government of West Bengal, City of Bidhannagar passed an order to regulate Uber as a technology company instead of a taxi service; a very pleased blog post on Uber's website hails this decision as "regs done right"
Everywhere it goes, Uber tries its best to be seen as a technology company and not a taxi company. That's because taxi licenses are tightly regulated the world over. In Delhi, for example, the 11 page license application clearly dictates the requirements all cabs in the fleet must meet, and holds the licensee responsible for any shortcomings. The cost of a taxi medallion in New York City (a permit that allows you to use your vehicle as a taxi - every cab in New York has to have a medallion) can be as high as $1 million. In the US, Uber drivers don't need taxi medallions - they just log into an app. It's very easy to disrupt antiquated business models when you simply ignore all the rules and regulations they have to comply with, simply because you find them inconvenient. What Uber sees as 'disruption', others call breaking the law.
This announcement from Kolkata is happening at a time when governments and courts are clamping down on Uber around the world. The Delhi transport department has also created new rules for taxi operators, but looking at the blog post, it's clear that the company wants a much more lenient policy framework. The blog reads:
Yesterday was a historic day for riders and drivers in the Kolkata area. The Commissioner of Police, Government of West Bengal, City of Bidhannagar, which includes Kolkata's tech hub and airport, passed an order regulating on-demand transportation technology aggregators as technology companies, in accordance with the Information Technology Act 2000.
In contrast, the Delhi government now wants all taxi operators, including aggregators such as Uber, to have their fleet of taxis running on clean fuels and fitted with tracking devices and emergency buttons.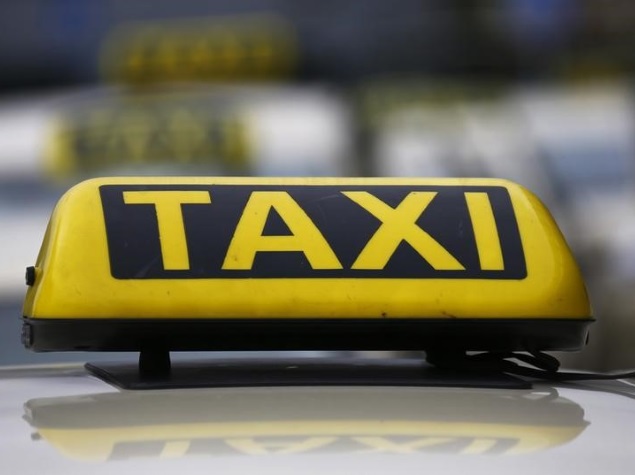 "The licensee shall ensure the facility of a panic button in the radio taxi so that in case of any distress, the signal is transmitted to the control centre of the licensee and therefrom, to the nearest police station/police control room," Delhi's transport office said on its website. Uber (and other taxi aggregators) like Ola have stated that they will comply with the new regulations too, even though an Uber spokesperson told Quartz "We are not a radio taxi company, therefore the Transport Department's amendments to the radio taxi scheme do not help us serve our riders and drivers in Delhi. It also does not accurately reflect the primary role that the Information Act 2000 plays in regulating intermediaries like Uber."
What these rules essentially do is hold Uber to the promises it is making on its website and its apps - the promise of a safe, efficient system for connecting with taxis. Beacuse if Uber is just an aggregator, how can it make claims to safety? Amazon and Flipkart guarantee the safety of their marketplaces by refunding our money and organising a quick return if there's any problem, however minor, with the product you buy. Uber on the other hand seems to want to wash its hands off any issues, no matter how major.
The problem is that for most of us the distinction between the marketplace and the provider is not always clear. For a user, Uber does not feel like a technology company, it feels like a taxi service. When a seller on Snapdeal shipped soap instead of a smartphone, people tweeted about the marketplace cheating them, not an unknown seller. When the alleged rape occurred, we asked Uber why it had not verified the driver.
Uber argues that the cabs it connects are licensed taxis that were permitted to ply anyway. But Uber has also made it much easier to hire a cab. Its slickly designed website touts safety features - but it still wants to be regulated only under the IT act in India, as a technology company and not a taxi company. The IT Act does not mention anything related to taxi safety. Why would it?
Were some laws in Delhi behind the curve when it comes to addressing companies like Ola and Uber? Yes. But to say that such companies are not operating taxi fleets is disingenuous at best, and deliberately misleading at worst.
For all their problems, fleets of radio taxis like Meru and Mega made it easier to catch a cab, and took some measures and some responsibility for the safety of customers. Uber says it also does everything it can possibly do to ensure the safety of its customers. But if this blog post is any indication, Uber would really like it if it wasn't responsible in case things do go wrong.
And that's the fundamental problem with viewing Uber as a tech company. A software product is very different from a car you step into. If you get into a fight with a deranged user on Twitter, you're probably (hopefully) not risking a stabbing. In a taxi, that's no longer the case.
Uber is an app, but its operations are not in the virtual world. In this case at least, the Kolkata police should take a page out of the Delhi transport department's book.
Affiliate links may be automatically generated - see our ethics statement for details.