We're living in a time when techies are talking about living in the cloud, but perhaps it's time these people got their feet on the ground. Cord-cutters watching TV on their mobile devices thanks to fast wireless connections, maps that will get you everywhere without a hitch, and even apps that are streamed - it all sounds great in theory but the fact is that it doesn't really work in India. That's not just for people in small towns or villages either - it's the case even for the 'well connected' in the major cities.
A large percentage of the people reading this might be using high speed connections and powerful devices, but even if that's the case, the reality is you can't really count on your Internet connection when you step out of the house and switch to 3G (or 4G, as the case may be).
Right now, you're probably using the cloud primarily to store your media files and documents. Apps like Swiftkey also use it to sync your personal dictionary, so you can shift between devices easily. Browsers use the cloud to save your settings and passwords, and Google, Apple, and Microsoft use it to make switching between devices fairly painless. And of course, there's no shortage of data storage services, such as Google Drive, OneDrive, Dropbox, Box, and many more.
Beyond cloud storage, we now also have cloud-based smartphones as well, such as the Nextbit Robin. The 'cloud-first' Android handset opened up for pre-orders in October. The company is offering a private 100GB storage box to all Robin users. Sounds good, but if you're in India, it's not really a good deal.
Internet connectivity is a real issue in India, and telcos have gotten in trouble for misleading advertising. As most people have experienced, 4G works like 3G (when it works at all) and getting a reliable 3G connection for just the duration of your commute is still impossible in the national capital.
Instead, you're going to see the icon on your phone switch to the 'E' for EDGE every time you're traveling. This not only kills music streaming but even leaves apps like Facebook, Instagram, and even Twitter, moving very slowly. Loading websites is also a big issue, and Google Photos is almost unusable in this situation.
We're still struggling to solve call drops, so reliable Internet connectivity might take a little bit longer.
But aside from that, there's also the fact that we're paying for broadband access at home, and if we can avoid it, we'd like to minimise the spending we have to do for access when on the move. That's why the offline features of apps like YouTube, Gaana, or Google Maps are so useful in a country like India. We'd much rather use our Wi-Fi connection to load up our device with content we'll use on the move, than pay a second bill for mobile data.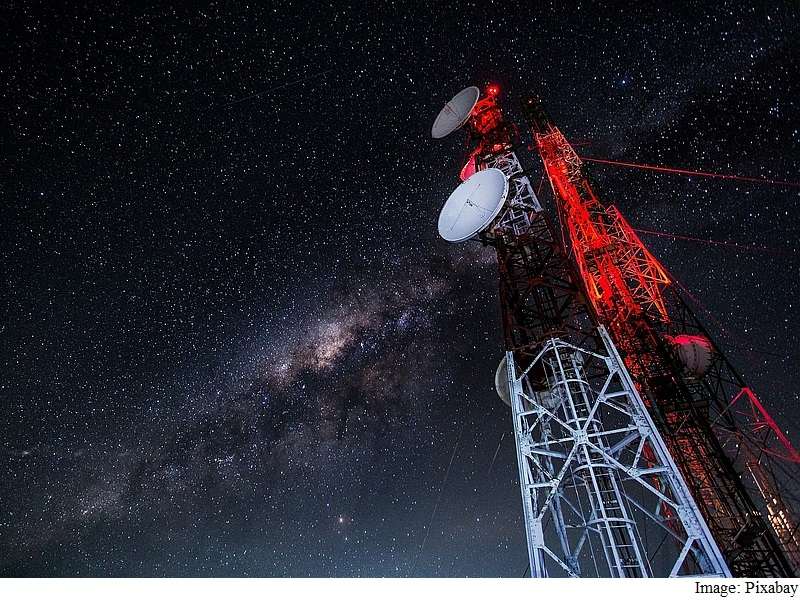 In June this year, Airtel, Idea and Vodafone hiked the mobile data packs for prepaid users. You were paying Rs. 199 for 30 days to access 2GB of 2G data, but now you get 1.25GB for 28 days at the same price. In August, both Bharti Airtel and Idea Cellular hiked mobile data tariffs for postpaid users by up to 20 percent. As costs grow, it's much more appealing to rely on stored data, than on the cloud.
And beyond connection problems, most people are sceptical on the whole cloud storage security issue. The threat of someone hacking your account and exposing all your files on the Internet is always there. However, not only storage is linked to cloud services these days, but steadily, so is everything else you use, thanks to the growing proliferation of the Internet of things. As expected, all of them can be hacked in some way or the other.
(Also see: Everyone's Excited About Sensors, Connectivity, and the Internet of Things - Except Me)
LastPass, one of the popular password management tools, was hacked in June this year as well. The attackers also succeeded in stealing emails addresses, password reminders, server per-user-salts, and authentication hashes. This is just one in a continuing series of hacks that have been happening for years.
There's also the question of whether your government will use the Internet to snoop on you - India's top-ranking intelligence agencies were among the clients of a controversial Italian company that sells software across the world which allows them to spy on phones and desktops, according to leaked emails that were made available by Wikileaks in July this year.
Is a cloud based lifestyle inevitable? Yes, but even if you're part of the relative elite of the country, using a costly smartphone and living in a major city, the infrastructure doesn't exist to support a cloud-based phone. We're still heavily reliant on offline services, and that doesn't even take into account the vast majority of the country.