I have plenty of reasons to hate Angry Birds 2. To start with, it has no moral or realistic right to call itself Angry Birds '2', because it is actually the twelfth instalment in the franchise. And that count does not even consider the fact that there are also three spin-offs and a crossover, including the rather terrible Bad Piggies; a pathetic attempt at rebranding called Angry Birds Stella; and an Angry Birds version of Candy Crush Saga called Angry Birds POP!.
There's also the fact that very little has actually changed in the style of gameplay. You're still essentially tossing suicidal birds at poorly constructed structures with gloating green pigs on them, the key difference being that you can now choose which bird to toss when. The gameplay has become repetitive with the same set of levels being rehashed in different forms over and over again, and every time you restart the same level, something has changed, which makes you have to rethink your entire strategy.
Let's not forget to mention that the game is a massive resource hog, causing overheating and serious battery drain issues on every smartphone we've sent it through. I now have to keep my smartphone plugged in whenever I'm at the office, thanks to Angry Birds 2. And that's because I'm addicted to the game. I'm up to level 120 at the time of writing this.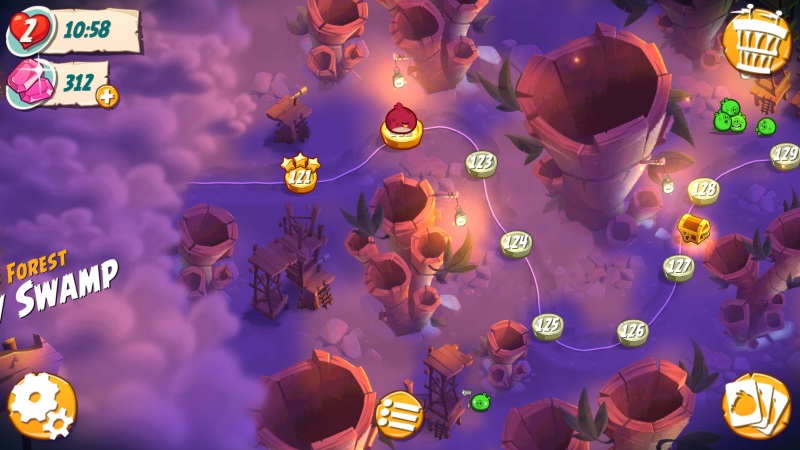 So it is really unfortunate that the game has gone the freemium way. You now have limited lives, and you must wait a full 2 hours and 30 minutes before your five lives have replenished to resume play. Or you can spend real money to buy "gems", and then use the gems to buy new lives.
To be fair, the game can be played fine without actually spending any money and Angry Birds 2 is not abusive and straight up blatant in asking for money, but it will likely annoy you on a few occasions.
There's no denying that freemium games are profitable. The top grossing games on the Google Play Store are all free-to-play, but have in-app purchase models. And there is a good reason why the Angry Birds franchise wants to capitalise on this model. Finnish games developer Rovio is in a spot of financial bother, with a sharp 73 percent fall in profits in 2014, and it had to lay off 110 people last year. The company also announced that it intends to lay off a further 260 people in order to keep operations lean and successful.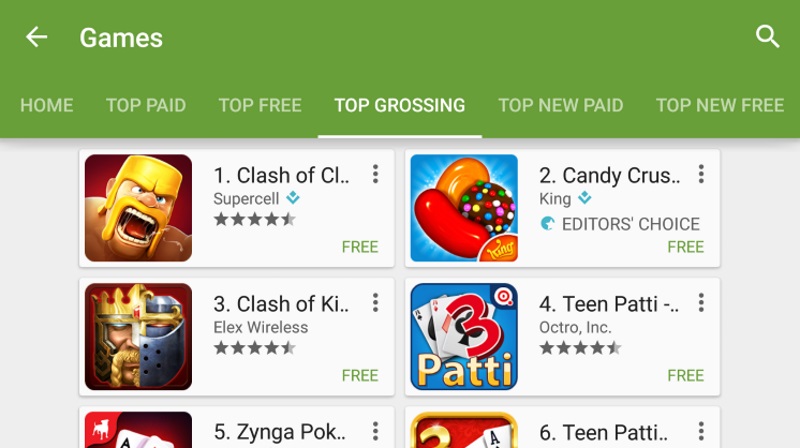 That might sound sympathy-worthy, but here are some facts about the Angry Birds franchise. A successful line of toys, board games, telepods and beverages are sold under the Angry Birds name; there are licensing deals with Rio and Star Wars for certain games in the franchise; activity parks and theme park attractions at various global locations use the Angry Birds style and branding; and an animated Angry Birds movie currently in development, to be produced and financed by Rovio. The company may not be profitable right now, but it probably won't stay that way next year when the movie releases. And that is why I'm angry with Rovio for making Angry Birds a freemium game. It feels like the company is sucking at the finances of loyal fans of the games.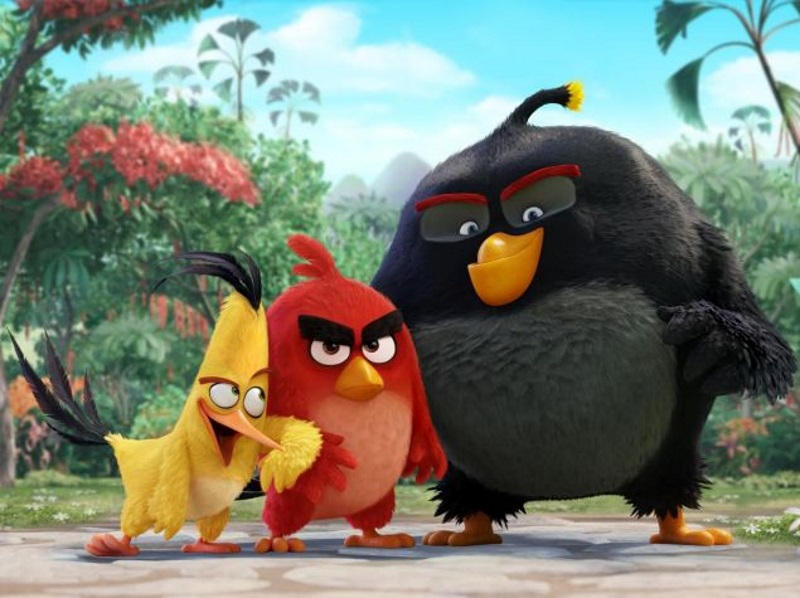 And yet, I still religiously fire up the game every few hours, use up my five lives and then sit waiting for my lives to replenish. Even though I've turned off notifications for most apps, I'm leaving it on for Angry Birds 2.
We can blame this on the fact that the freemium model is inherently addictive and makes even ordinary games, such as Candy Crush Saga and Farmville which require no skill whatsoever, seem fun and perpetually playable. It combines a social element where people compete with each other for the glory of being the highest scorer for a particular level, and sharing gifts and getting freebies for connecting your Facebook account opens up new features and rewards.
There's also the fact that Angry Birds is in fact an excellent game, and the use of similar gameplay will still be fun, no matter how badly diluted. I could compare Angry Birds to pizza. Even a bad slice of pizza is still pretty good, because you cannot go wrong with pizza.