Google has over 50 of its own apps, from what you can see on Google Play, and most of these are must-have apps for any Android user. That's not a bad record, considering that Google Play has over a million and a half apps now but apps like Google Search, Clocks, Google Keep, Newsstand, Hangouts, and YouTube are essentials. And across platforms, there's probably no app that's as useful as Google Maps.
Google Maps, the search giant's hugely successful mapping service, has been around for a decade now, first for desktops, and then for mobile devices.
For Indian users though, the Maps experience is still pretty much hit-and-miss, despite years of updates and optimisations. It's growth has been overwhelming, but it will still take Google a few more steps to turn it into something that is reliably useful for all users here - and indeed, that's the case in other parts of the world too, as you might well know from first-hand experience. Last week, a woman in Brazil died because she relied too much on the Google-owned Waze application.
My own mishap with Google Maps can't be compared to the Rio incident, but it is probably an experience most users - especially in India - have faced. I recently went on a couple of short trips within India and found myself reliably lost, thanks to Google Maps. While the journey was fun and went as planned, Google Maps somehow managed to waste a substantial amount of time when we hit the road. Not only did it show the most complicated routes to reach a destination, it also missed out on some restaurants, and tried to navigate us through a few blocked or seasonal roads, which weren't open to motorists.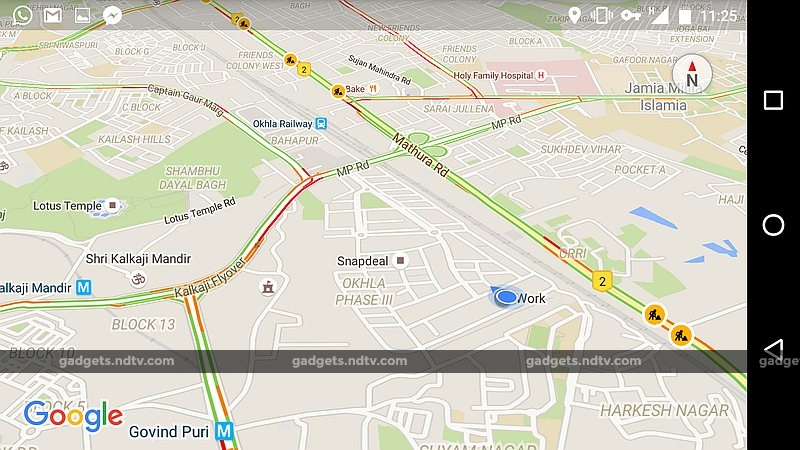 One of the most common snags we faced while using Maps navigation was how it showed the 'Best' possible route based on traffic. It's a good idea in theory - show me the route that will take me home most quickly, instead of showing the shortest route. But Google's understanding of traffic in India is still spotty, and 50km detours aren't really saving time. Especially when the detour tries to send you along blocked routes, leading to further re-routing.
We also learned that the service at times fails to show you some routes; you'll see the best route for yourself when you zoom in the map, squint your eyes and realise that it might have been much efficient if you used a road that Google stubbornly ignored, even though it was open and clear. Despite the fact that it has no compunctions about trying to send you on your way through private land with the gates closed. This happened with us while we were coming back to Delhi from Dehradun. While Google Maps was adamant on making us enter Delhi via Shahdara (NH 57), which is the northern tip of the city, we entered easily by using NH58 (via Meerut bypass route) without facing any traffic and also saving time.
That aside, it also made us cross a 15-20km long non-developed route full of potholes while we were on our way to Dehradun. Since the road was not maintained, we were not able to move faster than 20kph. It took us over an hour to cross a 15km-20km stretch. Imagine the frustration of driving at 20kph for over an hour after covering around 400kms at 70-100kph on a national highway. Google Maps told us to follow an exit and we, quite foolishly, did what we were told, and then regretted it. Why did Maps show us that goat-track, you ask? It had the least traffic. Understandably so, because who would want to drive on such a road!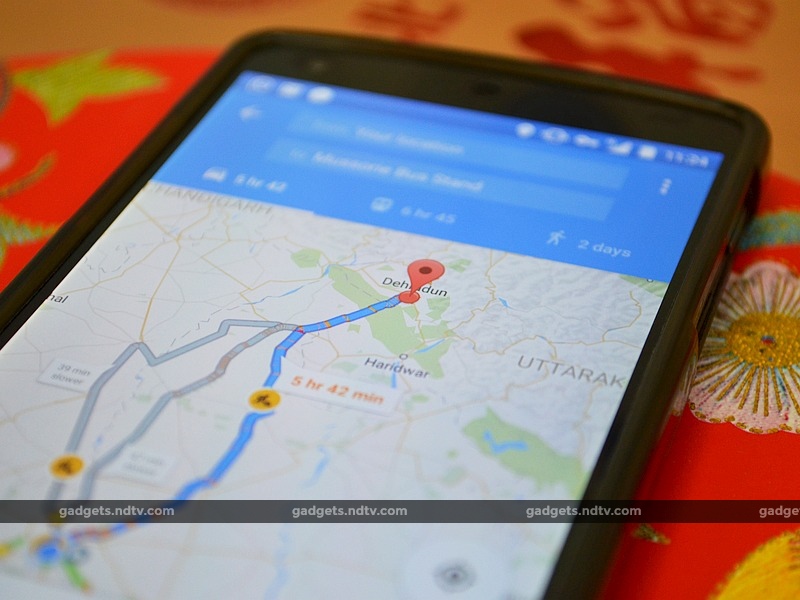 Inside the city, we tackled a couple of instances when we mistakenly took a wrong turn and Google Maps found a way to waste two hours by making us drive through almost every lane and gully inside the city. Showing half-lane roads or roads with closed gates as part of routes is nothing new for Maps, and I've been a victim of this even in India's capital, and to be fair, it's probably not the application's fault. Our roads are blocked at the drop of a hat, and the route might well have been open when Google mapped it. But when the algorithm gives preference to a dirt road over a national highway, that is an issue.
Google Maps also fails to list several restaurants and cafes on hilly areas. The service only shows up the most-popular ones in the most-busiest areas. While technology has made life a lot easier in many ways, and made it possible to never speak to people, Google Maps at least isn't on-point. We had to abandon the app altogether, and by asking around, we found five nice cafes, which had some of the best valley views.
I'm not saying Google Maps turned evil on me during these trips but it does need to start providing out more details when it comes to navigation.
Google has lately been rolling out numerous updates to its Google Maps. The search giant last month brought estimated time of arrival (ETA) feature for transportation modes such as driving, walking, and biking, on iOS. It also updated its Explore feature, with which you can get curated recommendations from Google Maps based on the category.
As for navigation, the mapping service rolled out a new navigation interface, which replaces the thumbnail view while navigation searches with a bigger image showing the routes. Furthermore, the company released an experimental Delhi Public Transport Offline app, which is designed to help people navigate their way around the capital's public transportation system even without an active Internet connection. These are all great features, but the core experience needs to be worked on, urgently.
For now though, don't blindly rely on navigation - zoom in and figure out whether you're really on the "best" route. Trust me on this one.