In India, cash is culture. It's everywhere, inspiring Hindi film songs, being doled out by loving grandparents, occupying a key role in religious rituals, and even fuelling a parallel economy. So resistance to any alternative method of payment is only to be expected.
This is amply evident from the way digital transactions, which had spiked from 672 million in November 2016 to 958 million in December 2016 because of demonetisation, plummeted to 763 million (February 2017) once the new currency came back in circulation, as per RBI data. The latest numbers show some growth, but it's a far cry from the peak in December even now.
It's a challenge that Digital India is up for. Driving the shift from cash to digital payments are a host of factors – a huge population of young, aspiring people embracing the digital lifestyle, the "India Stack" of four technology layers (presenceless, paperless, cashless, consent), and a robust real-time payments infrastructure in which the Unified Payments Interface (UPI) is the crown jewel. But beyond doubt, policies such as banning the use of cash for transactions amounting to Rs. 200,000 or more are also making an impact. In his budget speech this year, the Minister of Finance announced a mission tasked with achieving 25 billion digital transactions in the year 2017-18 through various means including Aadhaar Pay, UPI, USSD, IMPS, and debit cards.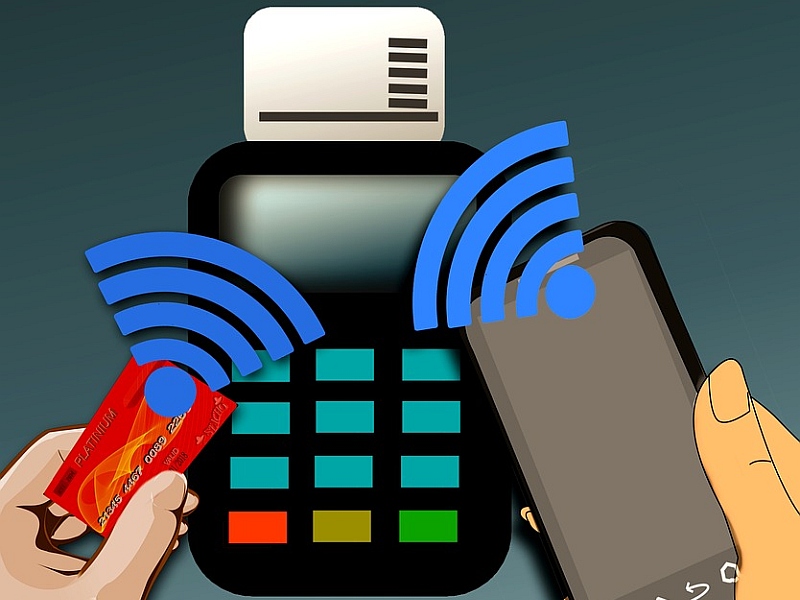 That's a tall order for an economy where 98 percent of consumer payments are still made in cash. Before this can happen though, several barriers lie in the way. The "cash habit" is at the top of the list, followed by the complexity of using digital payment methods.
Cash is easy
The second factor is telling. A huge reason why cash still rules as a medium of exchange is that it is simple and convenient. Digital payment mechanisms, which might be convenient in some ways – (they save a trip to the bank and are easy to carry around) – are actually less convenient at the point of use. To understand this, visualise the process of using a mobile wallet – log in, authenticate yourself, scan code, enter amount, authorise payment – and now compare it to the ease of handing out cash.
Currently, there is friction on both sides of the digital payment transaction. The abundance of payment options with their different POS hardware and procedures is confusing merchants, who don't know where to draw the line. This isn't making life simpler for consumers either.
Clearly, digital payments must become frictionless before they can find mass acceptance.
Technology and innovation can do much to facilitate that. For instance, Ezetap has introduced a mobile-based payments acceptance device that merchants can use for all types of digital payments. Another good example is Tonetag, one of our partner firms, which has found an alternative solution to NFC technology with a communication mechanism that uses sound waves. Merchants can even accept cards in much the same way as before; customers need to authorise the payment like they do with NFC, with a swipe, password or OTP.
Ezetap, Tonetag, and others like them reduce the friction in payments, but they don't eliminate it altogether. Some other forces need to come together to make digital payments as convenient as cash.
Bharat, and not just India
One of these is the digitisation of low-income consumers, which received a shot in the arm when the BHIM app was launched a couple of months after demonetisation with the goal of enabling those with a bank account but no cards, to make digital payments. Another factor is the growth of e-commerce players, who, by accepting card or wallet payments on delivery, have eased even reluctant cash customers into digital payments. The next level of e-commerce, namely smart commerce, will drive digital payments even higher, using AI and analytics to spur consumption.
To see what that looks like, you need only look to Amazon, which has mastered the use of consumer analytics to anticipate needs, personalise recommendations, or simply remind customers of something they had shown interest in.
These forces are still brewing at present. When they take firm hold, India will make more meaningful progress towards digital payments. While the timeline for that is uncertain, once the conditions fall into place, the shift from cash to digital will be swift and irreversible.
Venkatramana Gosavi is Senior Vice President and Regional Head, Infosys Finacle, and has been working with Finacle for over 15 years now.