After numerous rounds of negotiations, telcos and Google have finally reached an agreement that lets us buy apps and games on Android smartphones using just our phone number.
This move has been in the offing for over a few years. It's something that many an Indian game company executive claims would allow them to profit. At the moment, barring a few exceptions, most game studios in India are funded and are yet to break even. They believe carrier billing should change that.
Except that it won't.
(Also see: Google's Sergio Salvador on India, Developer Policies and Carrier Billing)
What many Indian game studios fail to realise is that the advent of a frictionless payment option means consumers can will pay for an IPL Cricket Fever as they would for a Need for Speed. Just because carrier billing is present doesn't necessarily mean automatic profits. Rather, it means they have to make sure their games are as good as their global counterparts.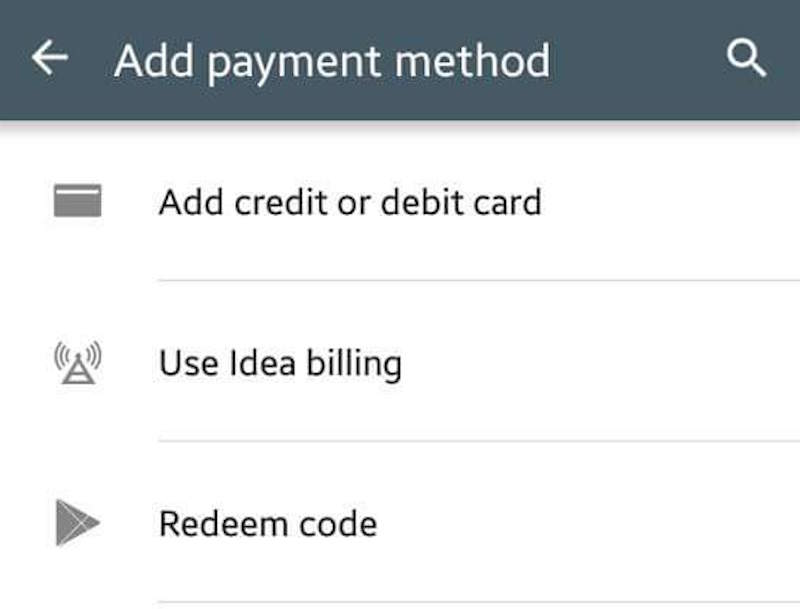 In fact, it might not reward the more ambitious, funding-fuelled, business-driven game studios that are the most high-profile of the industry. The absence of carrier billing meant these companies could spend immediately with the hopes to earn on volumes. A pain-free payment option for consumers could see smaller, independent studios with higher quality titles doing better.
And that's where a major problem lies. Most of the bigger game studios here are worried about metrics and investor-friendly buzzwords instead of well, games. In the past we've seen the likes of Reliance and Nazara resorting to third-party app stores and OEM deals to bridge gaps in monetisation and retention. From a business standpoint it's a shrewd move to compensate for the lack of a easy to use payment option.
(Also see: Google Could Do More for India's Gaming Ecosystem: Manish Agarwal, Reliance Games)
However, it is important to note that most of these platforms aren't as crowded as the Play Store. Smaller marketplaces with the lack of competition ensures that the focus is on anything else but solid game design. It also begs the question, what's the point of waxing eloquent on incentivised ads or user acquisition if the base product isn't worth anyone's time or energy?
The proof is these shortcomings is present for all to see. Unless you count card games like Teen Patti or Rummy that are based on pre-existing game mechanics and design of their offline counterparts, you'll rarely see an Indian game ruling the Play Store charts. It's exactly why certain Indian games such as Chhota Bheem end up topping the charts for all of a week rather than a longer spell, what with the lack of depth combined with skimping on production values making it tough to sustain player interest. No amount of license power or payment options will fix that.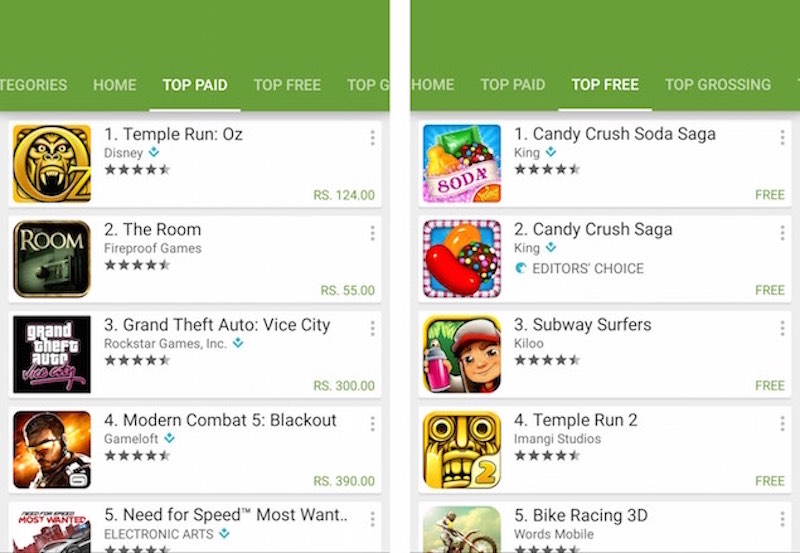 (Also see: Game Development in India: In a State of Constant Flux)
Besides, carrier billing was a necessity during the feature phone era. With the lack of access to content, it made it easy for many a consumer to get his or her fix instantaneously. Is the user mentality the same right now? In an age where you'd rather watch an ad for powerups in Angry Birds 2 or simply wait on adding new structures to your base in Clash of Clans why should you loosen your digital purse-strings anyway?
Don't get me wrong, an easy to use payment mechanism is always welcome. But it won't make it any easier if the games aren't as good as they should be.