Popular online video sharing site YouTube has been making all out efforts to make its presence felt across a range of devices including consoles. Back in June, YouTube launched an app for the
PS Vita
and more recently for the Xbox Live Marketplace. Now, it has paved its way on to the PlayStation 3.
Announcing via its blog, the video site is rolling out as a free standalone app to download from the PlayStation Store under 'My Channels'. Earlier users could access YouTube only thorough their browser. The app makes use of native PS3 controls and an improved user interface.
"You might have watched YouTube on PS3 before, but get ready for a whole new world of video and features. We have a completely new experience, designed for the big screen and PS3 controls," the blog reads.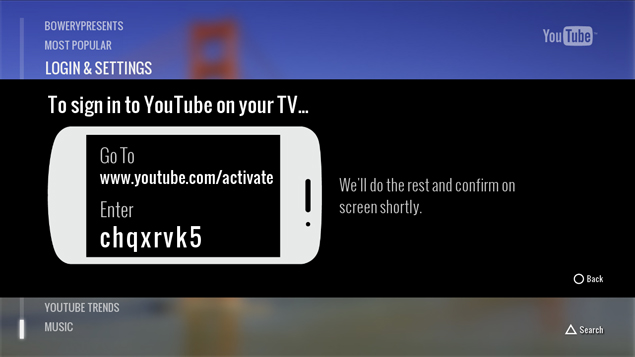 A great advantage is that you can now remotely control YouTube on PS3 via your smartphone. Once you pair your device with the app on the console, playing a video on your screen is just a tap away. You can browse the video through your phone while it's playing or browse and navigate further options available on YouTube.
You can also search for videos within the app, which also provides instant search suggestions and video results. You can sign in to find the latest videos on your YouTube subscriptions, that now also include HD and official music videos.
For the latest tech news and reviews, follow Gadgets 360 on Twitter, Facebook, and Google News. For the latest videos on gadgets and tech, subscribe to our YouTube channel.
Related Stories