Yahoo has acquired Blink, a mobile messaging application that self-destructs messages just like the ephemeral messaging app, Snapchat. As a result of the acquisition, the Blink app will be shut down for Android and iOS platforms, and the team will work on Yahoo's 'smart communication products'.
The news comes via Blink's official blog post that states "We're excited to announce that as of May 13, 2014 Blink is joining Yahoo! We built Blink because we believe everyone should be free to show the same honesty and spontaneity in their online conversations as they can in person. We look forward to the possibilities that will come from bringing the Blink vision to Yahoo."
While the terms of the deal have not been disclosed, it is reported that the 7-member team would be joining Yahoo at its Sunnyvale, California headquarters. The team also includes Kevin Stephens and Michelle Norgan, former Google employees who created Meh Labs, the start-up that made Blink, reports BBC UK.
Blink application was launched about a year ago on iOS, enabling users to share photos, videos, voice messages and more with individuals or groups. The users could control the message visibility timer after which the content would be deleted automatically. The app reached Android earlier this year and till now is sitting on almost 100,000 downloads.
Yahoo seems to be on a hiring spree as it has bought 40 start-ups since 2012 when chief executive, Marissa Mayer took over. The firm seems to bring its focus towards the mobile platform by creating more content and advertisement revenues.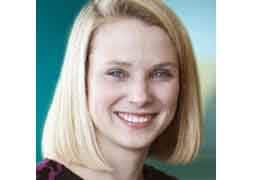 Yahoo acquisitions under Marissa Mayer
For the latest tech news and reviews, follow Gadgets 360 on Twitter, Facebook, and Google News. For the latest videos on gadgets and tech, subscribe to our YouTube channel.
Related Stories