Apple announced earlier this month that it was delaying the release of an iOS 9 feature called 'app thinning', also known as 'app slicing', due to an issue affecting iCloud. The company on Monday released Xcode 7.0.1 for developers that comes with fixes for related bugs, suggesting that the release of the aforementioned feature might happen soon enough.
App thinning is a feature in iOS 9 that allows Apple to make your device download only the app assets that are relevant for it and leave behind resources that are developed for other models. The company had announced last week that an iCloud bug is preventing it from enabling this feature. "App slicing is currently unavailable for iOS 9 apps due to an issue affecting iCloud backups created from iOS 9 where some apps from the App Store would only restore to the same model of iOS device," the company had said.
Xcode 7.0.1, the latest version of the IDE tool that allows developers to make apps for OS X and iOS operating systems, comes with fixes for "bugs related to app thinning", and Apple does not elaborate further than that. At this point it is not known whether Apple has fixed all the concerning bugs that are stopping it from releasing the app thinning feature. The company has also not offered a definite release timeframe for the rollout of app thinning feature, but the release of Xcode version suggests that it could happen soon enough. App thinning was first introduced for developers with Xcode 7.
As of current, iOS mobile app developers create only one variant of their app - known as universal version - that works with a range of products sporting different screen sizes and hardware specifications. This version consists of assets for a number of devices. Bundling extra assets, as you can imagine, eats up more storage, which is something concerning for space-conscious users especially those who purchase 16GB variant of iPhone or iPad.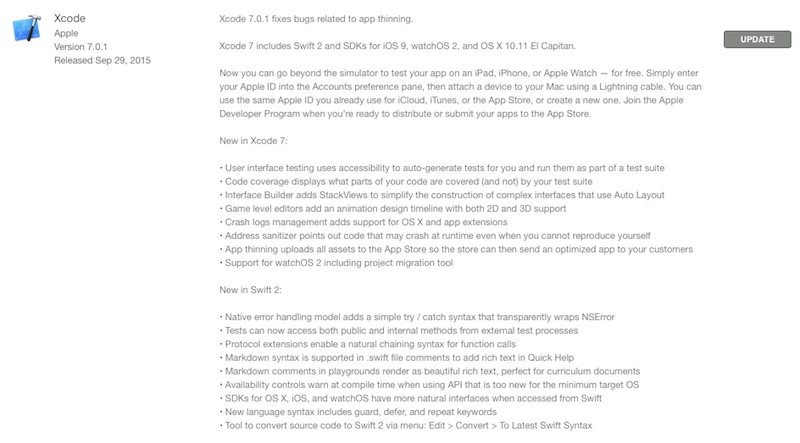 For the latest tech news and reviews, follow Gadgets 360 on Twitter, Facebook, and Google News. For the latest videos on gadgets and tech, subscribe to our YouTube channel.
Related Stories