The YouTube app on Windows Phone 8 has graduated from being a link to the popular video sharing service's mobile web interface to a full-fledged app.
The app now
allows
users to browse and subscribe to YouTube channels, in addition to popular, top rated and featured videos across various categories. The app also allows users to share videos across their social networks, and via email, and text messages. It offers a YouTube profile page through which users can manage their YouTube profile and playlists, uploads, and video lists.
We also discovered that the app lets users download videos with an option to select high, medium and low quality settings and play them even when the user is offline within the YouTube app. The downloaded videos are also displayed in the Music+Videos hub but open only in the YouTube app.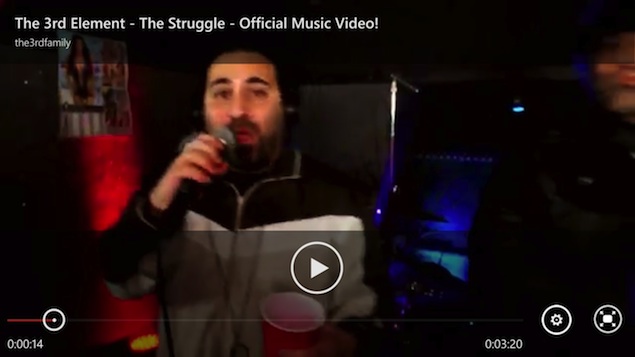 It also offers a search bar that lets users search channels, videos, and playlists.
The YouTube app also allows users to pin videos, playlists, channels, and search queries to Live Tiles. The app's live tiles flip to display a preview of popular YouTube videos or new videos on the user's subscribed channels.
Interestingly, the YouTube for Windows Phone app has also been integrated with Kid's Corner to prevent kids from watch inappropriate videos. The app will add support for new languages including Hindi, Chinese, Korean, Japanese, and Malay among others in the future. Microsoft has also assured that it's working on a version of the app for Windows Phone 7.x and that it will also be released soon.
With the release of the app it looks like the deadlock between Microsoft and Google has finally ended. Microsoft had earlier alleged that Google had blocked access to metadata including categories, favourites, ratings, and other components, preventing it from offering a full fledged app to its users.