Microsoft has updated Bing 'Smart Search' for Windows 8.1 users, the universal search feature that was first introduced back in October, to make it better at natural language understanding.
The updated 'Smart Search powered by Bing' search engine now lets users write out their queries in the form of sentences to get the relevant results.
"Have you ever tried to get something done on your device but you weren't exactly sure what you were looking for? For instance, how do I take a screenshot or how do set-up a printer? Based on the most common tasks people perform on Windows 8, we are taking steps to allow Smart Search to showcase results based on natural language understanding," stated Bing's blog post.
For instance, if a user writes 'install a printer' or 'get apps for windows', the Smart Search will show them results like 'Device Settings' and 'Windows Store' quick links respectively. This will make the search process complete faster without much effort. Similarly, queries like 'My screen is too bright' or 'I want to delete an app' would show quick links to 'Change screen brightness' and 'Uninstall apps to free up disk space'.
Besides the inclusion of natural language search, Microsoft's Bing has additionally improved the identification of search terms from common spelling mistakes often typed by the users.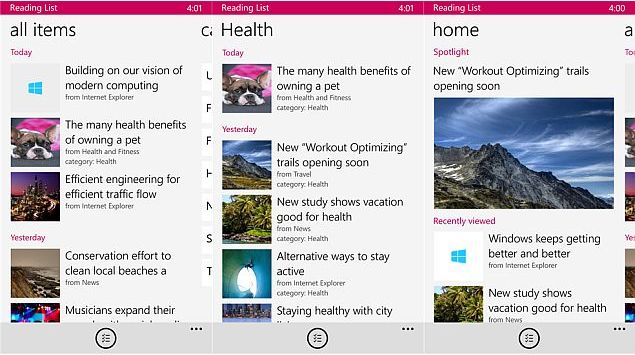 In the meanwhile, Microsoft also released two of its built-in Windows 8.1 apps to the Windows Phone 8.1 platform. The first is the Windows Reading List app, which saves the unfinished article the user has read half way through, and will sync across devices. The application, now available to download from the Windows Phone Store, shares features like organising and filtering articles in categories with the Windows 8.1 app. Features like article highlights, synchronizing of articles, category pinning, and improved home screen comes within the app.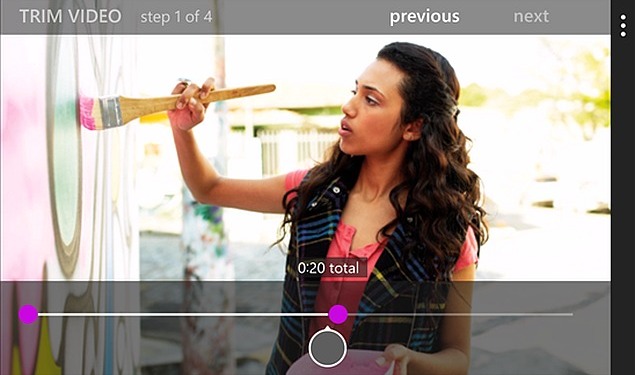 Microsoft also released Movie Moments for the Windows Phone 8.1 platform, and it is now available on the Windows Phone Store. The app lets users shoot any duration of videos and work on their favourite 60 seconds, customise it by trimming or adding audio to it, highlight favourite moments, add captions and share final video on Facebook or OneDrive. The aforementioned apps are a part of Windows Phone preview for developers.