Following the last month's leak that claimed to show WhatsApp's free voice calling feature on a version of the Android app, new reports now suggest the messaging service will also offer a 'Call via Skype' feature.
The new feature has purportedly been spotted in the form of a code snippet extracted from the WhatsApp for iPhone app. The code snippet reportedly also confirmed other voice calling features including Call Mute, Call Hold, Call Back, Call Me in X Minutes, Call Back Message, Call Notifications, and a new screen for call logs. The firm, as expected, has not confirmed any of the new-found features.
Maktechblog, which spotted the code snippet first, also claimed to have found other traces that hint at an upcoming Driving Mode feature in WhatsApp. The report speculates the mode to act more as a Do Not Disturb feature that will read out messages, and help receive and make calls via voice command to users so that they can focus on driving without getting distracted.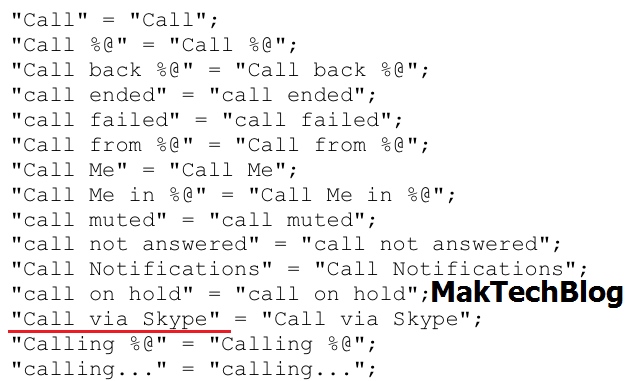 It is worth mentioning that the CEO of the Facebook-owned firm, Jan Koum, in October confirmed that the voice calling feature was in the works, but had revealed the release would be delayed till Q1 2015. Koum said the firm still has several technical issues to overcome before it can successfully launch seamless voice calling. Koum noted issues like how the app doesn't have access to certain microphones on the smartphone to properly enable noise cancellation.
Koum also added that the WhatsApp development team is looking for ways to implement the voice calling service in poor data coverage areas, considering that many WhatsApp users in emerging markets are still on 2G networks.
For the latest tech news and reviews, follow Gadgets 360 on Twitter, Facebook, and Google News. For the latest videos on gadgets and tech, subscribe to our YouTube channel.
Related Stories