Vine, the micro-video sharing network, has started rolling out a major update for iOS app users - adding capture options, the video import feature, and video editing tools.
"Vine unlocks a new camera that gives you the freedom to create a Vine in any way you want. The new camera offers powerful ways to edit your videos as well as the ability to import existing videos on your phone and turn them into Vines," added the official Vine blog post.
Users of the latest Vine app for iOS (v2.5.0) will now see a new option on the bottom left of the capture screen that gives them the ability to import videos saved on their iPhone or iPad. In addition, users can edit the imported video, and even mix several videos, before sharing online. The update also supports uploading of slow motion videos.
Next up in the new Vine 2.5.0 app for iOS is the new 'wrench' icon on the capture screen, which gives access to more camera tools like Grid and Torch. The new Torch feature helps to shoot better videos under low-light situations, while the Grid feature helps users level their videos out. The focus lock now also works with the front-facing camera.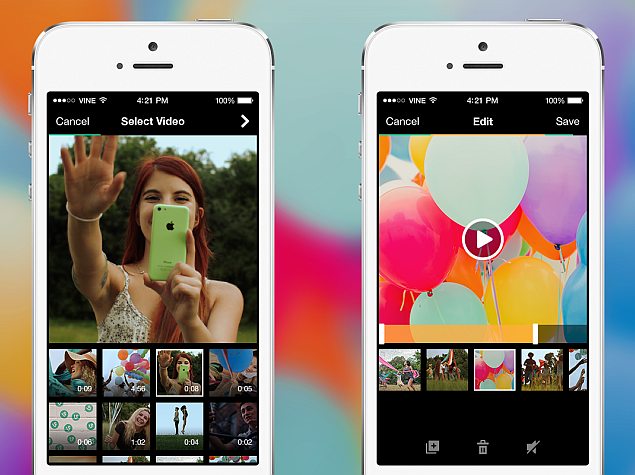 Vine 2.5.0 for iOS also gives users new editing tools like Duplicate, Mute, Preview, and Undo. These tools can be accessed by navigating to the app's preview screen and tapping on the 'scissors' icon to start editing.
Notably, the update Vine app for iOS also lets users control the notifications they receive, including likes, comments, revines and others. Vine is also touting other video quality and playback improvements on the iOS app listing page on the App Store.
The latest Vine update is rolling out to iOS devices first, and will reach Android devices soon. Earlier this month, Vine rolled out an update for Android users that improved Vine video recording quality, and brought some notification customisations.