Of course we all know that dating, meeting up, getting to know someone, hooking up, have now moved beyond the traditional roles of being set up on a date by a friend. With the world progressing digitally faster than it can process, dating apps too have been revamping their offerings to help people connect, first digitally and then socially. 'Moments', the newly added photo feature on
Tinder
, is one such example. Released by
Tinder
on June 5, the new feature allows users to share pictures with one another to 'connect in a more meaningful way.'
On the Tinder blog, Moments is described as 'swipe-able' photos, which users can share instantly with all their matches at the same time. Furthermore, users can browse through fun moments in the lives of their matches. Just like the manner in which you can get to know potential matches on Tinder by swiping either to the right or left, users can swipe left or right to 'like' or left to 'nope' these momentous images. Tinder has taken the experience a step further, where the blog says that just like real life where moments experienced start to fade within 24 hours, the pictures on the Tinder Moment feature can only be seen for 24 hours. In fact, the app allows users to see which matches have seen the photos, and can then start chatting. Users can go to the Matches tab (within the app), tap the camera icon and take pictures that are send to matches.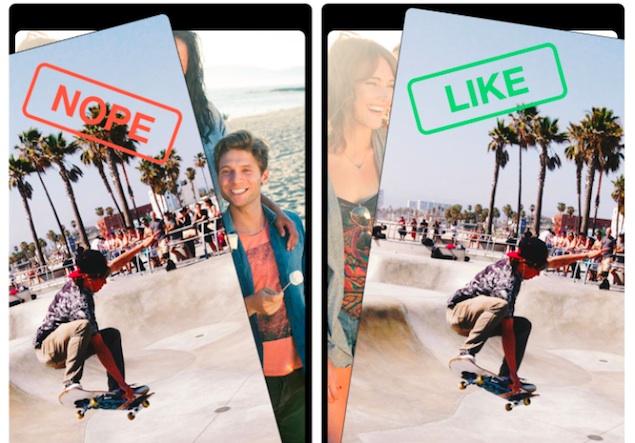 It is interesting to know that the Moments feature draws a lot of similarity with the likes of Blink and Snapchat, the mobile messaging app, which was acquired by Yahoo in May. Blink allowed users to share photos, videos, voice messages and more with individuals or groups. The users could control the message visibility timer after which the content would be deleted automatically.
Snapchat, which is another ephemeral photo-sharing service, become famous for its disappearing photo feature, where photos and chats with a friend are closed once the chat window is closed. The ephemeral feature was extended to chats recently too. According to reports, Facebook too is working on something similar.
Tinder is fast catching up to get two billion matches ever since hitting the one billion mark last March. It is reportedly working on new features that are likely to hit the app soon. The release will feature the ability for users to turn themselves dark in the discoverable mode. This will cause people to be unable to see you, but users will be able to chat with existing matches. It is too early to comment about the success of the new feature but with ephemeral messaging on the rise, it might just swing things in a positive manner for Tinder